Call of Duty: Warzone players are already killing people from under the new map
POW.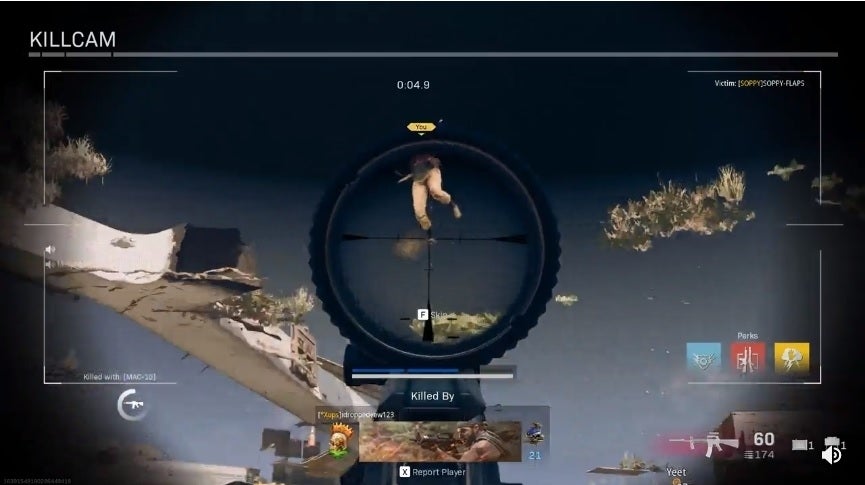 Call of Duty: Warzone players have found a way to get under the new Verdansk '84 map just two days after it came out.
Players are reporting being killed by enemies they can't see at a few points of interest on the map: Stadium and Airport.
It turns out there is a simple, easy to execute glitch that lets players get under both areas and shoot enemies unseen.
Redditor WeeabooDude762 uploaded a video to the Warzone subreddit showing just how easy it is to get under Airport. Most worrying, players are also able to zipline their way out from underneath the map, so when the circle closes in, exploiters can escape the area and continue playing.
In the below clip, redditor ZELDA_AS_A_BOY is killed by a player who is under Stadium. (Warning: there are some swears in frustration in the video.)
As you'd expect, players have taken to social media to complain about this game-breaking glitch:
This significant exploit comes just two days after Warzone's nuke event obliterated present day Verdansk and ushered in a version of the map set in spring 1984.
There's no word yet from developer Raven when this glitch may get sorted out. Until then, proceed to Stadium and Airport with caution.