Modern Warfare's free Warzone download is a whopping 80-100GB
Ghost in the machine.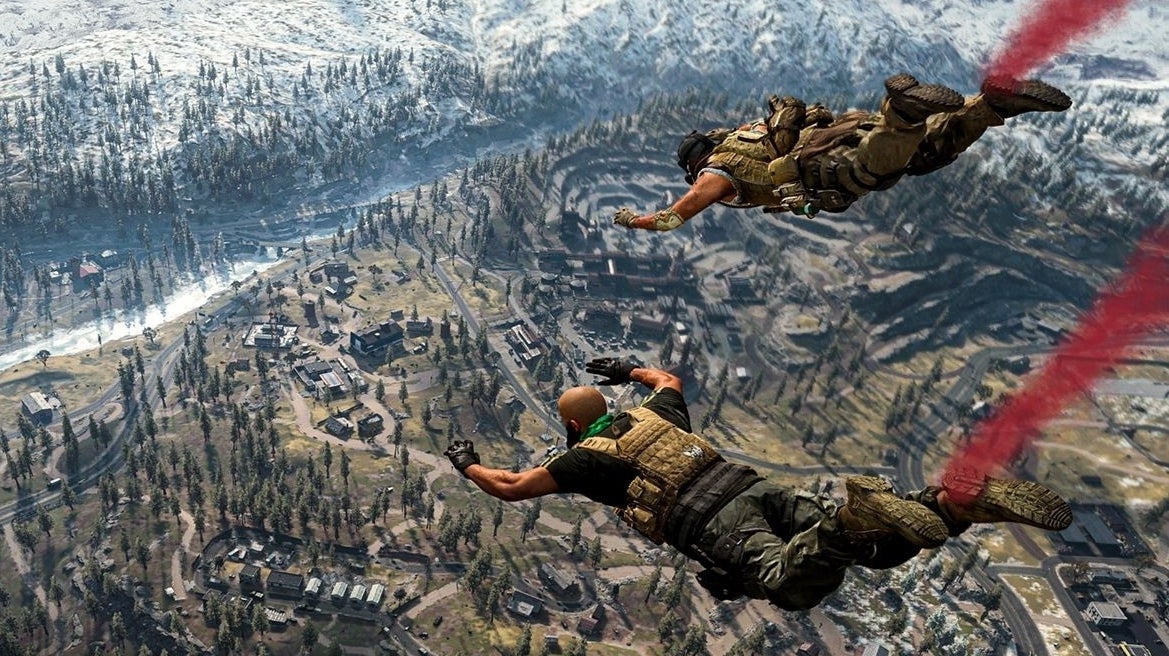 Activision finally announced Call of Duty: Modern Warfare's free battle royale yesterday (what was left after practically everything had leaked, at least), and we'll finally be able to try it out for ourselves later today. But if you're a new player, you may end up waiting until long after 7pm to have a tussle in the Gulag - as the download file size is a heckin' chonker.
As announced via the official Call of Duty Twitter account, the patch for current Modern Warfare owners (releasing a little earlier at 3pm GMT) weighs in at 15-22GB, but the free version of Warzone for new players requires an 80-100GB download. And no, you can't preload it.
While we don't yet know how that download size translates to final storage footprint, to put it in context, we can still roughly compare it to other battle royales. Fortnite's download size is 34.9GB on PC, and it's listed as 30.29GB on Xbox One, and only 6.69GB on PS4 (while requiring 10GB of save space). Apex Legends' current install size is listed as 23.09GB on PS4 and 56.4GB on Xbox, and the download is slightly over 22GB on PC. PUBG, meanwhile, has a download size of 28.49GB on Steam, is roughly 17.27GB on Xbox, and requires a minimum 25GB of space on PS4.
#ModernWarfare Owners
🕗 - 8AM PDT
🗓️ - March 10th
📡 - Download size 15-22GB

New Players
🕛 - 12PM PDT
🗓️ - March 10th
📡 - Download size 80-100GB

— Call of Duty (@CallofDuty) March 9, 2020
So, why is the free Warzone version so large? The full paid version of Modern Warfare (with all packs installed apart from Warzone) currently takes up about 156.5GB on PS4, and Infinity Ward still recommends PC players leave an enormous 175GB of space to allow for post-launch content. As Warzone is a huge 150-player behemoth with new features, a patchwork map comprised of already-large maps and "over 300 points of interest", it's unsurprising that the free version requires such a big download. It also includes Modern Warfare's Gunfight mode within the first 20GB, which at least means you can practise on bots while you wait (via Polygon).
This isn't the first time Call of Duty: Modern Warfare has asked players to sacrifice plenty of storage space: alongside those demanding PC specs and regular hefty updates, only last month production director Paul Haile apologised for the size of a 51-67GB patch, saying the team would "try [to] keep future updates from being this large" and minimise the overall size of Modern Warfare. I guess one way to get everyone playing your battle royale is by making them delete all the others.