Call of Duty: Black Ops 4's Shamrock & Awe event gives Blackout a lovely spring makeover
But depressing monetisation issues ruin the day.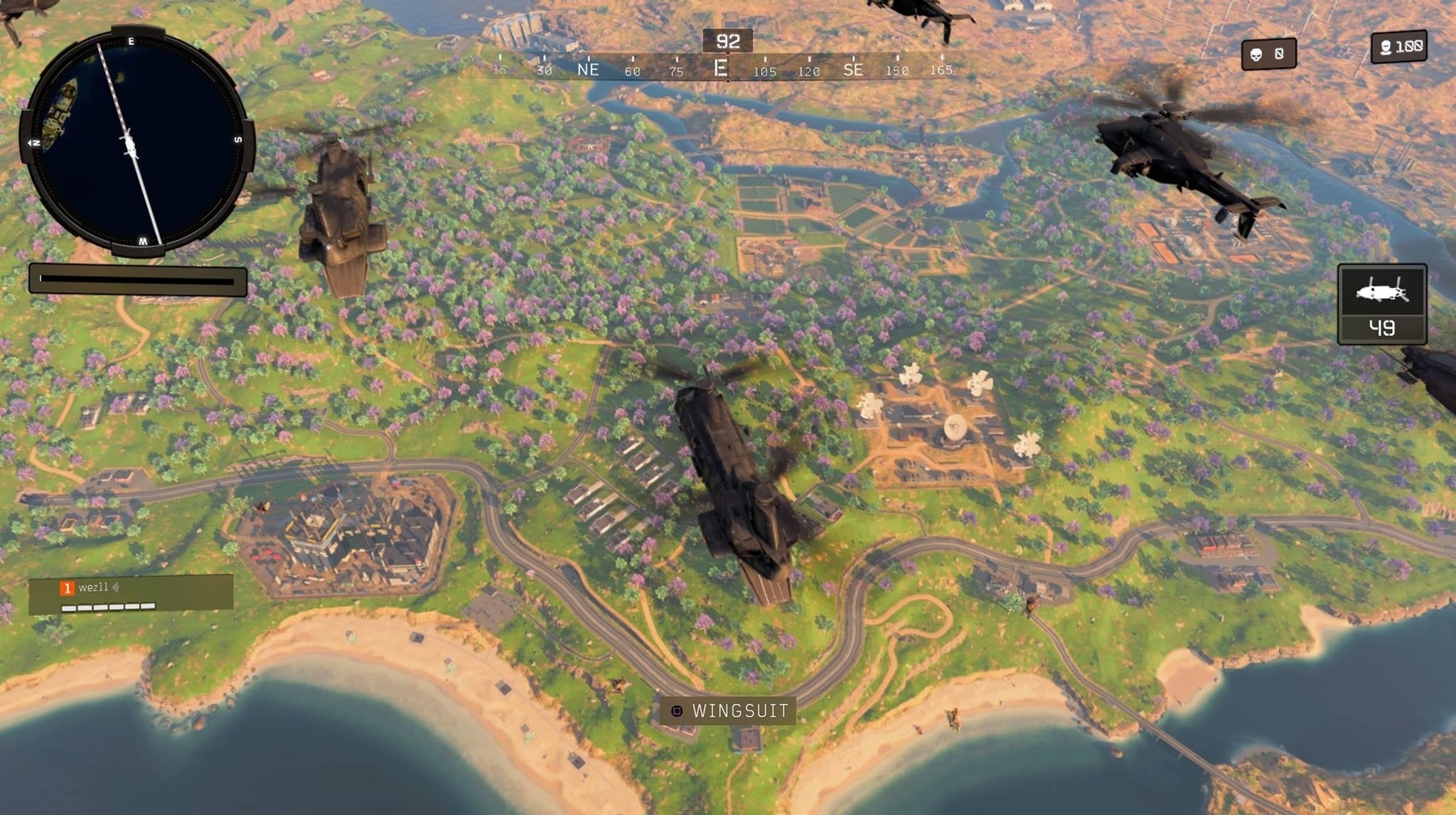 Call of Duty: Black Ops 4 is once again refreshed with a new seasonal event, but as with most things Call of Duty-related these days, it's a case of good, bad and downright ugly.
Let's start with the good. The Shamrock & Awe March event, live now on the PlayStation 4 version of the game, gives battle royale Blackout a free spring makeover - and lovely it looks indeed. There's a green lushness to the grass and a gorgeous spring sun sprays its joy all over the map. What's more, the grass is now dynamic, which means you'll see impressions made by player footsteps and slides.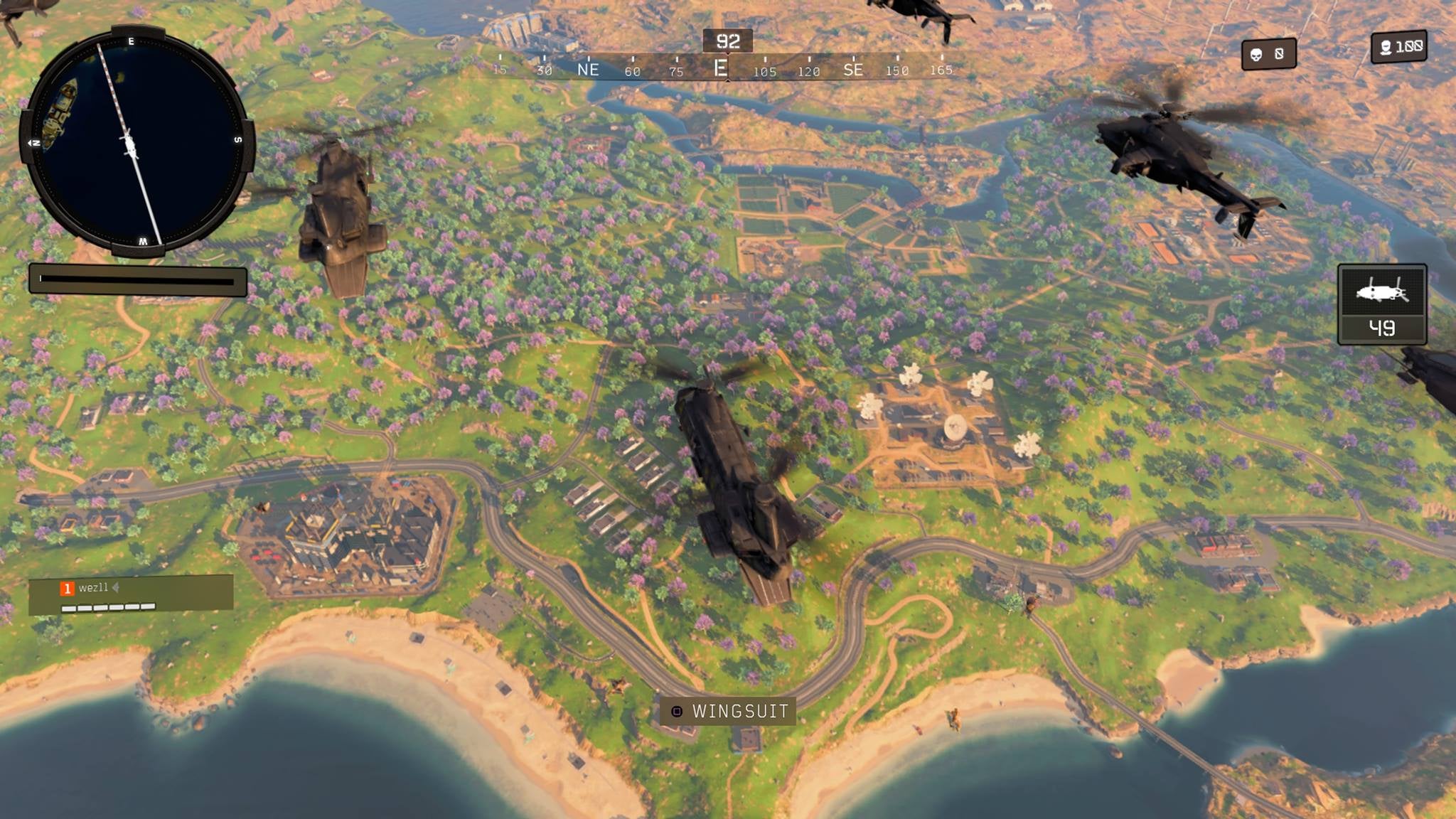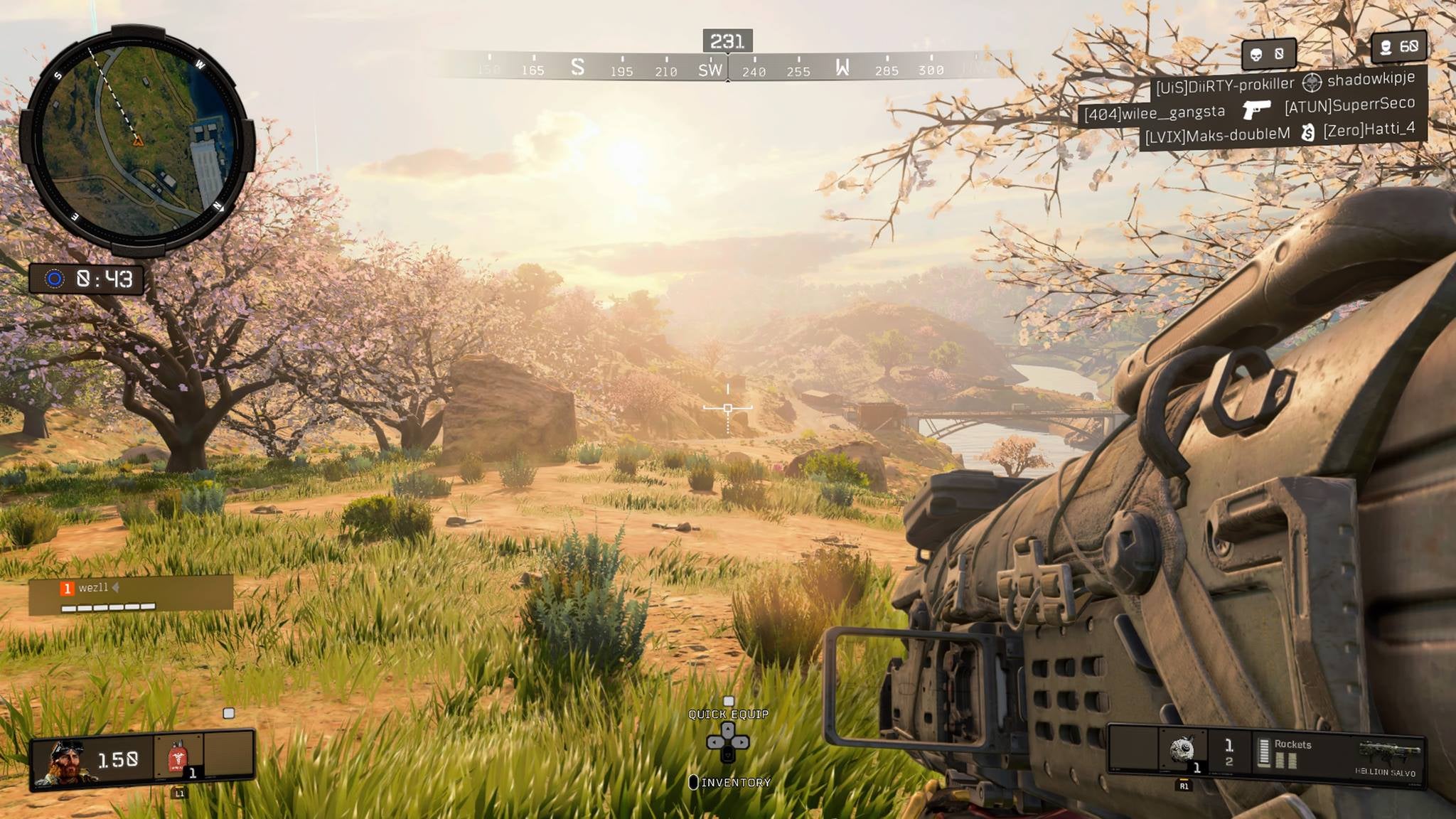 There are some nice unannounced changes for players to find, too, such as the plane from the zombies map Mob of the Dead now placed in the north west corner of the map.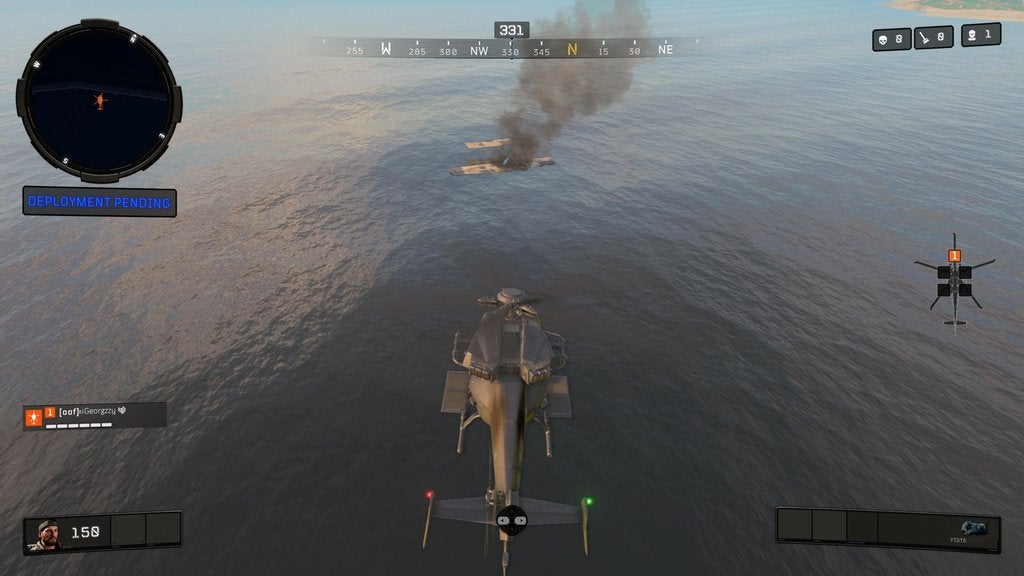 Elsewhere in Blackout, there's a cool new Hardcore mode, Firebreak's flamethrower is now available (it's pretty devastating to use) alongside weapons with the operator mods from multiplayer, and there are Pot-o-Gold stashes and Homunculus Leprechaun hoards to find. All in all, it's a good time in Blackout right now.
Also good - and free - is the new multiplayer mode, St. Patrick's Stockpile, which sees both teams of players trying to bank shamrocks in a moving pot of gold. I had a lot of fun messing about with the mode today, and while Stockpile won't set Call of Duty on fire, it's nice to have something new to try. And the new version of the Contraband map, which has a Hurricane weather effect playing out, is quite the sight.
Now the bad. Unfortunately the Shamrock & Awe event, like so much of Black Ops 4, is ruined by depressing monetisation.
Currently, the new items added to the game as part of the event are locked behind a 2000 COD Point bundle. This gets you the Glorious Day gesture, the Shamrock warpaint, the Luck of the Irish jump pack and 10 loot boxes. This will set you back £16.79.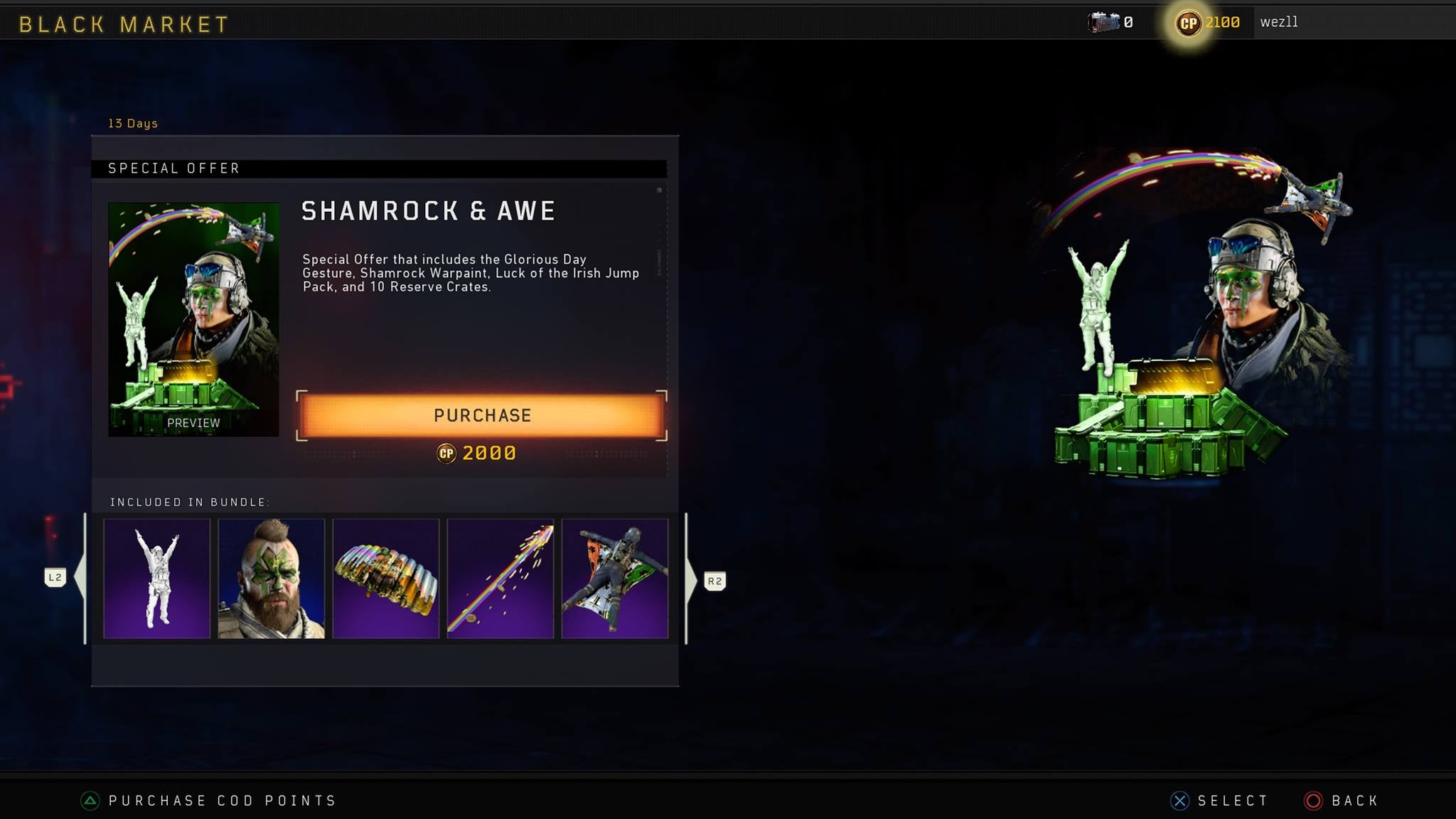 There's not much else to the event, really. Zombies mode gets new green-eyed zombies and a new Easter Egg, and there's a free new gesture and calling card you get just for logging in.
Predictably, a fresh wave of disappointment has washed over the Call of Duty community. "Shamrock & Yawn" is the event's new nickname on the Black Ops 4 subreddit, where players are already comparing Black Ops 4's St. Patrick's Day update to Call of Duty: WW2's. Spoiler: it's clear Treyarch's shooter suffers in comparison, with less content and less grubby monetisation.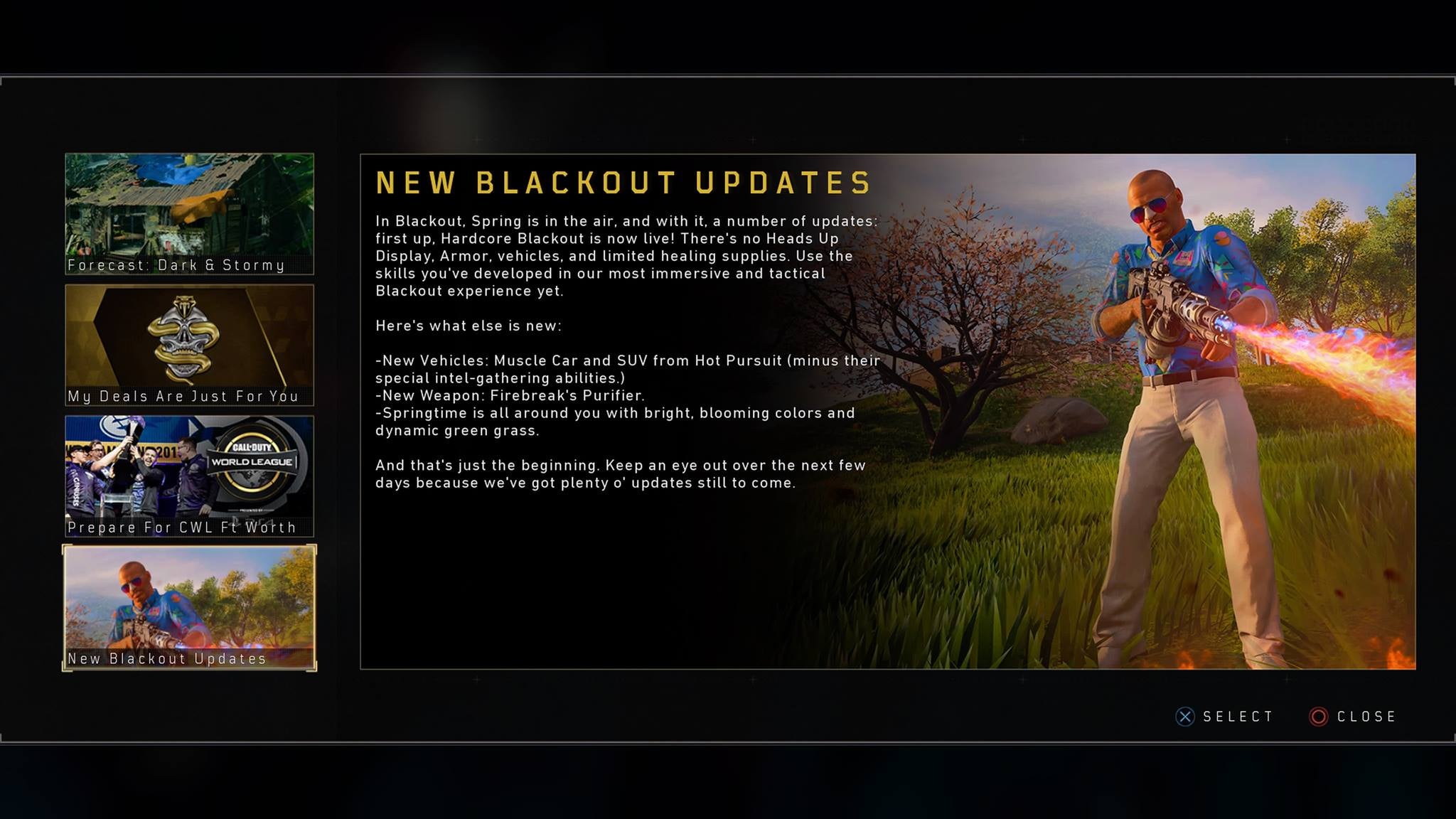 Now for the ugly. Black Ops 4 players are accusing Activision of yet another "cash grab", with the 2000 COD Point bundle the focus of anger.
Shamrock & Awe event cost $20 was how redditor mrdoitnyce put it.
"No event theme melee weapons or anything," they said. "This event sucks. Nothing to look forward to. It's a money grab.
"This isn't an event, people. This is just a game mode and map updates."
mrdoitnyce isn't alone - there are multiple threads along similar lines on reddit, and social media doesn't paint a pretty picture, either. There is a hope the event will evolve over time with new items and weapons, but for now, Shamrock & Awe is another case of one step forward for Black Ops 4, and two steps back.