Call of Duty: Black Ops 4 just added Hijacked to Blackout - and it's absolute carnage
Zone is hot.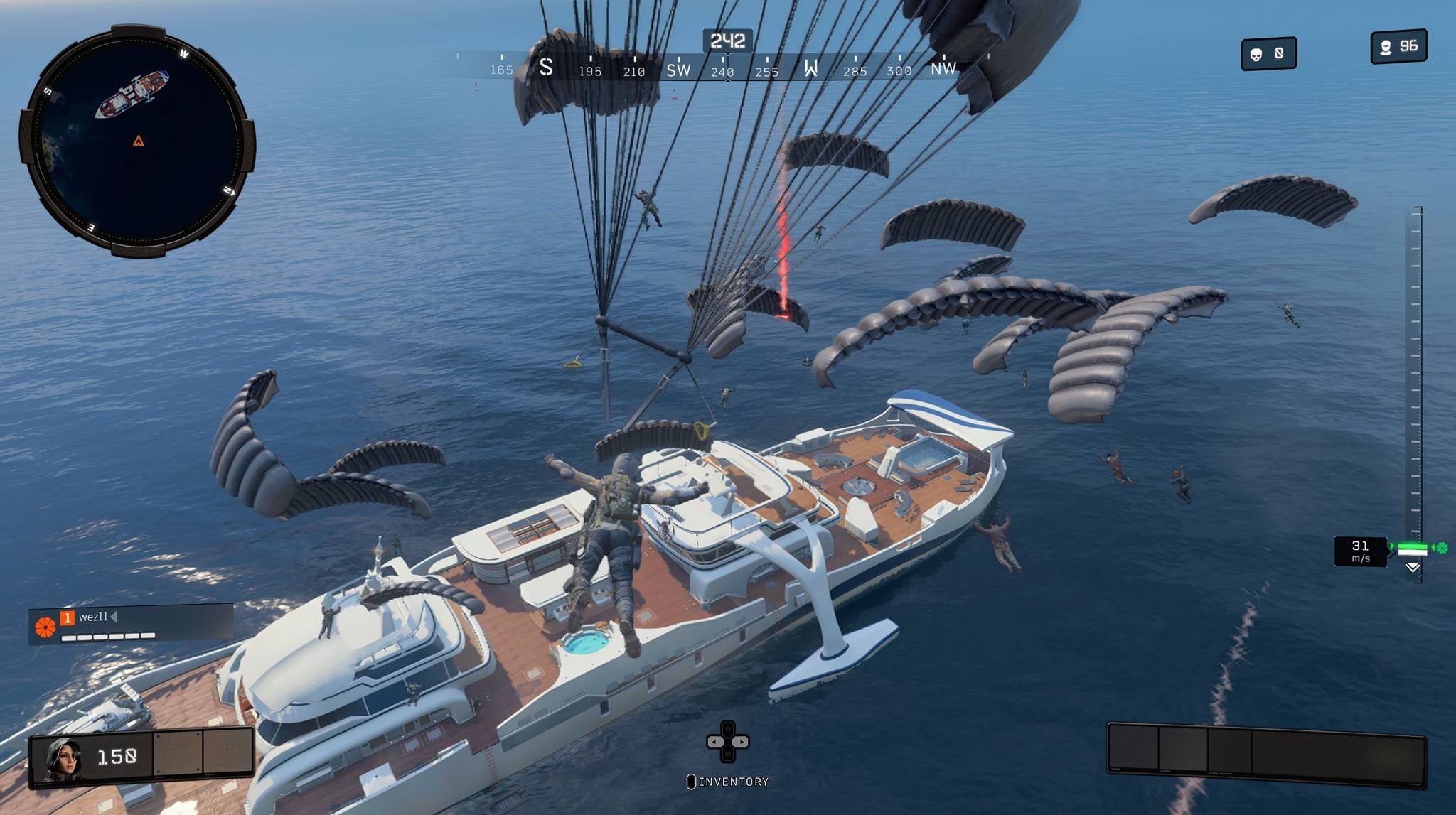 Call of Duty: Black Ops 4 most significant update yet just went live - and Blackout is absolute carnage right now.
Operation Absolute Zero, available now on the PlayStation 4 version of Treyarch's first-person shooter, makes a number of significant changes to the battle royale mode, but it also changes the map for the first time - and the biggest change is the addition of Hijacked.
Hijacked is a luxury yacht that's popped up on the northwestern part of the map. It's a multiplayer map from Black Ops 2 transported into the game, and as you'd expect, pretty much everyone is interested in giving it a shot.
My initial Blackout games have seen what feels like the vast majority of players head straight to Hijacked. Dropping out of the transports looks like this (note the new smoke trails, added as part of the all-platforms update 1.09 to give players a better sense of how many people are dropping near their location):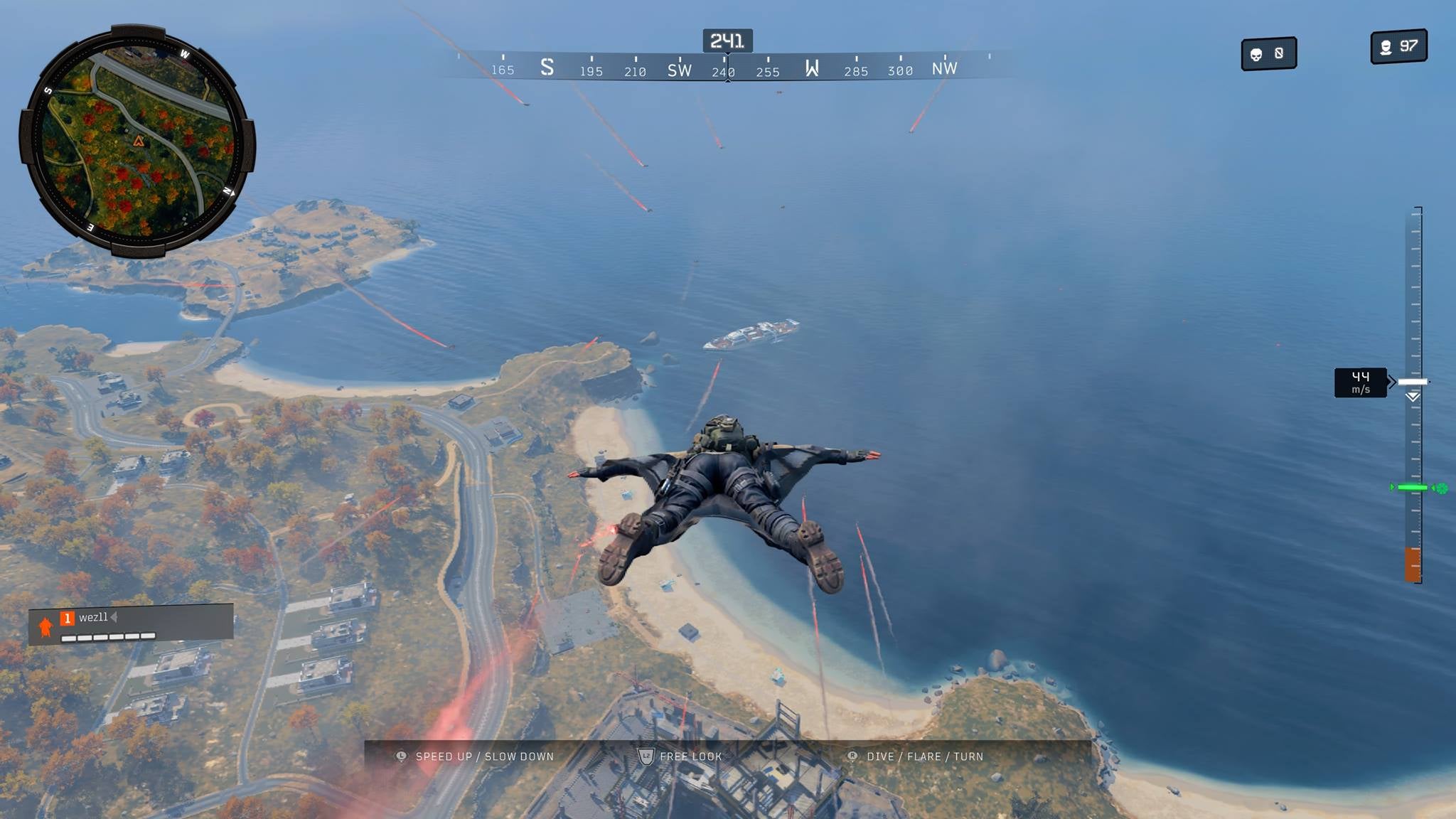 And when you get closer to the yacht and your parachute pops, it looks like this: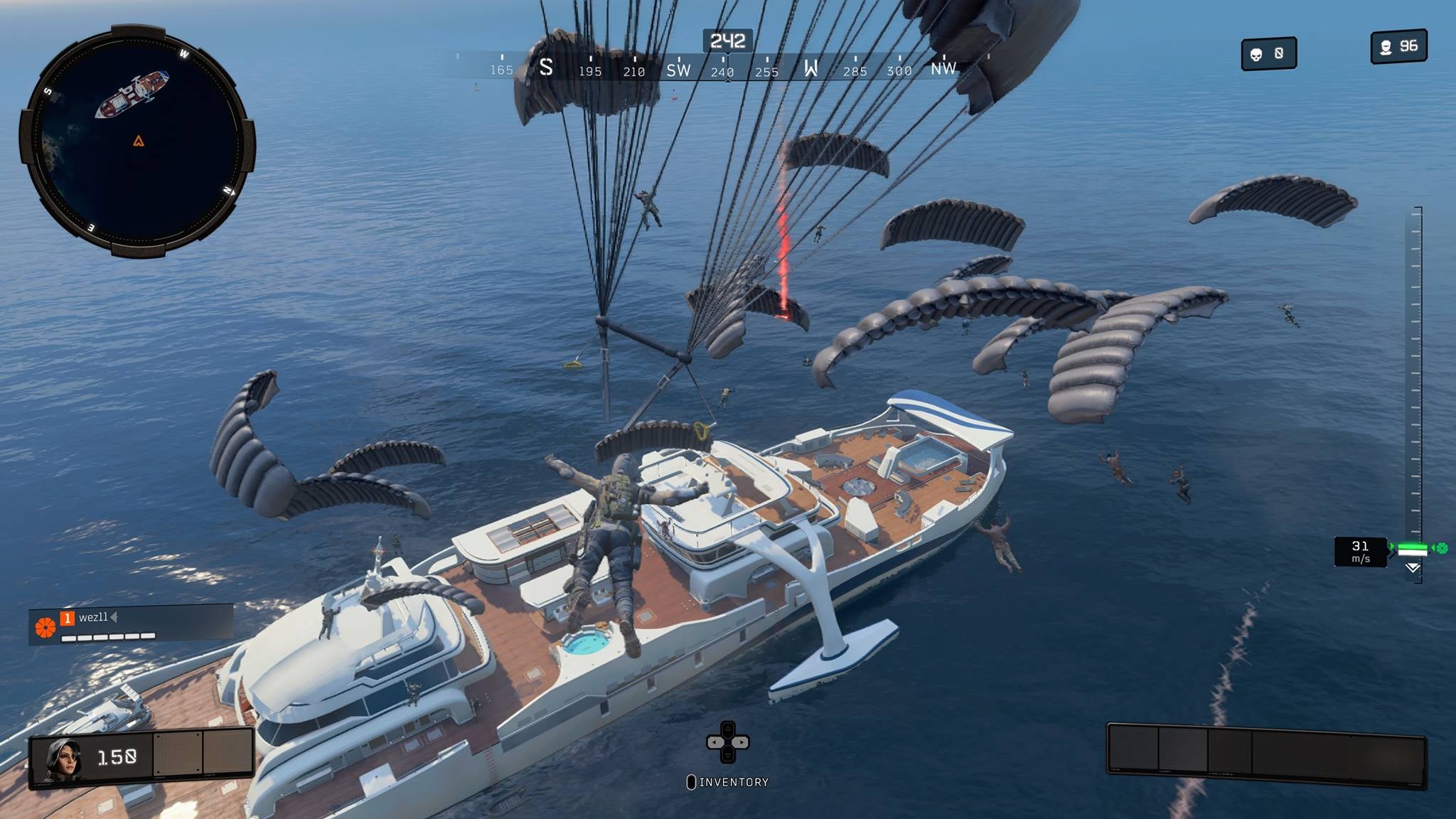 It's tough to last more than a few seconds on Hijacked. It's not a big play space, so unless you're first to the yacht and pick up a gun, you're pretty much dead meat. Of course, the reason Hikacked is so popular currently is because it's new. Hopefully the novelty will wear off soon!
Until then, the popularity of Hijacked means previously busy areas are quieter than normal. Now's a good time, for example, to unlock all of those Zombies characters in Asylum.