Call of Duty Black Ops 4 is getting new Alcatraz-inspired Blackout map tomorrow
UPDATE: And Blackout is free throughout April.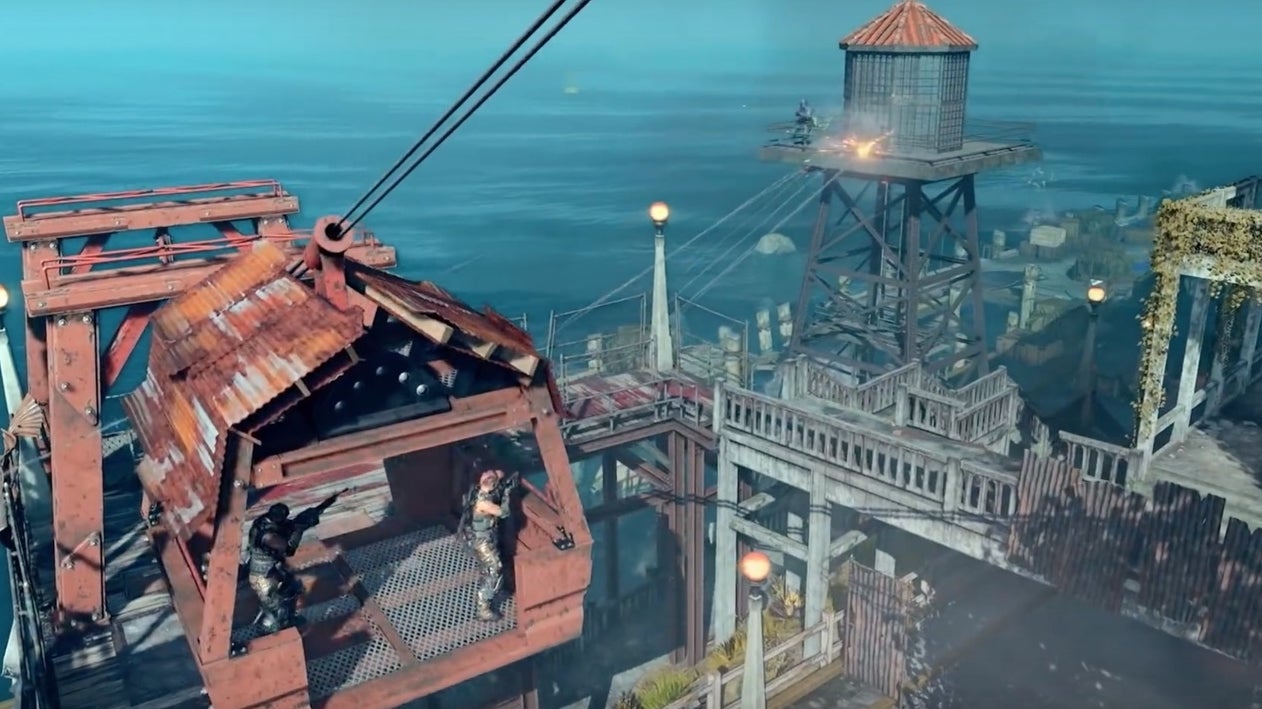 UPDATE: Blackout is free for all of April.
Black Ops 4's battle royale mode has free access from 2-30 April, Treyarch said.
You'll need an online multiplayer subscription to play on console, however.
ORIGINAL STORY: Call of Duty Black Ops 4's battle royale mode, AKA Blackout, is getting a brand-new map on April 2nd, and it's inspired by everybody's favourite San Franciscan prison island, Alcatraz.
It is, in fact, named after Alcatraz too, and Activision has offered a first look at the map's correctional ambience by way of a new trailer. As you might imagine, it's all quite prison-y in outlook, with Blackout's battle royale action unfolding both outside the complex (where there seems to be plenty of verticality to the design) and within.
Alcatraz appears to be, judging by the trailer at least, notably smaller than Blackout's existing map, and Activision even suggests that it's specifically designed with close quarters combat in mind. There certainly looks to be ample scope for claustrophobic gunplay as proceedings move toward Alcatraz's gloomy, seemingly labyrinthine interiors:
Alcatraz will, courtesy of Activision's ongoing arrangement with Sony, be coming to PlayStation 4 first, on April 2nd. There's no word of a launch date for Xbox One or PC, but, based on past experience, we're probably looking at around a week until it reaches other platforms.