Brothers director announces co-op prison break game A Way Out
Can only be played with two players.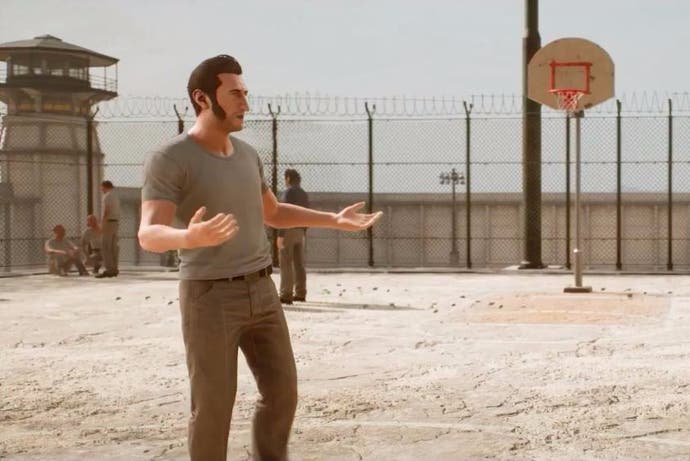 Brothers: A Tale of Two Sons writer and director Josef Fares revealed the new game he's helming. It's called A Way Out and it's a co-op game about two men breaking out of prison.
Revealed at EA's E3 press conference, A Way Out is the debut of Fares' new Swedish studio Hazelight.
Fares confirmed that A Way Out will only be playable in co-op. He noted that there will be an online option, but he strongly suggested playing it splitscreen in the same room.
There's a bit of Hitman-style sandbox gameplay where each character can influence the scene through their behavior. For example, if one character is being scolded by a prison guard, another can start a fight to create a diversion.
Fares was obviously pretty pumped to present A Way Out and he pledged that "It's going to kick ass."
Here's some more gameplay with Fares narrating how it works:
A Way Out is due in early 2018 on PS4, Xbox One and PC.