Boy in the Striped Pyjamas writer accidentally includes Zelda recipe in new novel
Cooking up a storm.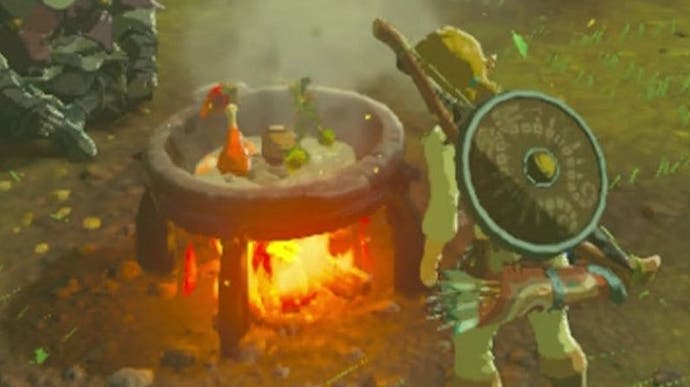 Nintendo has yet to turn the Legend of Zelda series into novels, but Irish author John Boyne appears to have gotten an accidental head start.
In his latest book, A Traveler at the Gates of Wisdom, the award-winning writer of Holocaust tragedy The Boy in the Striped Pjyamas includes several descriptions of how to dye clothes red.
Unfortunately, these descriptions are recipes from The Legend of Zelda: Breath of the Wild, apparently sourced from video game guides on Google.
According to The Guardian, Boyne's book spans some 2000 years of real-world history, including a plot to poison Attila the Hun. It's for this plot that a dress needs to be made and dyed the correct colour - using an "Octorok eyeball", "the tail of the red lizalfos and four Hylian shrooms".
At first, some fans thought it was a deliberate nod. Surely, someone would have picked this one up during copy edits? TV writer Dana Schwartz highlighted the offending passage:
OKAY. This is a thread, but it's worth it I promise.

On Reddit today, user u/NoNoNo_OhOhOh posted a page from acclaimed Irish novelist John Boyne's latest book, 'The Traveller At the Gates of Wisdom.

Note the ingredients. pic.twitter.com/4RTgZxtUT7

— Dana Schwartz - on hiatus (@DanaSchwartzzz) August 3, 2020
Apparently not. The Verge has claimed sister site Polygon was the top Google result for "how to dye clothes red" before this news story broke (now Google just lists other websites covering this story).
Boyne has subsequently admitted his mistake - and said it will remain in the book in any further print runs: