Black Ops PS3 U.S. bundle announced
Why?
Not yet bought six month-old shooter Call of Duty: Black Ops? Want the game with a new PS3 to play it on? Then you're in luck.
The limited edition pack contains a PS3, a copy of Black Ops and the game's initial DLC First Strike.
Sony's new bundle releases in the U.S. on 31st May.
There's no word yet on a European date.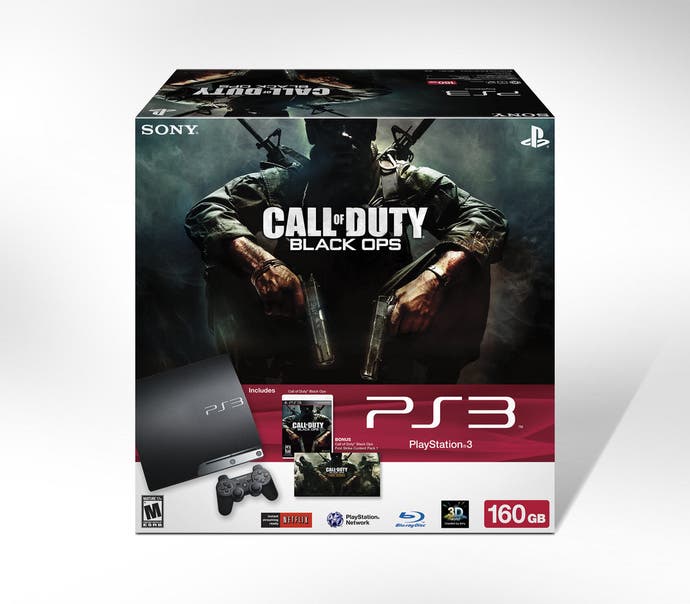 Seeking Black Ops' second map pack, Escalation? You're out of luck. It's not included. It's still awaiting a PS3 launch date - some time after the PlayStation Store resumes.