EU PlayStation Store update - 16th November
Call of Duty: Black Ops for £48.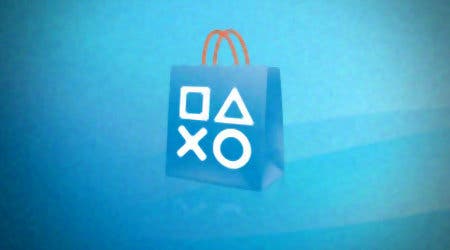 Thank goodness the year-late Call of Duty: Black Ops only costs £47.99 or €59.99 on PlayStation Store - for a moment there I thought it would be more expensive than Modern Warfare 3!
As balance, the "ridiculously absorbing" Might & Magic: Clash of Heroes HD has halved in price to £6.29. Definitely buy it.
Also worth serious consideration: excellent games Beyond Good & Evil HD at a new price of £4, and Lara Croft and the Guardian of Light at a new price of £5.
There's a demo for Sony's debut exercise game Move Fitness. Let's hope Sony takes this opportunity to show others how Move exercise games are done.
A demo for LittleBigPlanet 2 shouldn't be overlooked, either. Eurogamer awarded LittleBigPlanet 2 9/10 at the start of the year. Months and months later, there are piles of user-made levels, and patches have ironed out any kinks. Dixons sells LBP2 for £16.99, apparently.
What there isn't on the PlayStation Store, however, is Daytona USA, Mortal Kombat Kollection, Jurassic Park, BurgerTime World Tour.
There's still no voucher code for the PSN Play promotion that offered Payday: The Heist for free if you bought all the other games in the promotion, either.
PS3 trial and unlock sale (ends 30th November)
Rochard (Was £7.99/€9.99 - Now £6.29/€7.99)
Sideway New York (Was £7.99/€9.99 - Now £6.29/€7.99)
Lara Croft Guardian of Light (Was £9.99/€12.99 - Now £5.10/€6.49)
Hoard (Was £7.99/€9.99 - Now £3.99/€4.99)
BloodRayne: Betrayal (Was £9.99/€12.99 - Now £7.99/€9.99)
Outland (Was £7.99/€9.99 - Now £3.99/€4.99)
(Was £11.99/€14.99 - Now £6.29/€7.99)
Beyond Good & Evil HD (Was £7.99/€9.99 - Now £3.99/€4.99)
Rocket Knight (Was £9.99/€12.99 - £5.10/€6.49)
PS3 full games
Call of Duty: Black Ops (£47.99/€59.99) - 18GB
Call Of Juarez : Bound In Blood (HDD) (£16.99/€20.99) - 3757MB
Hasbro Family Game Night 3 (£23.99/€29.99) - 1264MB
Toki Tori trial and unlock (£6.29/€7.99) - 6KB (?!)
PS3 demos
Cars 2 - 221MB
Start The Party! Save The World - 438MB
Move Fitness - 908MB
LittleBigPlanet 2 - 2527MB
PS3 DLC
Ace Combat Assault Horizon: Compatibility Pack 3 (Free), Su-35 'Tekken' Skin Set (£2.99/€3.59)
Cars 2: Boost (£0.79/€0.99), Wingo (£0.79/€0.99), SnotRod (£0.79/€0.99), DJ (£0.79/€0.99), Ramone (£0.79/€0.99), Flo (£0.79/€0.99), Sherriff (£0.79/€0.99), Chick Hicks (£0.79/€0.99)
Dancestar Party - Mix 3 (£5.49/€6.99)
Disney Universe: Villians Costume Pack Bundle (£2.39/€2.99)
Eyepet - Lucky Dip Sports 1 (free)
LittleBigPlanet 2 - Assasins Creed Revalations Costume (£1.59/€1.99)
Need For Speed: The Run: Online Pass (£7.99/€9.99), Super Car Pack (£3.99/€4.99), Time Saver (£7.99/€9.99)
Sniper Ghost Warrior - One Shot One Kill (£3.99/€4.99)
Street Fighter 3 3rd Strike: Online Edition: Music Pack 1 (£1.59/€1.99), Music Pack 2 (£1.59/€1.99), Match Pack 2 (£3.19/€3.99)
Tour De France 2011 - Power Up (£3.19/€3.99)
Uncharted 3: Drake's Deception: Multiplayer Accessory Pack (£1.19/€1.49)
WWE 12: Fan Axxess (£7.19/€8.99), Online Axxess (£6.29/€7.99)
PSP demos
Crystal Mines
Geronimo Stilton
PS3/PSP minis
Rumble Trucks (£2.49/€2.99) - 25MB
Where Is My Heart? (£3.99/€4.99) - 56MB
Mena Speed (£2.49/€2.99) - 25MB
PlayStation Plus discounts
Call of Duty: Black Ops - 20 per cent off
Toki Tori - 25 per cent off
PSP game bundles
Disney Pixar PSP Double Pack - Cars and Toy Story 3 (£11.99/€14.99) - 401MB
Pirates Of The Carribean PSP Essentials Bundle - Dead Man's Chest and At World's End (£11.99/€14.99) - 1403MB
Rock Band Network
Downhill - Rishloo (£0.59/€0.79)
Flight Of The Bumblebee (Rimsky-Korsakov - Thomas Walker (£0.59/€0.79)
Heaven's Calling - Black Veil Brides (£0.99/€1.49)
Hey - Honest Bob and the Factory-to-Dealer Incentives (£0.59/€0.79)
Hitman Blues - The Blue News (£0.59/€0.79)
Rock Band 3
Stevie Wonder Pack 01 (£4.39/€6.59)