Call of Duty: Black Ops 2 PS3 owners upset at broken DLC codes as Activision battles online issues
UPDATE: Activision working "tirelessly" to combat system lock-ups.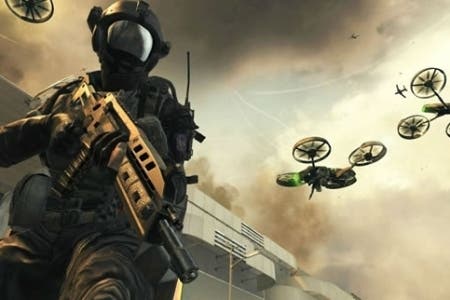 UPDATE: Activision is working "tirelessly" to fix the online issues currently affecting Call of Duty: Black Ops 2 PS3 owners.
In a statement issued today Activision called on those affected to help it sort the problem, which is causing some PS3s to freeze.
"We are aware of the system lock-up issues that some players are experiencing on the Playstation 3 platform in Black Ops 2 at this time," Activision said. "Our entire team is working tirelessly to resolve the issue as quickly as possible."
These are the issues Activision is targeting:
Entering a public multiplayer lobby and observing a system lock-up.
Entering a public multiplayer lobby and receiving the error, "An error occurred while trying to find a session, please try again."
Activision asked those affected to fill out an online form to provide more information.
It added: "We sincerely appreciate your patience while our engineers work to resolve these issues, and look forward to seeing you in game shortly."

ORIGINAL STORY: Some PlayStation 3-owning Call of Duty: Black Ops 2 fans are upset after discovering their downloadable content codes are broken.

Eurogamer was contacted by one angry fan who pointed us to this spiralling thread on the EU PlayStation website.

In it, PS3 owners report that their DLC codes that came with pre-ordered copies of Black Ops 2 as well as the Hardened and Care Package Editions are not working, thus preventing them from accessing the Nuketown 2025 and Nuketown zombies maps ahead of the coveted double XP play session.

Some who contacted Sony customer support were told their DLC code had been redeemed in Germany, suggesting duplicate codes for the German PS Store somehow found their way into UK boxes. The Activision Support Twitter page has told those affected to keep trying to enter their codes.

The wonderfully named Bubonic Plague wrote: "I rang Sony and they said that my code had been redeemed in Germany. Activision support tweeted me saying that my code should work. I don't know who to trust. I'm not bothered with double XP although it would be nice. I feel that £160 on Care Package Edition is now a waste of money and Activision are just milking it!"

Meanwhile, PS3 owners who are online have reported severe connectivity issues. On this subject Treyarch design director David Vonderhaar tweeted:

"We are indeed up and running, but we are also aware not everyone can connect. We are investigating something with our partners at Sony."

Then: "We are currently testing backend matchmaking changes that we think can help with this. I don't have a time table, or I would tell you."

Activision Support added: "We are aware of connectivity issues that some players are facing in Black Ops 2 on PlayStation 3. We are working on resolution, thank you."

Eurogamer has contacted Activision for comment.