Black Ops 3 PC to receive modding tools in 2016
Create your own modes and maps, play on dedicated unranked servers.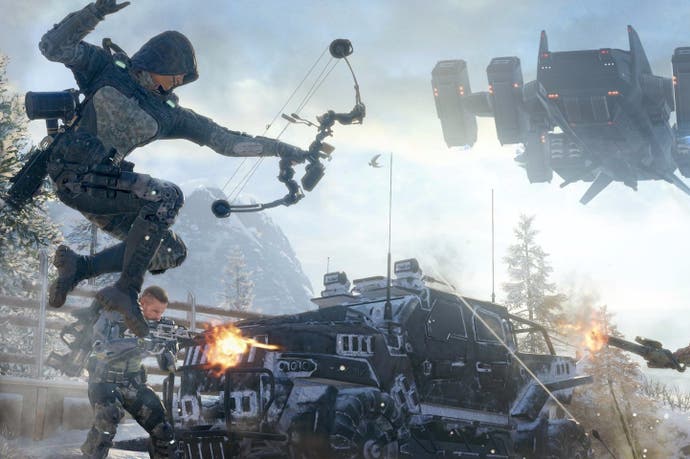 Call of Duty: Black Ops 3 will receive a map editor and modding tools for its PC version in 2016, developer Treyarch has announced. As detailed on the game's official blog, these upcoming tools will allow players to create their own maps and game modes. There will also be Unranked Dedicated Server Files so players can run servers with their own custom game modes without upsetting the official rankings for the original game modes.
There will even be an Unranked Server Browser so players can easily find these mods, maps and modes.
Treyarch is aiming for a March release on these modding tools, but that's only an estimate at the moment.
There will be an open beta for all this, though Treyarch hasn't yet sorted when that will be.
Call of Duty: Black Ops 3 will be released this Friday on PC, PS4, Xbox One, PS3 and Xbox 360. The last-gen versions will be sold at a discounted price as they won't contain a campaign mode.