Black Friday deals for Tuesday 21st November
Brought to you by Jelly Deals.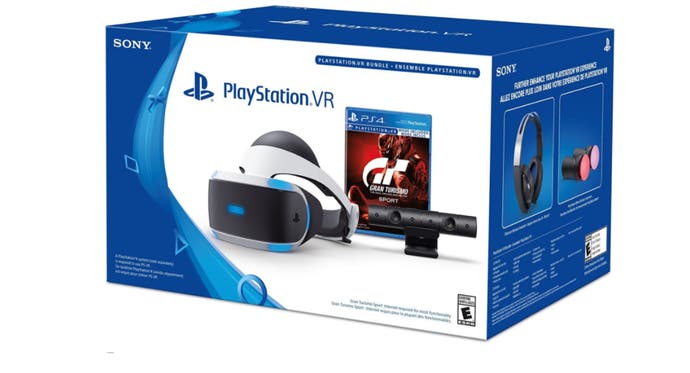 A note from the editor: Jelly Deals is a deals site launched by our parent company, Gamer Network, with a mission to find the best bargains out there. Look out for the Jelly Deals roundup of reduced-price games and kit every Saturday on Eurogamer.
---
Welcome back for another look at the best Black Friday gaming deals so far this week. We're only on Tuesday and already there are a slew of deals selling out, well in advance of the titular day. That said, each day has brought a brand new set of offers to the table as well.
In addition to this roundup, we've got guide pages going through PS4 Black Friday offers, Xbox Black Friday deals, Nintendo Black Friday bundles, PC gaming Black Friday discounts, and a whole lot more. You can also find a lot of non-gaming stuff over at Jelly Deals.
Noteworthy additions to the realm of gaming Black Friday offers today include GOG's Black Friday sale, some key Xbox Live discounts, some of MSI's finest gaming laptops and more. Let's have a look.
UK & US Black Friday deals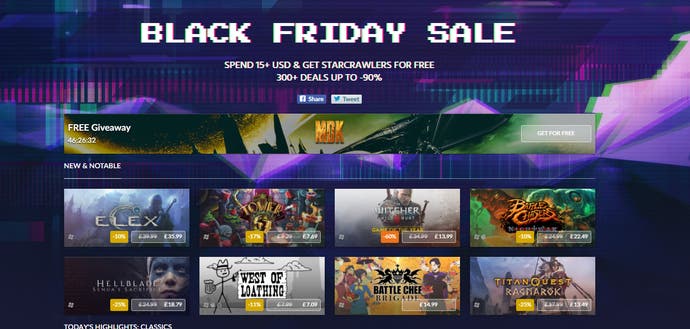 GOG has kicked off a frankly gigantic Black Friday sale today, with over 300 titles featured, offering up to 90 per cent off. As of right now, you can get yourself a free copy of classic 90s shooter MDK just by having a GOG account too, which is nice. After that, spending $15 in the sale will net you a copy of StarCrawlers for free as a nice bonus. The range also features the first major discount for the PC version of Hellblade: Senua's Sacrifice, which is reduced to £18.79 currently.
Here are some of the highlights from the range:
The Witcher 3 Game of the Year Edition for £13.99
West of Loathing for £7.09
Hellblade: Senua's Sacrifice for £18.79
Dungeon Keeper 2 for £1.19
X-Com UFO Defense for £1.19
Deus Ex GOTY Edition for £1.89
Theme Hospital for £1.19
Owlboy for £14.19
This War of Mine for £2.99
Furi for £8.99
Project Highrise for £3.79
Wonder Boy The Dragon's Trap for £10.69
Gonner for £2.29
Kerbal Space Program for £17.99
Oxenfree for £2.99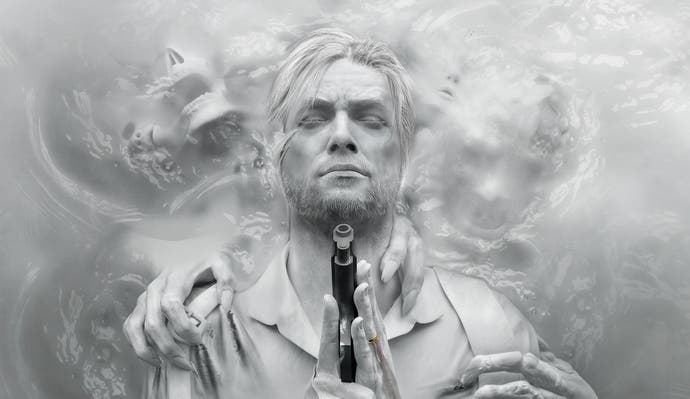 Xbox is getting in on the Black Friday act as well, offering a range of digital titles at nicely discounted prices. These include everything from Skyrim Special Edition to The Witcher 3 and a whole lot in between. Prices are shown for Xbox Live Gold members and in GBP but should translate in your local currency, wherever you are. Here are some highlights:
UK Black Friday deals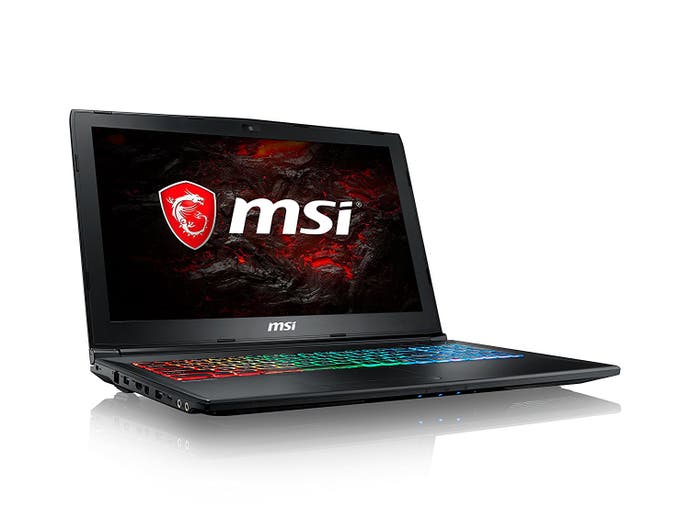 UK Black Friday deals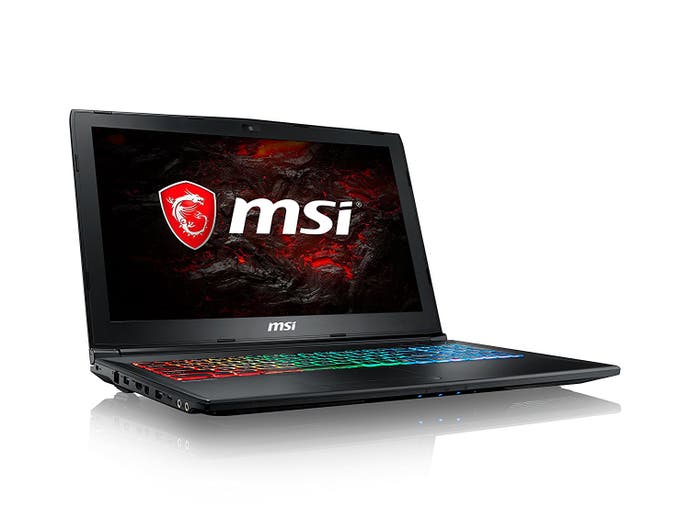 If you're after a gaming laptop this Black Friday, MSI has entered the fray, offering up to £400 off a selection of its products this week. Here are a few of the best ones.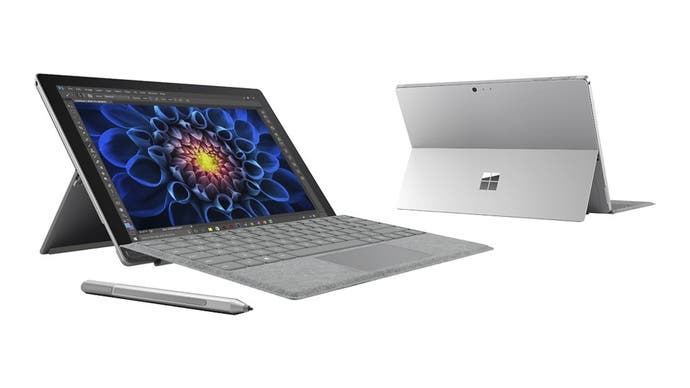 If tablet/laptop hyrbid thingys are more your speed, you can head over to Amazon and pick up a Microsoft Surface Pro 12.3-inch with 4GB RAM, a 128GB SSD and a bundled in Type Cover case for the reduced price of £649.99. That's a saving of £300 off its regular cost.
Microsoft Surface Pro 12.3-inch laptop tablet with Type cover for £649.99 from Amazon UK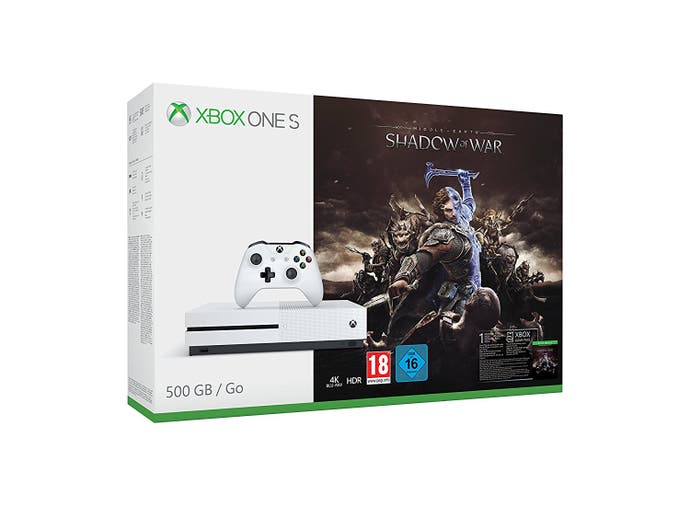 The ongoing stack of Xbox One S bundles increases slightly today, with Tesco Direct offering up a 1TB Xbox One S console with a copy of Assassin's Creed Origins, a digital download of Rainbow Six Siege and a copy of FIFA 18, all for £229.99 while stocks last.
Xbox One S 1TB with Assassin's Creed Origins, Rainbow Six Siege and FIFA 18 for £229.99 from Tesco Direct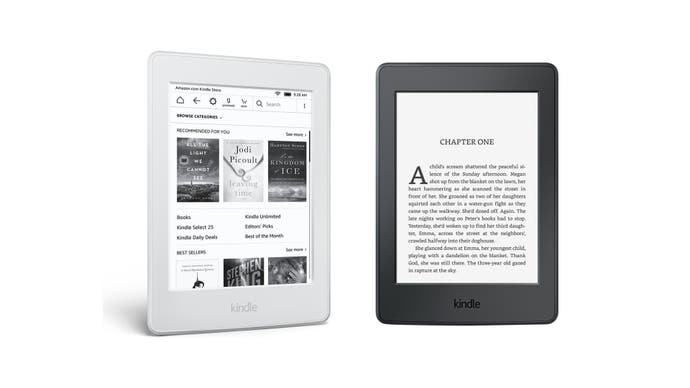 Amazon's not only discounting its Echo and Echo Dot devices this week, but also the Kindle Paperwhite. You can currently save £30 on one of these, bringing the cost down to £79.99 for a version with 'special offers' or £89.99 without.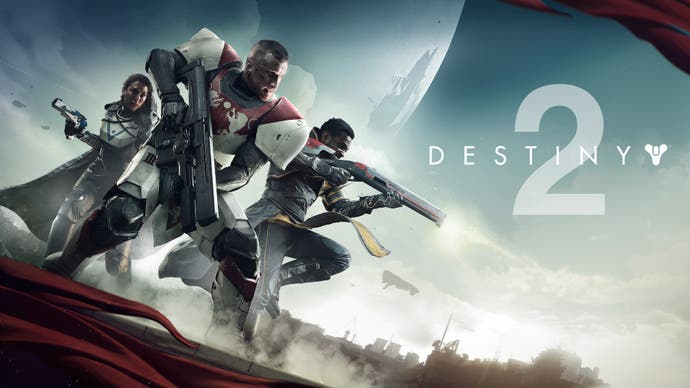 Destiny 2 is also seeing some decent discounts. You can pick up a copy on either Xbox One or PS4 for £28.99 right now, bringing it down to its lowest price so far on consoles.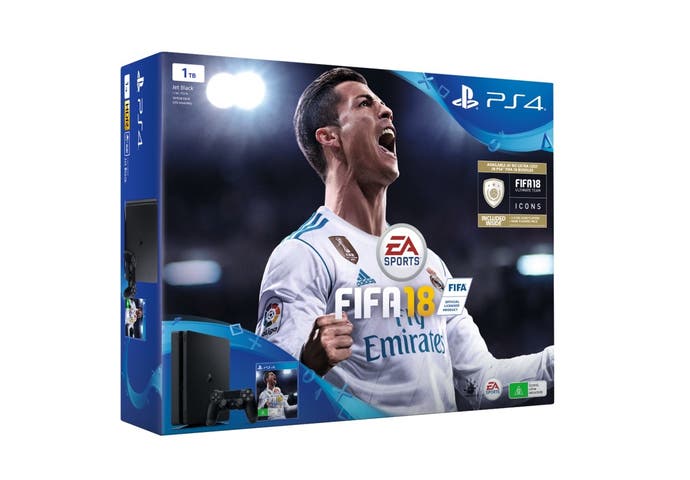 The PS4 Pro has seen some intensely good bundles this week, and while Amazon has managed to sell out of one of its best, GAME is still offering a bundle that features a PS4 Pro console along with FIFA 18 and Call of Duty WW2, as well as 2 months of NOW TV. Alternatively, you can opt to go for a Glacier White PS4 Pro console and get Gran Turismo Sport and COD WW2 for the same price instead. After that, you can add a copy of Destiny 2 or Overwatch for an extra £20.
US Black Friday deals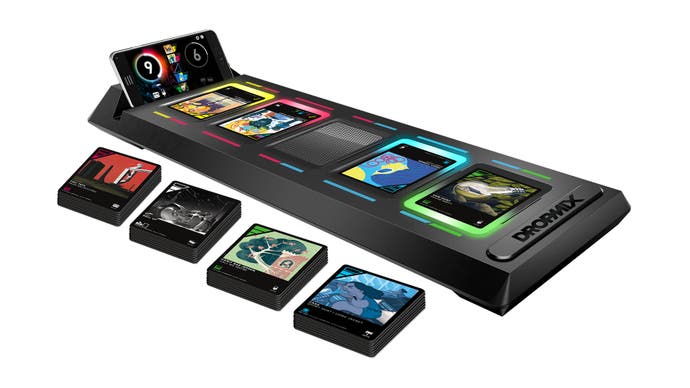 The folk that brought you Rock Band and Guitar Hero have gone and created their own twist on the board game genre. DropMix is a rhythm game based on interchangeable cards with which players can use to build a song from various samples. It usually retails for $100, though it's discounted at Amazon this week to $69.99.
DropMix by Harmonix for $69.99 from Amazon US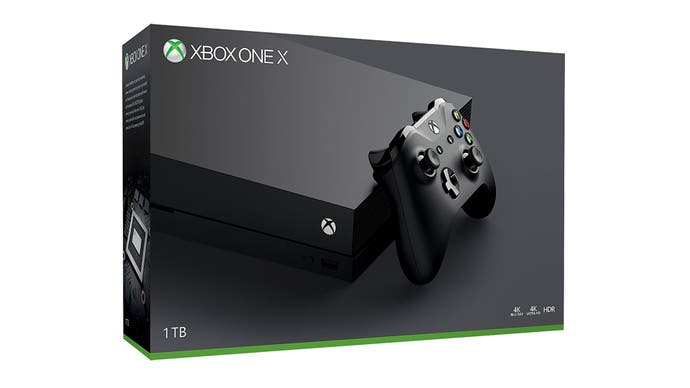 Sure, it's not the biggest discount in the world, but if you were after an Xbox One X console, you can save $25 by heading to NewEgg and using the code MPBF17 during checkout. That'll bring the cost of the world's most powerful console down to $474.99 for the time being.
Xbox One S (use code MPBF17) for $474.99 from NewEgg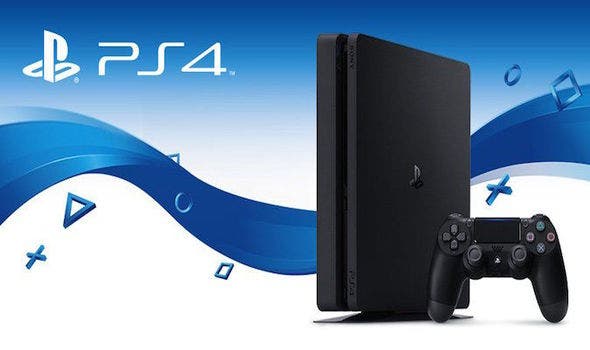 Currently, the cheapest way to get your hands on a non-Pro version of a PlayStation 4 is over at Amazon, where you can grab a PS4 Slim 1TB console for the lowest price it has ever been available for - $199.
PS4 Slim 1TB for $199 from Amazon US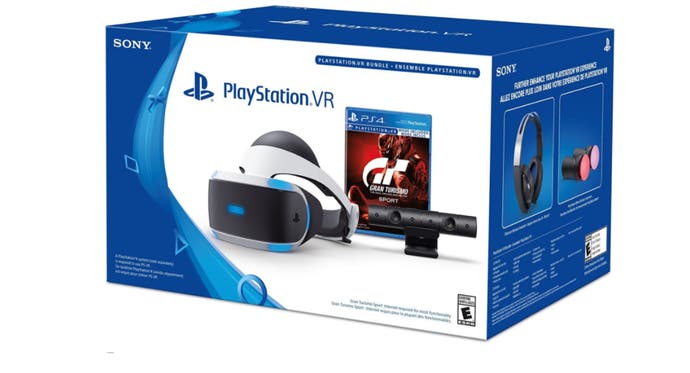 While the UK has enjoyed its time with some PSVR bundles, now the States has its turn. You can grab a PSVR headset and camera, as well as a copy of Gran Turismo Sport in one big bundle for $299 while stock lasts.
PSVR Starter Pack with Gran Turismo Sport for $299 from Amazon US
That's all for now, but be aware that we'll be updating our deals pages as and when brand new stuff emerges, so if you'd like to be in with a shot of getting things the minute they go on sale, be sure to bookmark our guides pages and check back.