Black Friday 2017: Destiny 2 discounted to £19.99 at HMV
In-store price.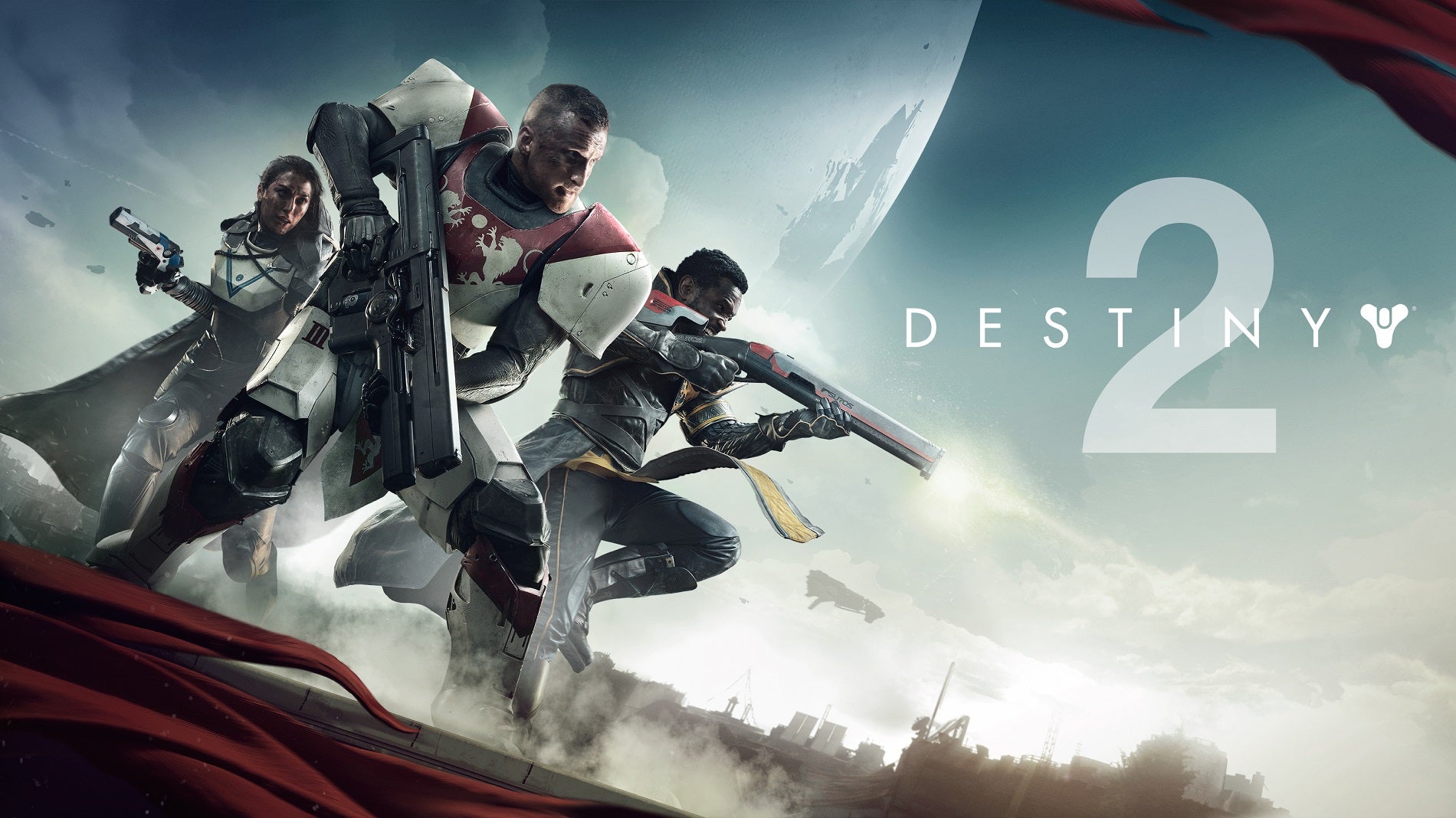 A note from the editor: Jelly Deals is a deals site launched by our parent company, Gamer Network, with a mission to find the best bargains out there. Look out for the Jelly Deals roundup of reduced-price games and kit every Saturday on Eurogamer.
---
Every year at Black Friday time, there will inevitably be one game that's only recently been released that sees a rather startling price drop, albeit only for a matter of days as a way to drive sales. This year, that honour goes to Destiny 2.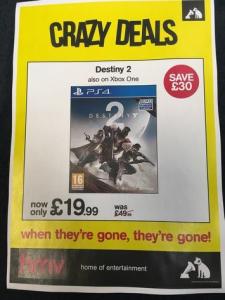 In one of this year's first major Black Friday price cut, HMV is offering copies of Destiny 2 on PS4 and Xbox One for only £19.99. The catch is that this offer is only available in-store and only while stock lasts.
Needless to say, this means if you want to take advantage of this offer, you're going to want to get in there quick. If you happen to a PC player, though, you're in luck. Green Man Gaming is currently offering the PC version of Destiny 2 for £26.90 / $35.87. That makes this the cheapest way to get a PC copy of Destiny 2 so far.
Another newborn game to see a massive discount already this year, Wolfenstein 2, is still available on Xbox One and PS4 digitally for £24.99 if you happen to be a paying subscriber to those format's respective services, or boxed alongside a fancy Steelbook case for £29.99.
As we've mentioned before, we've been keeping track of all sorts of Black Friday deals, and will continue to until the whole thing is done with for another year. You can find our guides to the best PS4 Black Friday offers, Xbox Black Friday deals, Nintendo Black Friday bundles, PC gaming Black Friday discounts, and more on our various guide pages. Go ahead and bookmark them, they may come in handy soon.