Bit.Trip sequel Runner 2 sprints onto XBLA, PSN and eShop in late February
"PC, Mac, Linux, you're next!"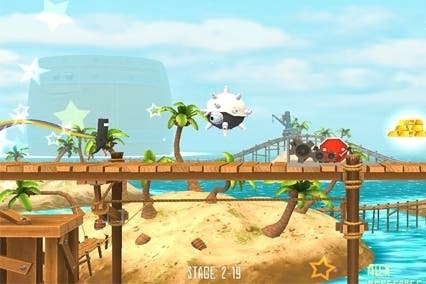 Runner 2: Future Legend of Rhythm Alien, the follow-up to Gaijin Games' Bit.Trip series, is due on XBLA, PSN and the WiiU eShop in late February. The Steam page lists a release date of 26th February.
The developer announced that it just submitted all the console versions of the colourful auto-running sequel to Sontendosoft. "It was a grueling journey here at the end, and none of us slept much, ate much, or stayed sane much as we finished off the console builds," said Gaijin founder Alex Neuse.
"In the end, this is by far the most ambitious submission process Gaijin has ever done, and we're not even finished yet (PC, Mac, Linux, you're next!)," he added.
While the price points for all platforms have yet to be revealed, it will be going for £11.99 / $14.99 on Steam, but pre-orders will be 10 per cent off at £10.79 / $13.49.