Runner2's Good Friends DLC will add characters from other games
UPDATE: Out tomorrow on Steam for $3. Adds Spelunky Guy.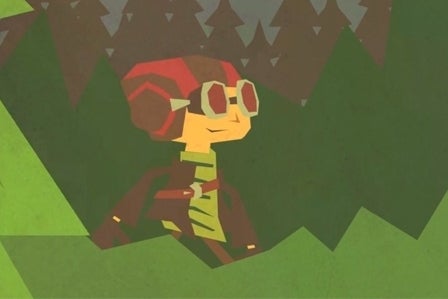 UPDATE: Runner2's Good Friends DLC is set to land on Steam on Thursday 11th July, where it will retail for $3.
Xbox 360, PS3 and Wii U versions will follow, though their release dates haven't been announced.
Elsewhere, the DLC's final three characters have been revealed as Spelunky Guy, Invisible CommanderVideo, and the Steam-exclusive Atlas from Portal 2.
Check them out in their intro videos below.
Original Story: This Thursday the Steam version of Runner2: Future Legend of Rhythm Alien will be getting the Good Friends Character Pack DLC, which will add seven new characters from other indie hits.
The four announced so far are Psychonaut's Raz, Cave Story's Quote, Super Meat Boy's Dr. Fetus, and Machinarium's Josef. The remaining three will be revealed tomorrow.
Gaijin Games noted that the DLC will soon follow on Wii U, PS3 and Xbox 360, though no release date or price was given. I've followed up with Gaijin about this and will update as I hear back.
Now check out the new crossover cast in these intro videos narrated by the voice of both Mario brothers, Charles Martinet: