Runner2 dashes to PS4 this month with free DLC
Cross-Buy support for Vita, but not PS3.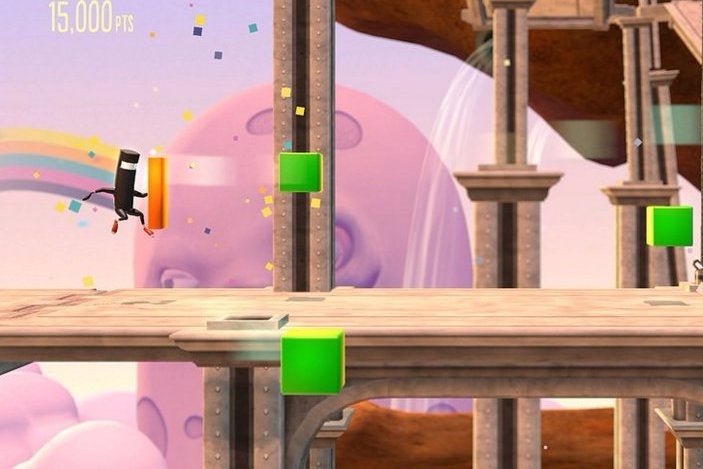 Acclaimed rhythmic auto-running game Bit.Trip Presents… Runner2: Future Legend of Rhythm Alien is coming to PS4 on 24th February.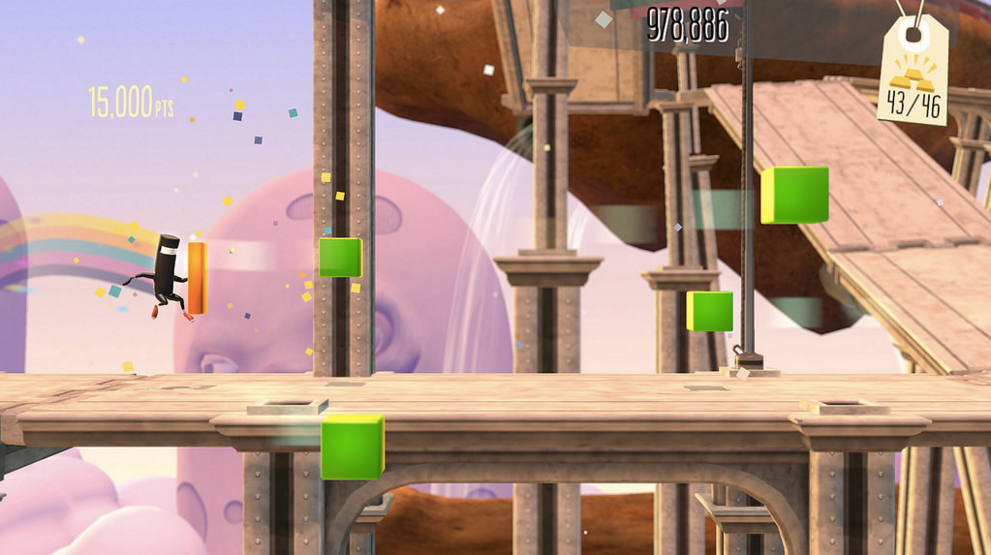 The sequel to Bit.Trip Runner was released in 2013 and this latest version will offer Cross-Buy support with the Vita version. So if you've already snagged it on Sony's handheld, you'll automatically get it on PS4 as well.
The Good Friends Character Pack DLC - which adds characters from Spelunky, Psychonauts, Cave Story, Super Meat Boy, Portal 2 and more - will be included for free. Developer Choice Provisions (formerly known as Gaijin Entertainment) noted on the PlayStation Blog that this add-on will be free on Vita starting 24th February, so it advised folks to hold off buying it until then.
Unfortunately, Cross-Buy support will not extend towards the PS3 version "due to boring business-y reasons", according to developer Dant Rambo in a US PlayStation Blog comment.
Eurogamer contributor Simon Parkin praised Runner2 upon its initial launch. "Its true treasure is to be found in the marriage of rhythm and platforming - an inventive concoction shrouded in the guise of a plain auto-runner," he said in his Runner2 review. "Future Legend of Rhythm Alien may be a pre-emptively boastful title, but in its quiet, unassuming way, Gaijin Games has once again struck gold."