Runner3 sees the return of Commander Video
Back to the Future Legend of Rhythm Alien.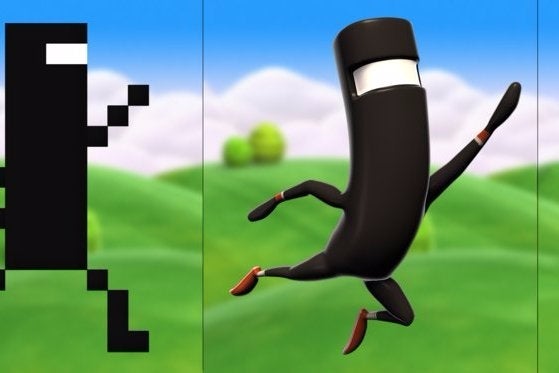 Runner3, the sequel to Bit.Trip Runner and the amazingly titled Bit.Trip Presents... Runner2: Future Legend of Rhythm Alien, is in development.
Developer Choice Provisions (previously known as Gaijin Games) has written a bit about the impending rhythm platformer on its dev blog. Part of its conceit is that it should have an adaptable difficulty that will make it enjoyable to both hardcore and casual fans alike.
"Too often, games focus on rewarding hardcore players and perpetuating the idea that if you play on easy, you're somehow less of a gamer. What if games don't bring you as much joy if they're ultra-challenging? Maybe that doesn't make you 'less'. Maybe that just makes you 'you'", wrote Choice Provisions co-founder Alex Neuse.
"So in Runner3, we're focusing on bringing our notions of difficulty and what makes a game rewarding front and center. The focus in Runner3 is on giving the player a joyous experience. In fact, one of our development pillars for the game is: 'Runner3 needs to be a joyous experience in every moment--both in the game, and during its creation.'
"If you like being challenged relentlessly, will you get that? Yes. (It is us, after all.) But if you prefer being able to experience the entire game without being ultra-challenged, you'll be able to do that as well--without penalty. We have some very interesting tricks up our sleeve as to how we're going to accomplish this, and we'll be revealing them here over the course of development."

We were largely fans of the previous Runner titles. Eurogamer contributor Simon Parkin said of its last entry "Future Legend of Rhythm Alien may be a pre-emptively boastful title, but in its quiet, unassuming way, Gaijin Games has once again struck gold" upon recommending it in his Runner2 review.