Runner2 sprints to Vita next week
Costs €6.99.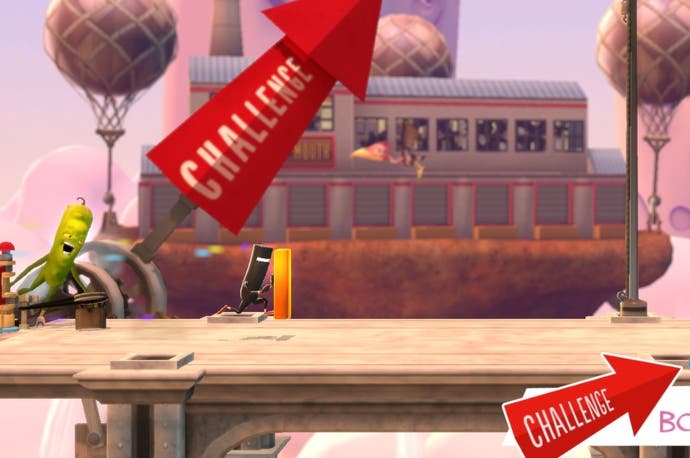 Gaijin Games is porting its charming retro auto-runner, Runner2: Future Legend of Rhythm Alien, to Vita on 18th December in Europe and the 17th December in North America.
While the core game will go for €6.99 / $9.99, the Good Friends Pack DLC - which adds such characters as Rez from Psychonauts, Quote from Cave Story, and Spelunky Guy from Spelunky - will be available at launch for an extra €1.99 / $2.99. Additionally, North Americans PS Plus members can pick up the game and DLC for 20 per cent off at launch, a deal that sadly doesn't extend to Europe. Oh darn!
Our goal with the Vita version of Runner2 was to achieve complete parity with the PC and console versions," said Gaijin Games in its announcement. "Being the awesome (if we may say so) developers that we are, we're confident that we've accomplished this. You can expect the same amount of content, the same beautiful graphics, and the same creepy Slenderman roaming the woods of the Supernature."
"Future Legend of Rhythm Alien may be a preemptively boastful title, but in its quiet, unassuming way, Gaijin Games has once again struck gold," wrote EG-contributor Simon Parkin in his glowing Runner2 review.