BioShock Infinite: Burial at Sea Ep2 includes more familiar faces
UPDATE: Behind the scenes video released. Spoilers!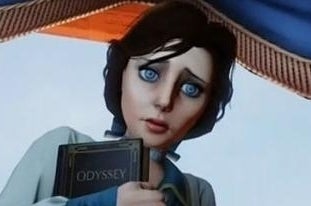 Spoilers below for BioShock, BioShock Infinite and Burial at Sea Episode 1.
UPDATE 7.24pm: BioShock developer Irrational Games has now publicly released the behind the scenes video that confirms several familiar characters will return for BioShock Infinte's final slice of DLC, Burial at Sea Episode 2.
The featurette includes many of the series' voice actors weighing in on the new add-on - including Infinite stars Troy Baker (Booker DeWitt) and Courtnee Draper (Elizabeth), who both hint at big developments for both of their characters.
There are new comments too from BioShock creator Ken Levine, who teases that the DLC's end will bring a sense of closure to the series that no players will not have felt before. Intriguing...
Watch the video in full below.
ORIGINAL STORY 3.15pm: Two more returning characters have been confirmed for the concluding chapter of BioShock Infinite's Burial at Sea DLC.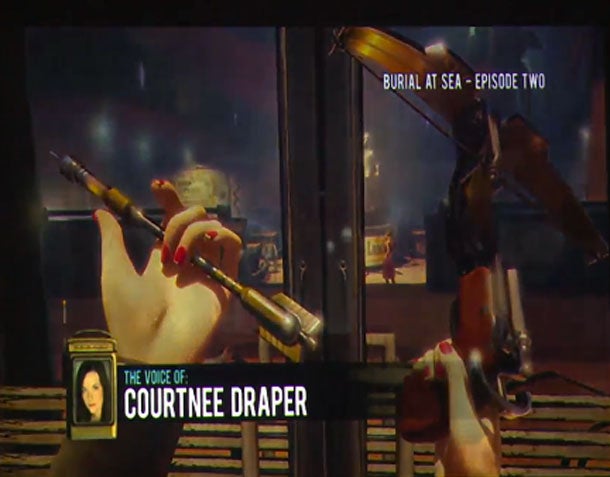 Rapture head honcho Andrew Ryan and Columbia's rebel leader Daisy Fitzroy are both set to appear, developer Irrational Games has revealed (thanks, GameInformer).
The characters were confirmed in a video shown last night at the 3rd Annual New York Videogame Critics Circle Awards that included new interviews with the DLC's voice actors.
Once again, Ryan will be portrayed by veteran actor Armin Shimerman (Quark in Star Trek: DS9, Principal Snyder in Buffy).
Ryan and Fitzroy join a large list of BioShock and BioShock Infinite favourites revising their roles to round out Burial at Sea, which will entwine the plotlines of both BioShock and BioShock Infinite.
Footage of Episode 2's opening moments released last month showed Infinite protagonists Booker and Elizabeth meeting major BioShock character Atlas - aka Frank Fontaine. And it sounds like yet more characters will also be included:
"In Burial at Sea: Episode 2, we are delivering a story that involves nearly every major character from the original BioShock and BioShock Infinite," series creator Ken Levine teased last week. "It is a story that will give gamers a new perspective on the BioShock universe and conclude the story of BioShock Infinite and Burial at Sea."
In an interview discussing Burial at Sea's plot and the first episode's twist ending, Levine told Eurogamer that this final chapter would provide gamers with "closure".
"Booker and Elizabeth's struggles that they go through... the notion of finality and closure get very challenging in these stories because of their infinite nature..." Levine hinted. "I'll say this. I think you'll get a deep level of closure that you don't expect... To be incredibly vague!"
The DLC is due to launch for PC, PlayStation 3 and Xbox 360 on 25th March. Can't wait until then? Here are some top theories from the lovely folks at Outside Xbox to keep you busy.