BioShock 2 for Mac out January 2012
Thank you, kindly.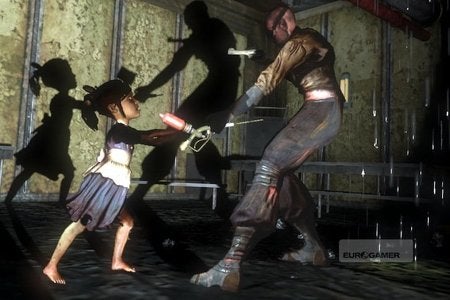 BioShock 2 launches on Mac in Janaury 2012 as a boxed game and a download - nearly two years after it launched on PC, PlayStation 3 and Xbox 360.
The Mac edition, courtesy of Mac specialist publisher Feral Interactive, includes a separate multiplayer game, The Fall of Rapture, set prior to BioShock. You play a mutated test subject for plasmid manufacturer Sinclair Solutions. Yummy.
BioShock 2 on Mac costs £24.95 in the UK, €29.95 in Europe and $34.95 in the US. Expect it to be sold online from the usual subjects, the Mac App Store and Feralinteractive.com.
The minimum system requirements are: 2.0 GHz Intel Mac with at least 4GB RAM; Mac OS X 10.6.8 or later, and 256MB of graphics memory.
The following graphics cards are not supported: ATI X1xxx series, ATI 2400, NVIDIA 9400, NVIDIA 7xxx series and Intel GMA series.
The following cards require require 4GB of system RAM: NVIDIA 320M and Intel HD 3000.