Big FIFA 20 patch is packed with bug fixes, Career Mode improvements and more
Dramatic late winner.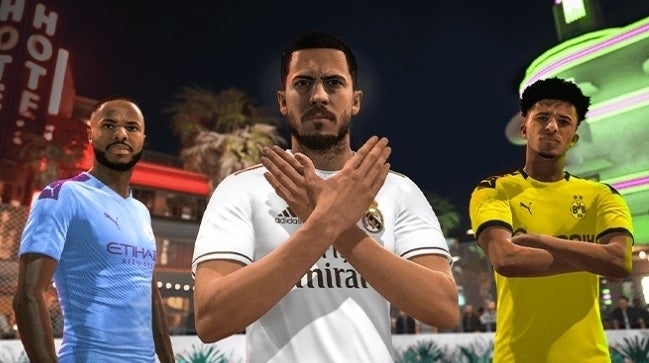 EA Sports has released a significant patch for FIFA 20 that makes much-needed improvements to the Career Mode, among other things.
Career Mode launched in a bit of a state - and the hashtag FixCareerMode found itself trending on Twitter.
EA Sports released a title update for the PC version of FIFA 20 today, with the PlayStation 4 and Xbox One patches coming out soon. The patch notes are over at EA's website, but it's worth picking out some highlights.
On Career Mode, the patch addresses the well-documented issue of opposing AI-controlled teams fielding weaker lineups in inappropriate situations. It also addresses game-breaking bugs, such as when the Champions League and the Europa League fail to take place during a season (it's worth noting this fix only impacts new save files - it doesn't impact existing saves).
Other Career Mode fixes focus on severe bug-squashing (and serve to highlight just how much of a state the mode launched in):
Managers were sometimes getting fired despite having very good records.
Various fixes to the questions being asked in press conferences.
The Carabao Cup was incorrectly going to extra time in the Semi-Finals instead of directly to penalty kicks.
Indicator that shows which team is controlled by the player was missing from some screens.
Corrected some issues with which teams were qualifying for various stages of the UEFA Champions League and UEFA Europa League.
Transfers that included both a transfer fee and a player exchange do not reflect the player exchange in the associated Transfer News.
There was no email notification of receiving Sell-On Clause revenue. (This was an issue with receiving the email only, the revenue was still being added to your team.)
The Transactions screen was not properly reflecting the amount that was paid out from a Sell-On Fee following the transfer of an applicable player.
Shortcut to Inbox was not correctly displaying on Press Conference days.
Recently signed youth players were requesting playtime too often.
Various issues related to News articles.
Various text issues impacting Liga 1.
The patch does not end there, though. Key changes are made to FIFA Ultimate Team, the Legendary AI is now harder, and the popular fitness glitch has been nuked. As for gameplay, improvements have been made to skill moves, animations and goalkeepers (yes!).
There are loads of bug fixes in this patch, which comes before FIFA 20 is a month old. Clearly, EA Sports is moving quickly to address concern.