Beyond Good & Evil HD gets disc-based release date
Xbox Live Arcade compilation also includes From Dust, Outland.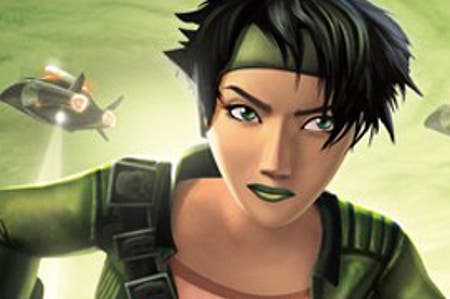 A disc-based version of Beyond Good & Evil HD will arrive on the high street for the first time next month, Ubisoft has announced.
Other excellent Xbox Live Arcade titles From Dust and Outland are also included in the collection, which is due for release on 21st September.
The release will be exclusive to Xbox 360, a Ubisoft product schedule confirmed today.
It's the first time that Ubisoft has publicly acknowledged the compilation, although Eurogamer first spotted a Play.com listing for the triple pack back in January.
Another sighting, this time on Amazon.com, was caught in June.
Beyond Good & Evil HD first launched on Xbox Live Arcade last summer. It smartens up the under-appreciated last-gen gem with HD graphics, online leaderboards and Achievements.
Eurogamer 9/10-scoring From Dust and 8/10-scoring Outland aren't bad, either.