Beyond Good & Evil 2 E3 no-show sets tongues wagging
Ubisoft says Michel Ancel still working on mystery projects.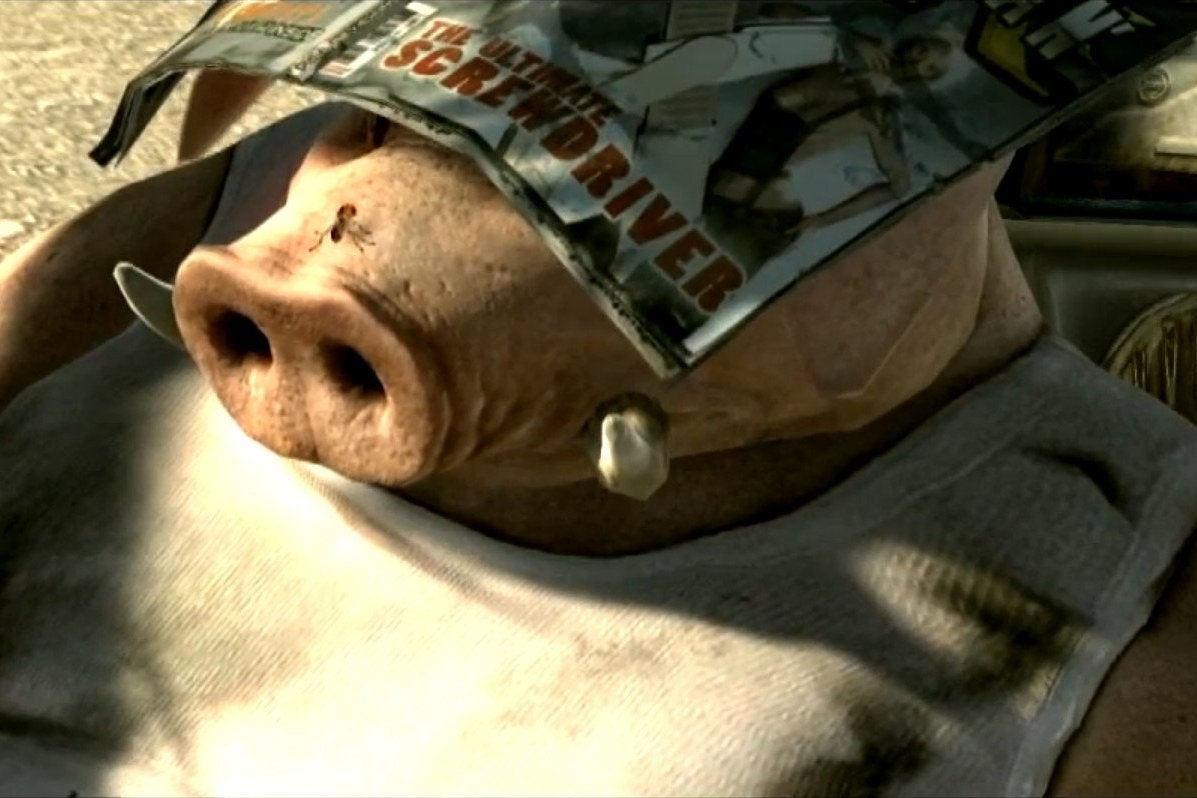 Beyond Good & Evil 2's E3 no-show sparked a flurry of reports into the status of celebrated designer Michel Ancel's role at publisher Ubisoft last night.
In July last year Ancel, creator of Rayman and Beyond Good & Evil, announced he had started his own studio called Wild Sheep, a new Montpellier-based indie outfit consisting of 13 staffers.
At the time, Ubisoft insisted Ancel would remain at Ubisoft.
"We are fortunate to have some of the industry's finest talents, including Michel Ancel, working with us at our studio," said managing director of Ubisoft's Annecy, Paris and Montpellier studios, Xavier Poix in a statement to Eurogamer.
"In addition to spending some of his time on this new venture, Michel is leading the creative development of select projects at Ubisoft Montpellier, including an extremely ambitious new title that is very close to his and the team's heart."
That last sentence was considered a tantalising tease by fans of Beyond Good & Evil, since its sequel has been in limbo ever since a teaser trailer surfaced in 2008.
Shortly afterwards, Ubisoft confirmed to Eurogamer that Ancel was in fact working on a Beyond Good & Evil sequel. Here's the exact statement the publisher offered on the matter:
Later in 2014, during Gamescom, Ancel revealed a new PlayStation 4 game called Wild. This is not Ancel's next project at Ubisoft, but rather the debut effort of Wild Sheep. We haven't seen or heard much of Wild since.
Now, during E3 2015, Ancel and the matter of Beyond Good & Evil 2 have resurfaced after IGN published - then pulled - a report suggesting he had left the project.
The report, whose URL includes the phrase "Beyond Good & Evil 2 Director Leaves Project", was based on comments by Ubisoft senior VP of sales and marketing Tony Key, who reportedly said the following when asked whether Ancel was working on the game:
"So he's [Ancel] a busy guy right now. But no... He's got things going on and I can't really comment on his bandwidth. I know he's very busy. We still work with him on things."
That left readers wondering whether Beyond Good & Evil 2 had been abandoned - and triggered a follow-up statement from Ubisoft confirming Ancel is still working with the company. But Ubisoft stopped short of name-checking Beyond Good & Evil this time.
Here's the statement, given to Eurogamer last night:
IGN has yet to comment.
So, we're left with fresh questions over Beyond Good & Evil 2. Back in 2013, Ancel outlined his vision for the game in an interview with Eurogamer, saying it would massively expand the scope of the original game and stretch across multiple cities and planets.
Ancel has said the vision for Beyond Good & Evil 2 he had back in 2008 was too big to be realised at the time, and he needed the next-generation of consoles - the PlayStation 4 and Xbox One - to be announced before work could resume.
Fingers crossed it has.