Bend it as Beckham in PES 2018
Golden balls.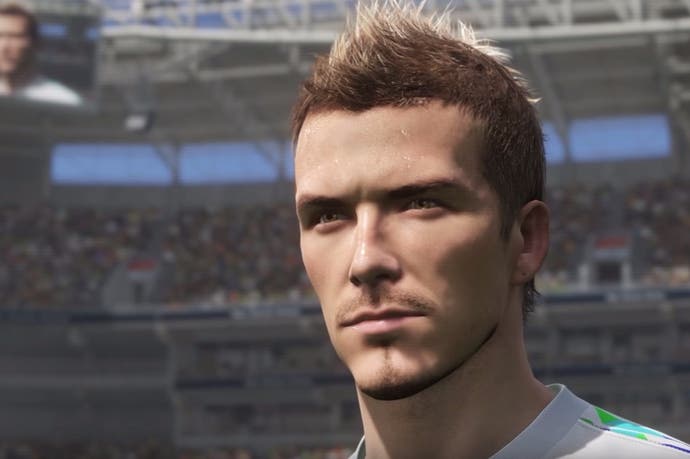 Now this is more like it, Konami. After the disappointing Fulham PES partnership announcement and the bizarre Usain Bolt pre-order bonus reveal, the Japanese company has pulled out the big gun: David Beckham.
Konami's signed the England legend to a long-term, exclusive deal, which means he's now a PES Legend Ambassador.
In-game, Golden Balls turns up as a PES 2018 Legend (Diego Maradona's another). Following the launch of the game on 14th September, several versions of Beckham from key points in his career will be featured in the myClub mode across different campaigns.
A total of five eras are represented, including Beckham's formative years in England, his time in Spain at Real Madrid, his time at Italian Club AC Milan and then in the US for LA Galaxy. There's also an era representing his international career playing for England. There's no mention of Beckham's stint in France playing for PSG, though.
The video below shows Konami's done a decent job of recreating Beckham's signature free kick style. His face looks lovely, too.
Here's a quote from the man himself:
"It's a great honour to join the roster of legends that work with Konami as PES Ambassadors.
"I look forward to seeing my career represented in this fantastic game, and working with such a talented team of people who obviously love football as much as I do."