Battlefield 5's open beta gets a proper September start date
Available on PS4, Xbox One, and PC.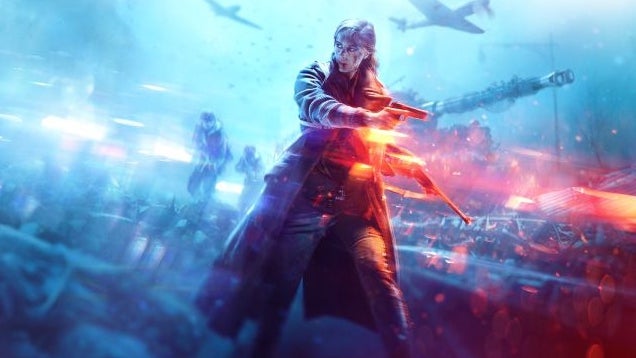 DICE has announced that Battlefield 5's open beta will commence on September 4th, for PS4, Xbox One, and PC.
More specifically, as revealed in a new blog post, the Battlefield 5 beta begins on September 4th in its "early access" guise, and will be accessible to anyone that's pre-ordered the game on any platform, as well as to Origin Access Premier, Origin Access Basic, and EA Access subscribers.
Then, from September 6th, the beta will be made available to all players on Xbox One, PlayStation 4, or PC (via Origin). DICE isn't yet saying how long the open beta will last, other than a vague "limited time", but does note that anyone planning to get involved can pre-load the beta client from 9am BST on September 3rd.
According to DICE, the open beta will offer access to Battlefield 5's recently revealed Rotterdam map in the 64-player Conquest mode, and to the Norway-themed Arctic Fjord map - which will be playable in both Conquest and Grand Operations modes.
Two "days" of Grand Operations (a "modular narrative experience inspired by historical events", says DICE) will be available during the open beta. Days are represented by a round of play, with player actions directly impacting the next round - and the open beta's Grand Operations taster will feature the Arctic Fjord map in both Airborne and Breakthrough modes.
Wrapping things up for now, the open beta will also include a five-part Tides of War chapter. Tides of War is described as an "ever-evolving journey through WW2" and will feature a new narrative every few months. All players that complete the open beta Tides of War chapter will earn an exclusive in-game Dog Tag, available in the final game.
Battlefield 5 comes to PlayStation 4, Xbox One, and PC on October 11th.