Battlefield 4 stats will carry over to next gen consoles
War never changes.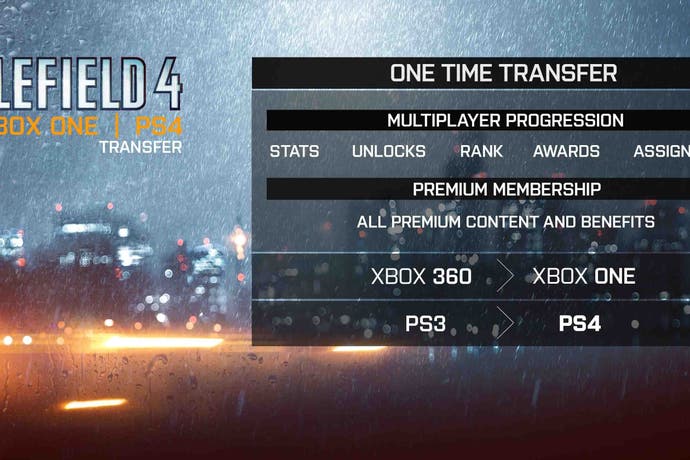 Progress made ranking a character in Battlefield 4 on Xbox 360 and PS3 will carry over onto Xbox One and PS4, publisher EA has announced.
"All the time and effort you spend building up your Battlefield 4 stats will carry over when you upgrade from the Xbox 360 to Xbox One and from the PlayStation 3 to PlayStation 4," the publisher stated in the announcement. "That way, on 29th October, you can get in the game without any worries that you will have to start ranking up all over again when the next generation consoles launch. We got your back."
The publisher also announced that developer DICE will offer a Premium membership for Battlefield 4, just as it did with Battlefield 3. This will allow devoted fans to access themed digital expansion packs, new weekly content and further personalisation options. This Premium membership will also shift between console generations.
Activision will likewise allow character progression to transfer from this generation of cycles to the next in its latest Battlefield rival, Call of Duty: Ghosts.