Battlefield 2042 PC and console cross-play detailed
Cross-progression and "cross-commerce" also confirmed.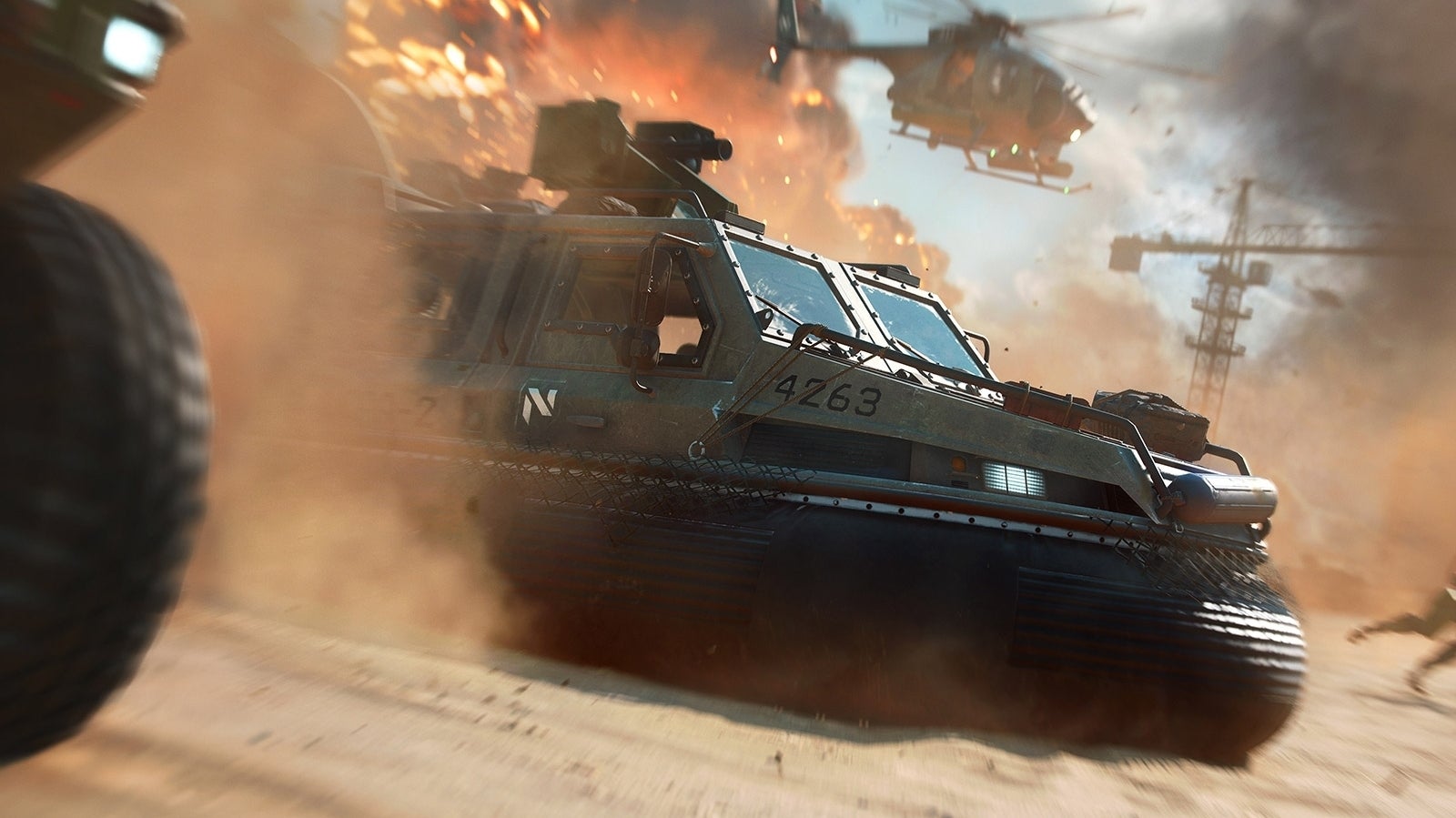 Battlefield 2042 will feature cross-play between PC and console players, with some limitations and opt-outs.
PC, PlayStation 5 and Xbox Series X/S owners will all be able to play together, with the option to opt-out of mixing PC and console groups if you so choose.
Separately, PS4 and Xbox One console players can also play together, but separate from other platforms. This makes sense, considering last-gen platforms feature 64 instead of 128-player matches.
Otherwise, the experience on PS4 and Xbox One should be fairly identical to the one found on current-gen consoles, EA said in a new EA Answers blog post, including dynamic weather events and environmental hazards. But the playable area on maps will be different - to cater for half as many people running around on older consoles.
Battlefield 2042 will feature cross-progression across all platforms, as well as "cross-commerce" - meaning your purchases on PlayStation would also be accessible on PC or Xbox, for example.
The game's technical playtest will now be held "later this summer" to incorporate testing for cross-play being included.
There's a lot more detail in the EA Answers post if you want to hear about the game's skyscrapers, maps and penguins.
Speaking of maps, EA teased we'd see more kinds of these in the company's upcoming EA Play event on 22nd July, when Ripple Effect (formerly DICE LA) will show what it has been working on.