Axiom Verge 2 delayed again, now expected in latter half of 2021
Plus, original's making-of documentary now free.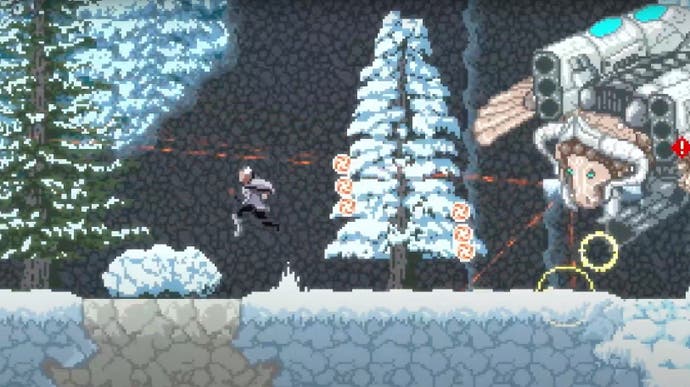 Axiom Verge 2, the sequel to developer Thomas Happ's acclaimed retro-styled Metroid-a-like, is delayed again, and is now expected to launch in the latter half of this year.
Happ had initially planned to launch Axiom Verge 2 on PC and Switch at some point in 2020, but ultimately opted to postpone release into the first half of this year for a variety of reasons. That window was later narrowed to "spring", but the developer has now announced an additional delay, pushing the game's release back to "Q3" 2021 - indicating it'll likely arrive between the start of July and the end of September.
"I could go into a long spiel about why it's taking longer than I originally forecast," Happ wrote in a post on his blog, "but I don't want to get too bogged down into technical details. Suffice it to say that the game will be better for the additional time, and I won't have to burn myself out crunching to hit a date that I set for myself."
By way of an apology for Axiom Verge 2's latest delay, Happ has made 2 Player Productions' 26-minute-long behind-the-scenes Axiom Verge documentary permanently free on Steam and it'll be available on the Epic Games Store soon. IGN has a streaming YouTube version too.
Axiom Verge 2 - which was already four years in the making when it was announced in 2019 - promises to build on its predecessor's acclaimed foundation, introducing new characters, enemies, powers, and an entirely new world.