Wonderful retro Metroid-a-like Axiom Verge is getting a sequel next year
Coming to Switch and "additional platforms".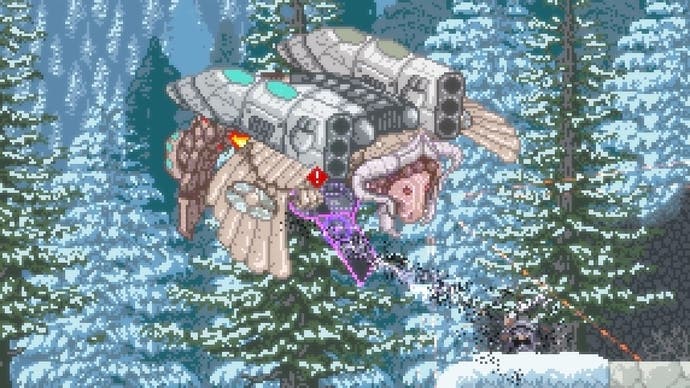 Axiom Verge, developer Thomas Happ's excellent retro-styled Metroid-a-like, is getting a sequel, and it's coming to Switch next year.
The original Axiom Verge launched in 2015 to much acclaim, thanks to its elegant blend of familiar nostalgia-tweaking Metroid staples and enough of its own surprises - including some wonderfully inventive power-ups and a genuinely intriguing story - to stand on its own.
Axiom Verge 2, which has apparently been in the works for four years now, enables players to "discover the origins of the Axiom Verge universe", and brings new characters, new foes, new powers (including enemy hacking and remote drones), and a whole new world.
"Hiding in a cargo lift in Antarctica is what appears to be an ancient, alternate Earth, complete with mountains, lakes, deserts, and the ruins of a civilisation," reveals Axiom Verge 2's newly launched website in a bout of scene-setting, "But you get the feeling that something else is lurking just past the fringes of reality, waiting to pull you in.
"Meet Indra, the mysterious billionaire behind the worldwide Globe 3 conglomerate. What is this world she's found? Who are the voices that seem to be calling to her?"
Based on the brief announcement trailer above, players can expect more Metroid-inspired action, albeit with a visual style that's richer and more detailed than that of the first game.
Axiom Verge 2 is currently scheduled to arrive on Switch next autumn, and Happ says to "stay tuned to learn about additional platforms".