Awesomenauts Assemble! lands on PS4 next month
Who'd have Thor it.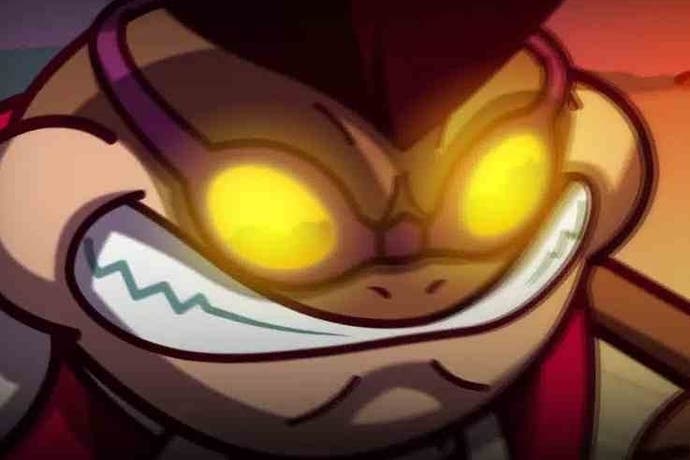 2D side-scrolling MOBA Awesomenauts Assemble! will arrive for PlayStation 4 on 5th March, developer Ronimo has announced.
It'll cost €9.99 in Europe (UK pricing is still to be confirmed) and $9.99 in North America, where it will launch a day earlier.
Swords & Soldiers developer Ronimo revealed the news in a new blog post on behalf of the team at Abstraction Games, which is handling the PS4 version (and before that did a fine job bringing Hotline Miami to the PS3 and Vita).
"Releasing Awesomenauts Assemble! on Playstation 4 feels like we're bringing the Awesomenauts home," Ronimo wrote. "We originally created Awesomenauts as a console experience, so what better place to release it than the PlayStation 4? It's the only MOBA you can play together with your buddies on a couch!"
The PS4 version includes seven new characters, plus extra skins and a new map.
Take a look at it in action below.