Awesomenauts release date announced
Frantic arena battler from Swords & Soldiers dev out soon.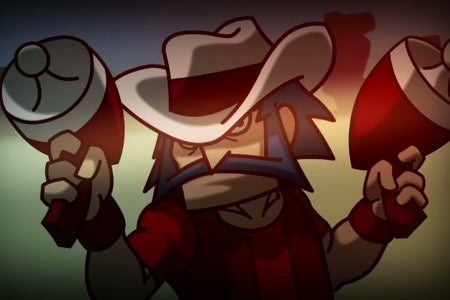 Multiplayer-focussed arena beat 'em up Awesomenauts launches for PlayStation Network and Xbox Live Arcade on 2nd May, developer Ronimo Games has announced.
You'll battle out against opponents in teams of three, either online of via local split-screen. The trailer below should offer some idea of exactly what it's all about.
A price tag has not yet been confirmed.
Dutch developer Ronimo has some pedigree - its side-scrolling RTS Swords & Soldiers won a sturdy 8/10 from Eurogamer in 2009, and its founders were responsible for the initial concept behind fun THQ platformer De Blob.