Avalanche gives Just Cause 2 multiplayer mod its blessing
"Too early" to talk about Just Cause 3.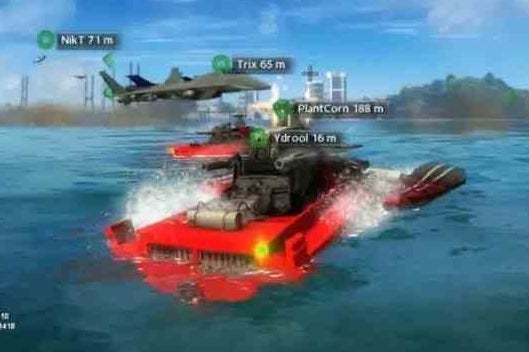 Just Cause 2 developer Avalanche Studios has given the multiplayer mod set to launch officially on Steam this month its blessing.
The mod, due out on 16th December on Valve's digital platform, enables hundreds of players to join forces in Just Cause 2's previously single-player only open world tropical island.
JC2-MP sparked interest last year when eye-catching videos showing 600-player multiplayer were released.
"At first we couldn't believe it was real," Avalanche boss Christofer Sundberg told Eurogamer in an interview this week.
"It was a very positive surprise for us. When the community takes such an interest in your game, it's a very solid stamp of approval.
"We reached out to the guys quite early and obviously gave them our blessing. The JC2-MP team has done a fantastic job. They are a super-talented group of game developers that I'd love to work closer with them in the future, despite the physical distance between us."
Sundberg said Avalanche did try to create a multiplayer component for Just Cause 2, which released in 2010, but it fell through.
"Of course we did," Sundberg revealed, "but for budget and timing reasons those plans fell through. Personally, I've never been of the opinion that Rico as a character was well suited for multiplayer, but the world certainly is."
Avalanche is working on a Mad Max game for publisher Warner, due out 2014, but rumours are swirling it's also working on Just Cause 3.
This week the Just Cause 3 rumour was rekindled when Avalanche published a promotional video, below, showing the team in a rain forest in Costa Rica researching "complex environments for future games".
Avalanche dismissed talk of Just Cause 3, insisting the video was designed simply to showcase how the studio works. Indeed some of the skies captured during the trip will make it into Mad Max.
Just Cause 3 seems inevitable, but will multiplayer make it into the game this time?
"The multiplayer mod has been really inspiring to us," Sundberg said. "We have been discussing what we'd like to do with the Just Cause IP in the future, but it's too early to talk about it just yet."