Assassin's Creed Origins will soon let you change your beard and hairstyle
UPDATE: (Soul)patch detailed.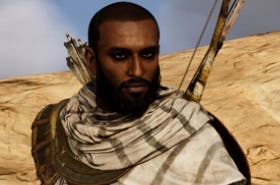 UPDATE 16/11/17: Assassin's Creed Origins' next patch, numbered 1.05, has been detailed - and yes, it includes the beard and hair toggle fans have been waiting for.
The update will launch today on PS4, 20th November for Xbox One and "soon" for PC.
Among the other changes, patch 1.05 will also make certain enemies tougher on Hard mode: "Enemies of a lower level than the playable character are now more challenging in Hard Mode", Ubisoft explained in the update's lengthy patch notes.
Now, barber and haircut DLC, please?
---
ORIGINAL STORY 7/11/17: Assassin's Creed Origins will soon let you officially toggle between different styles for Bayek's beard and hair, after fans found an option to do so hidden in the game's console versions.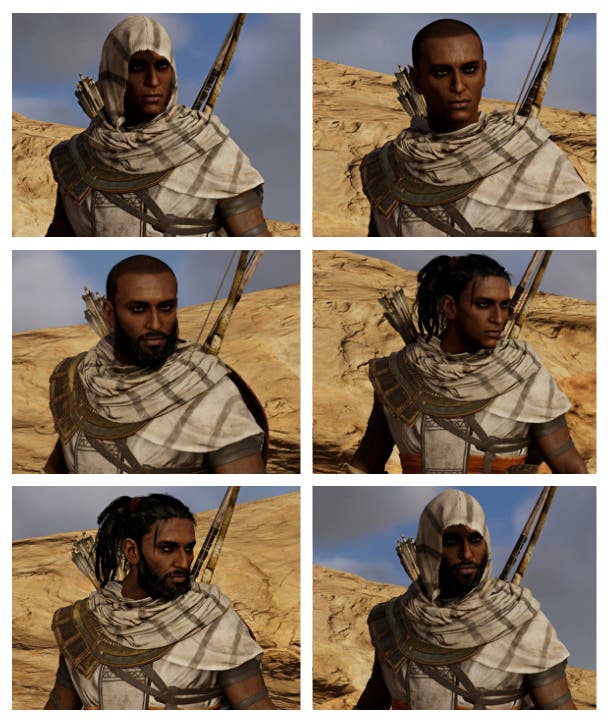 The follicular feature will arrive in a forthcoming update, developer Ubisoft revealed.
It's good news for fans who prefer Bayek's early-game appearance (scruffy) over his main look (shaved) seen throughout the rest of the game.
Ubisoft confirmed the feature in a thread on its official forums, sparked by the discovery by fans that you could already do this, sort of.
On console, at least, you can sneakily toggle between Bayek's bearded and basic looks by pressing L2 and Y/Triangle on Xbox/PlayStation to change beard style, or R2 and Y/Triangle to change hair when on the menu's Gear screen.
This workaround is unofficial - your option is not saved when you next boot up the game, or when respawning after death. It appears to be a feature left over from the game's debugging phase, and was discovered by players by accident.
It has, however, now been acknowledged by Origins' director Ashraf Ismail:
So there we go. PC players, you shouldn't have long to go to become bearded once again.
Image credit: USGamer