Assassin's Creed Origins patch lands tomorrow, adds new quest and map regions
Sinai all before?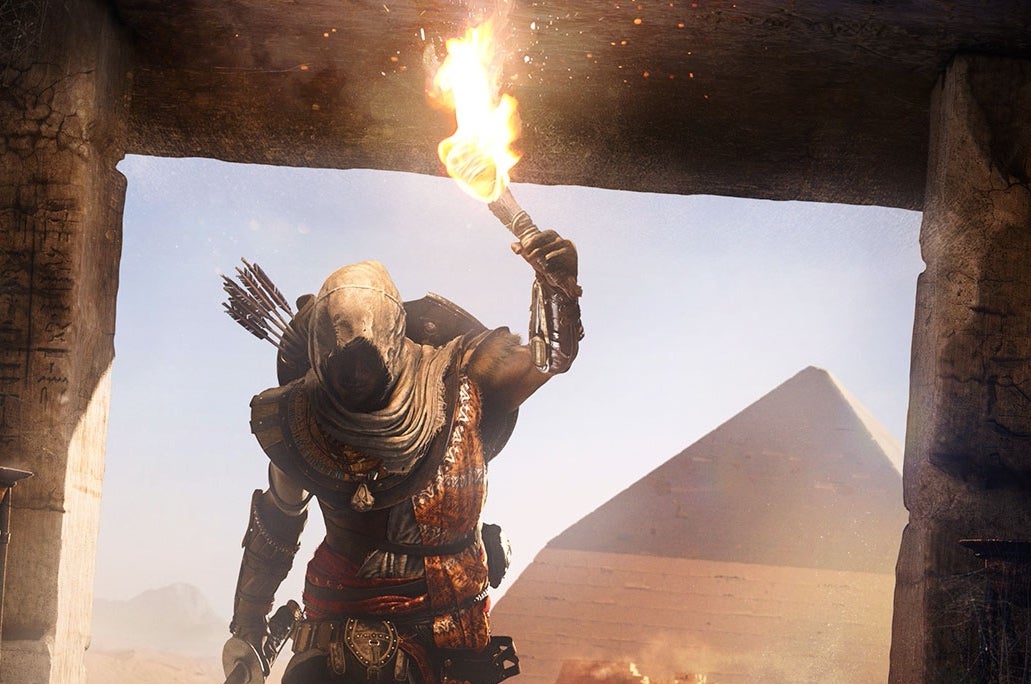 Assassin's Creed Origins will get its big January patch tomorrow, which will pave the way for its upcoming expansion The Hidden Ones.
Xbox One and PlayStation 4 owners get a 3GB download. On Uplay the game weighs in at 2.6GB. On Steam, it's 1.2GB.
The Hidden Ones, Ubisoft's upcoming Roman-centric expansion, is set a decade after Origins' finale in two new regions: Sinai and the Valley of the Kings.
You'll see both new regions on the game's map after applying tomorrow's patch, although presumably you'll need to own the expansion to go exploring.
Or not? There's a new introductory quest for The Hidden Ones, Incoming Threat, which will be free for all play. Might that offer a taste of the new areas?
Hundreds of other changes are included in the update, as detailed on Ubisoft's blog. Highlights I spotted: Hippodrome races will be made easier, Heka chests will now feature all the recent cosmetic pack items, and you'll be able to toggle the visibility of inventory items on the Gear menu.