As Legacy of Kain: Soul Reaver turns 20, let's remember why it was brilliant
Suck it in.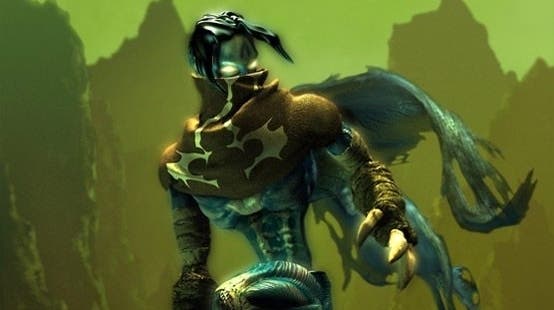 Legacy of Kain: Soul Reaver turned 20 years old on the 16th August 2019.
Crystal Dynamics' influential PSone, PC and, later, Dreamcast classic was one of the best single-player adventure games on Sony's console, and is credited with influencing the genre and its subsequent standouts, such as Uncharted.
Legacy of Kain: Soul Reaver was praised for its story, characters, world design, evocative atmosphere and the mechanic of shifting between two world states, which at the time was hugely impressive.
Legacy of Kain: Soul Reaver was directed and written by Amy Hennig, who took to Twitter to say it "holds a very special place in my heart". Hennig, of course, would go on to play a key role in the Uncharted series at Naughty Dog.
Back in 2012, Hennig talked Soul Reaver secrets in a post on the PlayStation blog. Initially, Hennig revealed, Soul Reaver wasn't supposed to be a sequel to Blood Omen: Legacy of Kain, rather a new IP called Shifter that was loosely inspired by Paradise lost.
"The protagonist was essentially a fallen angel of death, a reaper of souls hunted by his former brethren, and now driven to expose and destroy the false god they all served," Hennig said.
The Shifter concept was "the genesis" of Soul Reaver. "... the core ideas were all there. The hero was an undead creature, able to shift between the spectral and material realms, and glide on the tattered remains of his wing-like coattails. We conceived the spirit realm as a twisted, expressionistic version of the physical world. The hero was bent on revenge after being betrayed and cast down by his creator - like Raziel, he was a dark savior figure, chosen to restore balance to a blighted, dystopian world.
"When we were asked to adapt this concept into a sequel to Blood Omen, our challenge was to take all these ideas and merge them creatively into the Legacy of Kain mythos."
Hennig and the development team pared back on some secondary features during the making of Soul Reaver, including a plan to include shape-shifting as well as plane-shifting. The biggest challenge, "hands-down", was getting the data-streaming working to allow the game to have a seamless, interconnected world with no load events.
"I think we were one of the first developers to tackle this problem (along with Naughty Dog, on Crash Bandicoot)," Hennig said.
"It proved to be way more difficult than we had initially anticipated - if I recall, we were still struggling to get the textures to dynamically pack correctly, just a couple months before release. We ultimately got it working by the skin of our teeth, but I wonder if we would've embarked on such an ambitious plan if we'd known how difficult it was going to be!"
As you'd expect, implementing the real-time morph between the two environments - that is, figuring out how to store two sets of data for the spectral and material realms - was also a challenge.
But the "ultimate challenge", Hennig said, was schedule and scope - a common challenge in video game development.
"Conceived as an open-world, Zelda-esque 3D adventure game, Soul Reaver was incredibly ambitious," Hennig said.
"Crystal Dynamics' Gex engine gave us a leg-up on the 3D technology, but in essence we were writing a game engine from scratch, while developing a new IP. These days, a developer wouldn't think of attempting such a thing in less than three years (minimum), but Eidos wanted the game in less than two. In the end, we shipped Soul Reaver in under 2.5 years, but not without some unfortunate 11th-hour cuts which still pain me today. The scope of the game was definitely too ambitious, but if we had shipped the game that fall, instead of that summer, I think we could have reduced the scope of the game more elegantly."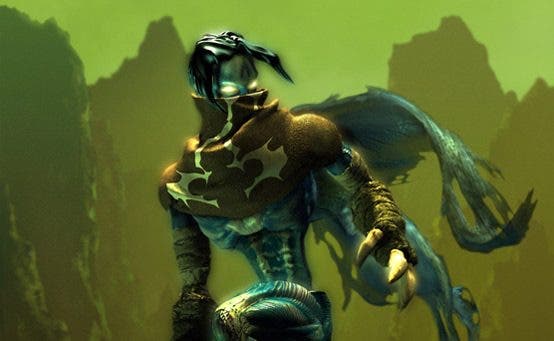 To hit the August 1999 release date, the developers had to cut the last few levels of the game, and end on a cliffhanger to set up Soul Reaver 2.
"Originally, Raziel was going to hunt down and destroy all of his former brothers as well as Kain - and then, using his newly-acquired abilities, he would've activated the long-dormant pipes of the Silenced Cathedral to wipe out the remaining vampires of Nosgoth with a sonic blast," Hennig said.
"Only then would he realise he'd been the Elder God's pawn all along, that the purging of the vampires had devastating consequences, and that the only way to set things right would be to use Moebius' time-streaming device to go back in time and alter history (in the sequel).
"So the story would have arrived at a similar place, just by a different route. In the end, as much as I hated its bluntness, Soul Reaver's 'To Be Continued' ending probably turned out to be a blessing in disguise, because I think it opened up more interesting story options for the sequels."
And sequels came. Soul Reaver 2 launched on PS2 and PC in October 2001, Blood Omen 2, which was directed by Dead Space co-creator Glen Schofield, came out just a year later in 2002 as a sequel to the first game in the series, before Hennig returned to direct 2003's Legacy of Kain: Defiance.
Since then, Legacy of Kain has remained dormant. The ill-fated Nosgoth, a free-to-play multiplayer action game developed by Rocket League maker Psyonix, didn't make it out of open beta. Legacy of Kain: Dead Sun was a more traditional Legacy of Kain game, developed by Climax Studios for Square Enix Europe, but it was cancelled in 2012 after three years of work. (For the inside story on Legacy of Kain: Dead Sun's demise, check out our in-depth report.)
So, 20 years after Legacy of Kain: Soul Reaver came out, it remains for many fans the best game in the series. And with no new Legacy of Kain in sight, perhaps it'll stay that way for years to come.