Zelda/Platinum bundle details released
Cheap!
Nintendo has spread some more light on the Zelda/Platinum GameCube bundle, which we found out about last week.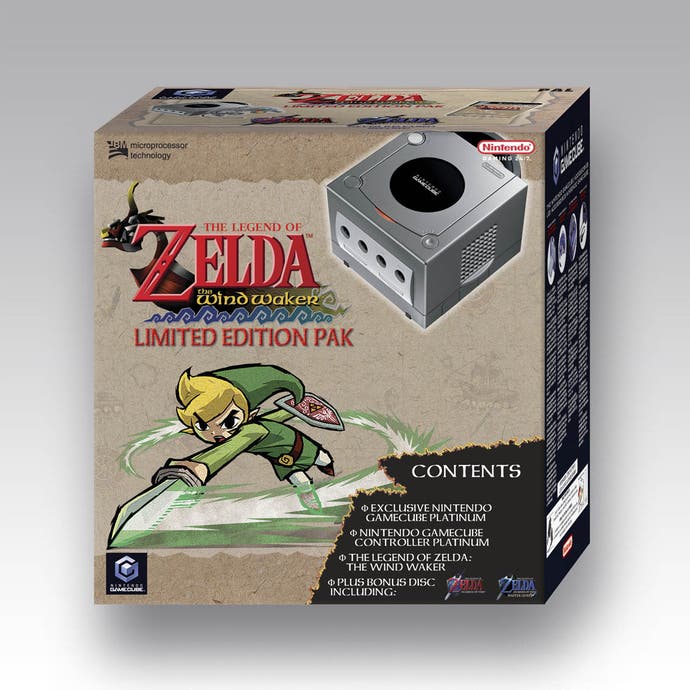 In announcing the bundle today (and officially releasing the previously leaked packshot shown to the right), Nintendo confirmed it would be out on May 3rd to celebrate the Cube's first anniversary in Europe. It should retail for €199 or thereabouts according to the platform holder - not bad for the Platinum Cube!
As expected, the limited edition pak will include a Platinum GameCube (and matching controller), a copy of The Legend of Zelda: The Wind Waker and of course the bonus disks comprising Ocarina of Time and The Master Quest.
We won't bore you with the rest of Nintendo's self-congratulatory musings, but it's interesting to hear that Zelda has now amassed sales of more than 36 million units since it began life on the NES.