Aroooo! Check out our Call of Duty live streams
We're playing Ghosts online on PS3 from 3pm and Xbox 360 from 5pm GMT.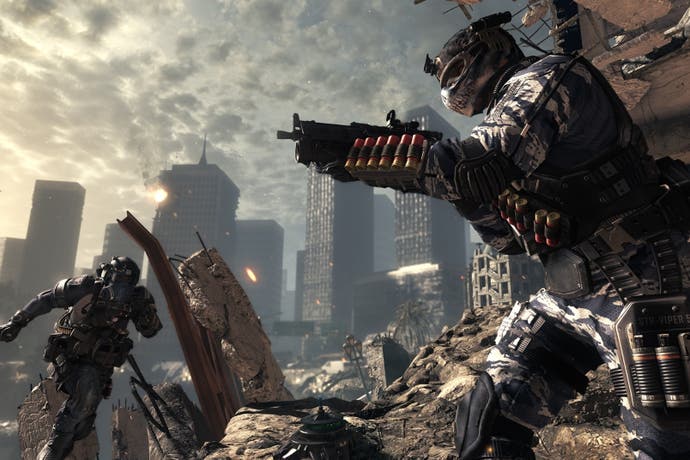 The current-generation Call of Duty: Ghosts went on sale across the world today and our YouTube Editor Ian Higton spent the morning acquainting himself with it. If you're interested in seeing how Infinity Ward has done this year, be sure to join him online for a pair of multiplayer streams this afternoon, starting with PS3 at 3pm GMT, followed by Xbox 360 at 5pm. You should also be able to jump into games with him if you're online at the same time - not that we're suggesting you've bunked off work.
Call of Duty: Ghosts is also heading to next-gen systems once those launch, and it was those versions that Dan Whitehead spent most of his time with assembling our Call of Duty: Ghosts review. We'll be running streams of those and a host of other next-gen titles as soon as we can.