Arms' new character is slowly coming into focus
Sweet, sweet thing.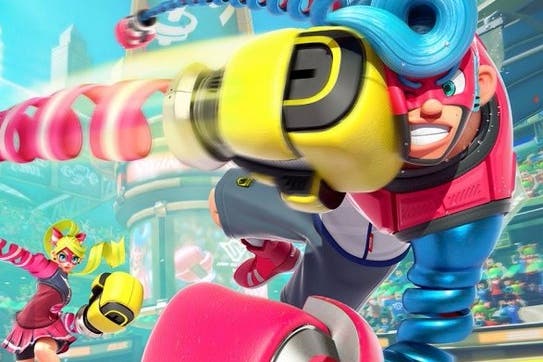 Arms' first proper new character looks set to arrive to Nintendo's Switch fighting game shortly, and the official Twitter has offered us our first - very brief - glimpse.
The new fighter looks to be confectionary-based, and fans are already dubbing them 'Sweet'. A new stage was shown off, with Arms' announcer Biff seen relaxing in a fairytale land stuffed full of sweets.
A brief, distorted video then showed the character in action, with what looks like a clown with large pantaloons sporting nunchucks. Video games!
Arms is expected to get a healthy roster of additional fighters as free updates. Max Brass, who previously acted as a boss in the game's Grand Prix mode, became playable last month, while a training mode was added last week.
When's the new character set to arrive? There's no official word on timing, but given previous form it looks likely it'll be before the week is out.
You can read a bit more about Arms' development, as well as what the future holds, in our interview with producer Kosuke Yabuki.