Arms character colours: How to change colour schemes, plus a list of every alternate appearance for each fighter
View all 40 character options in action, from blonde Twintelle to a purple Helix.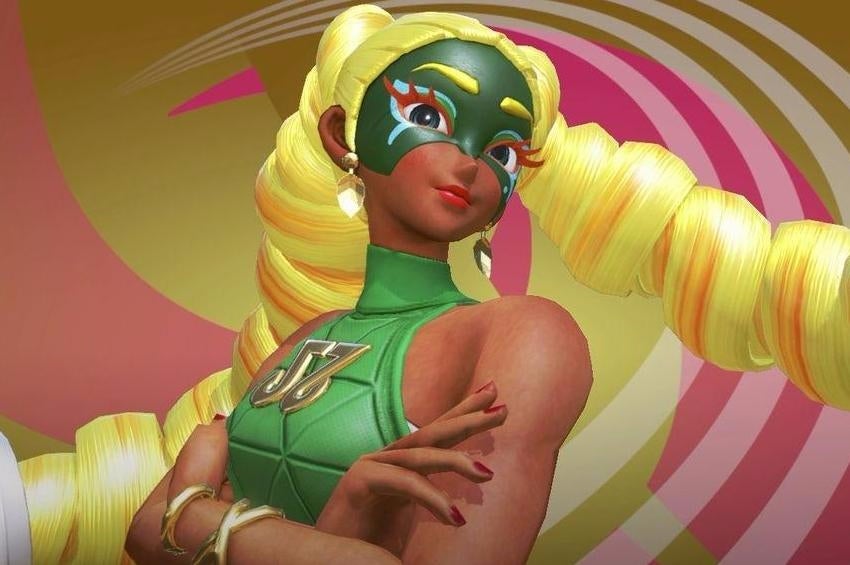 Arms takes aim at other fighters with a vibrant and eclectic cast of characters that have already taken the internet by storm.
As well as able to customise their load-outs - which we explain in further detail in our Arms unlockables guide - you can also change the colour scheme of each Arms character.
Each has four options available, and can be selected in any mode from the outset - though the game isn't explicit in telling you how.
How to change character colour in Arms
On the character select screen, click in the left stick (known as the L3 button on PlayStation and Xbox), then move it in one of four directions - up, down, left and right - then the A button to accept.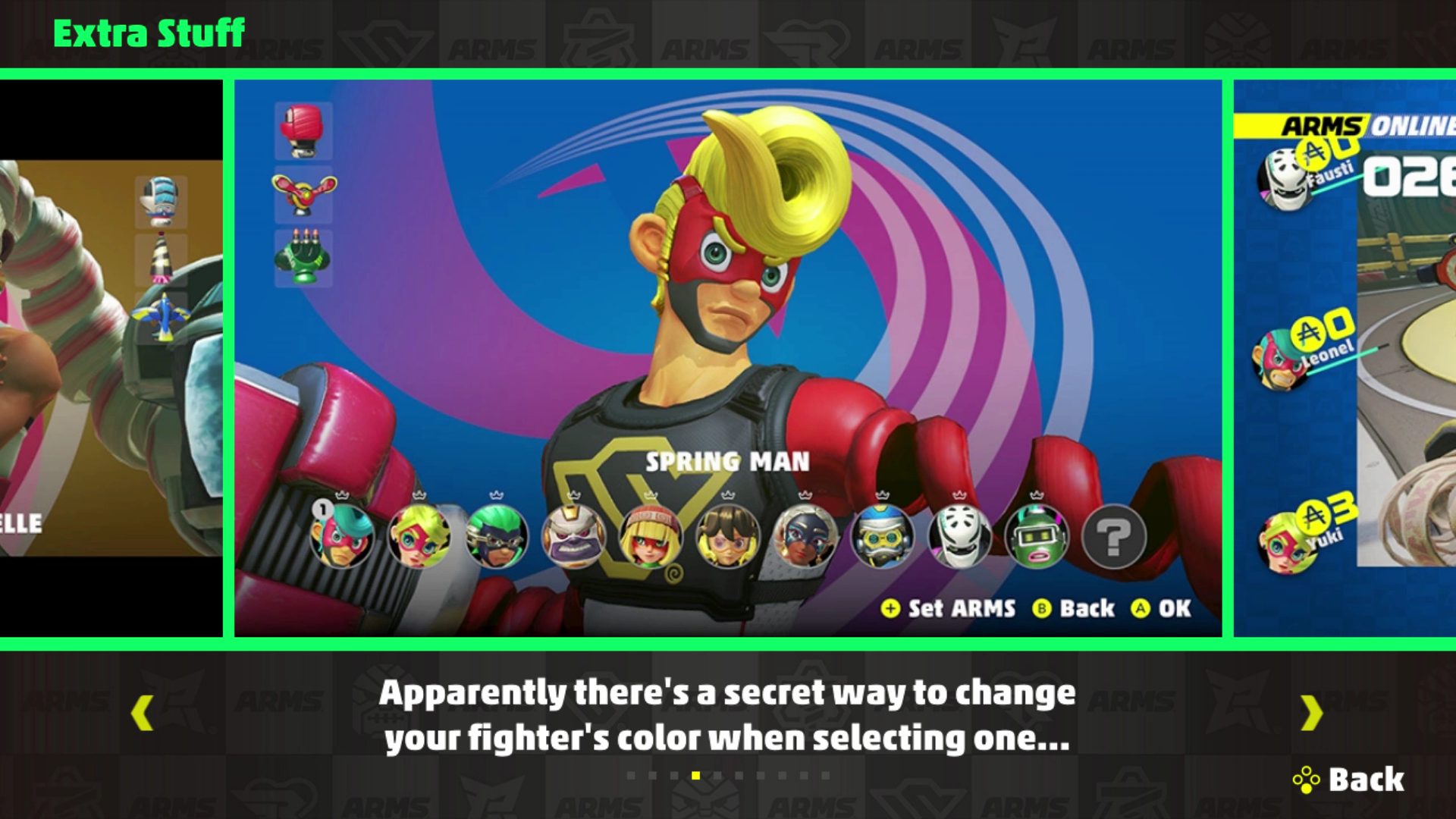 The character colour will then change, allowing you to see your selection before accepting and entering the game mode. (Alternatively, you can use the below list to make your choice ahead of time.)
Note that you must continue holding down the stick after clicking when you move in any of the directions, otherwise you'll simply change character.
Additionally, one of the four directions - up - is the same as the default colour scheme.
Arms alternate colour scheme list
Below is a list of every colour scheme in Arms, and the direction you need to press to select them.
Spring Man
Up (default):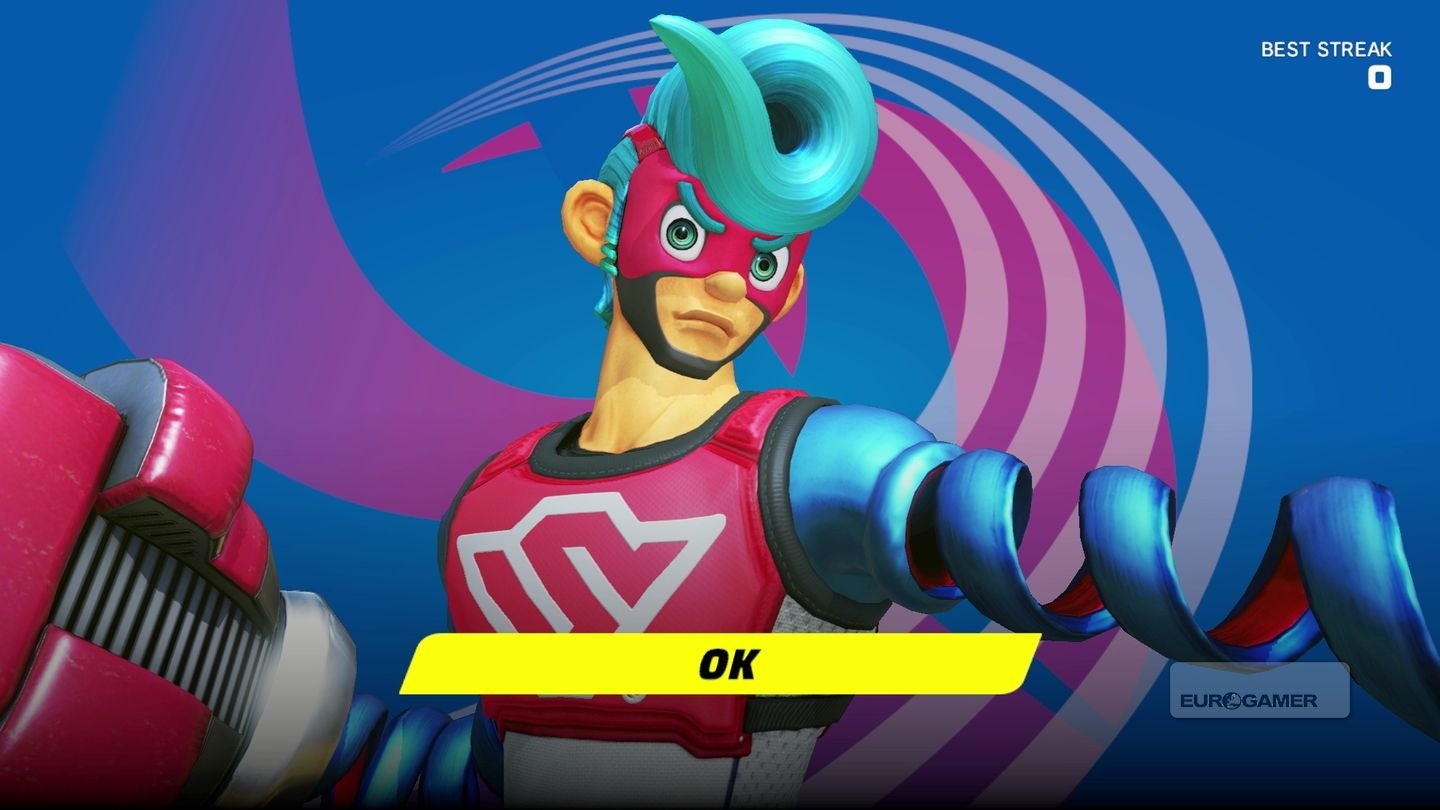 Left: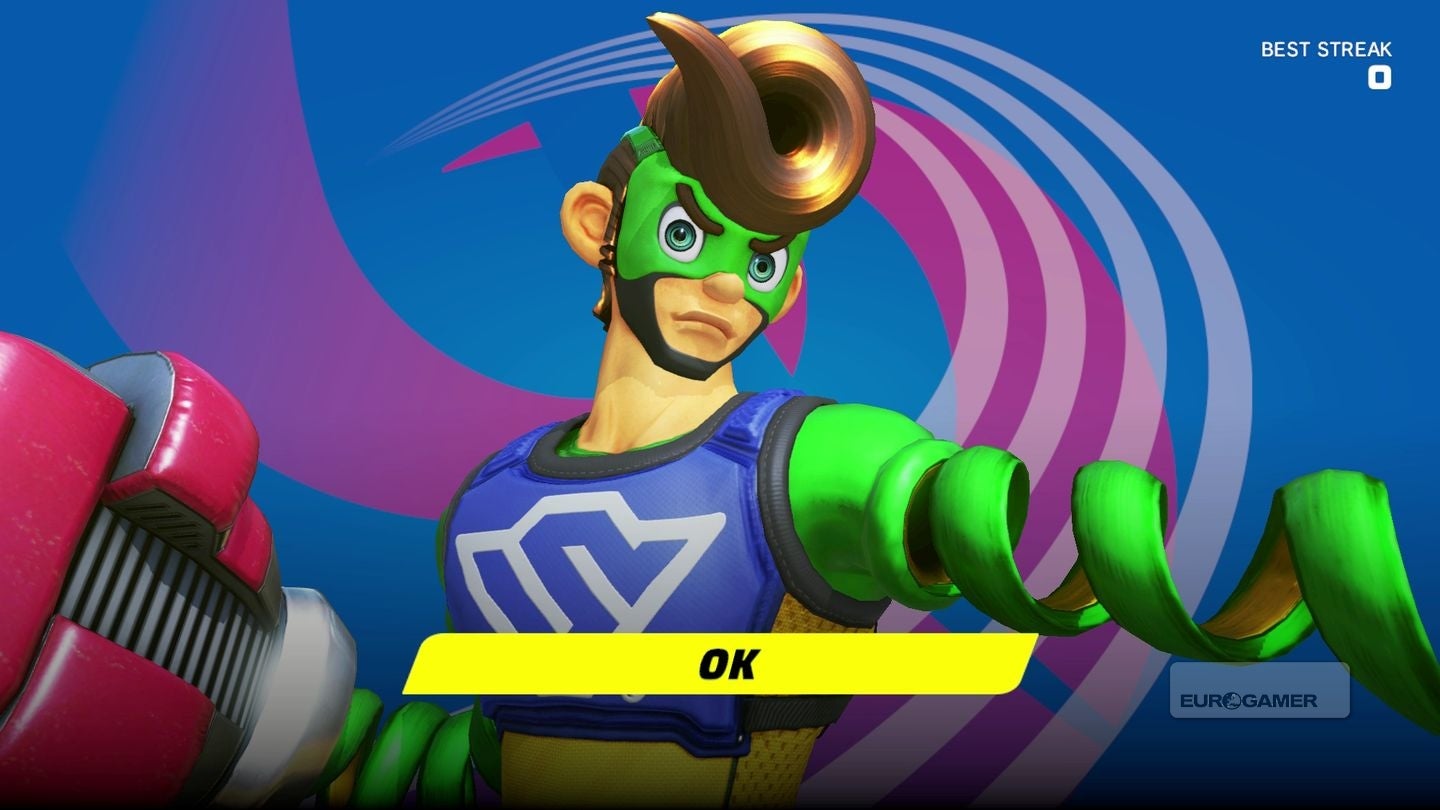 Down: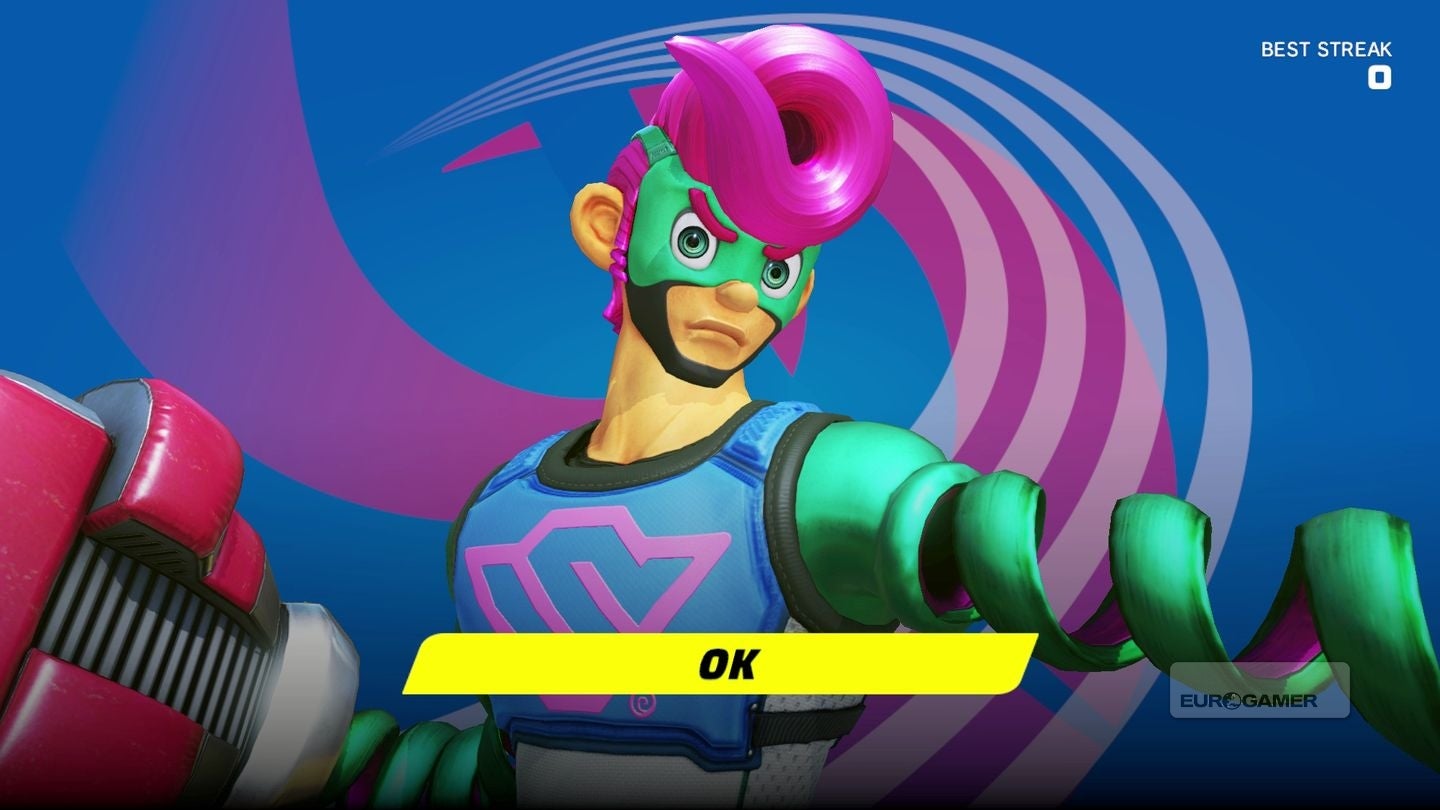 Right: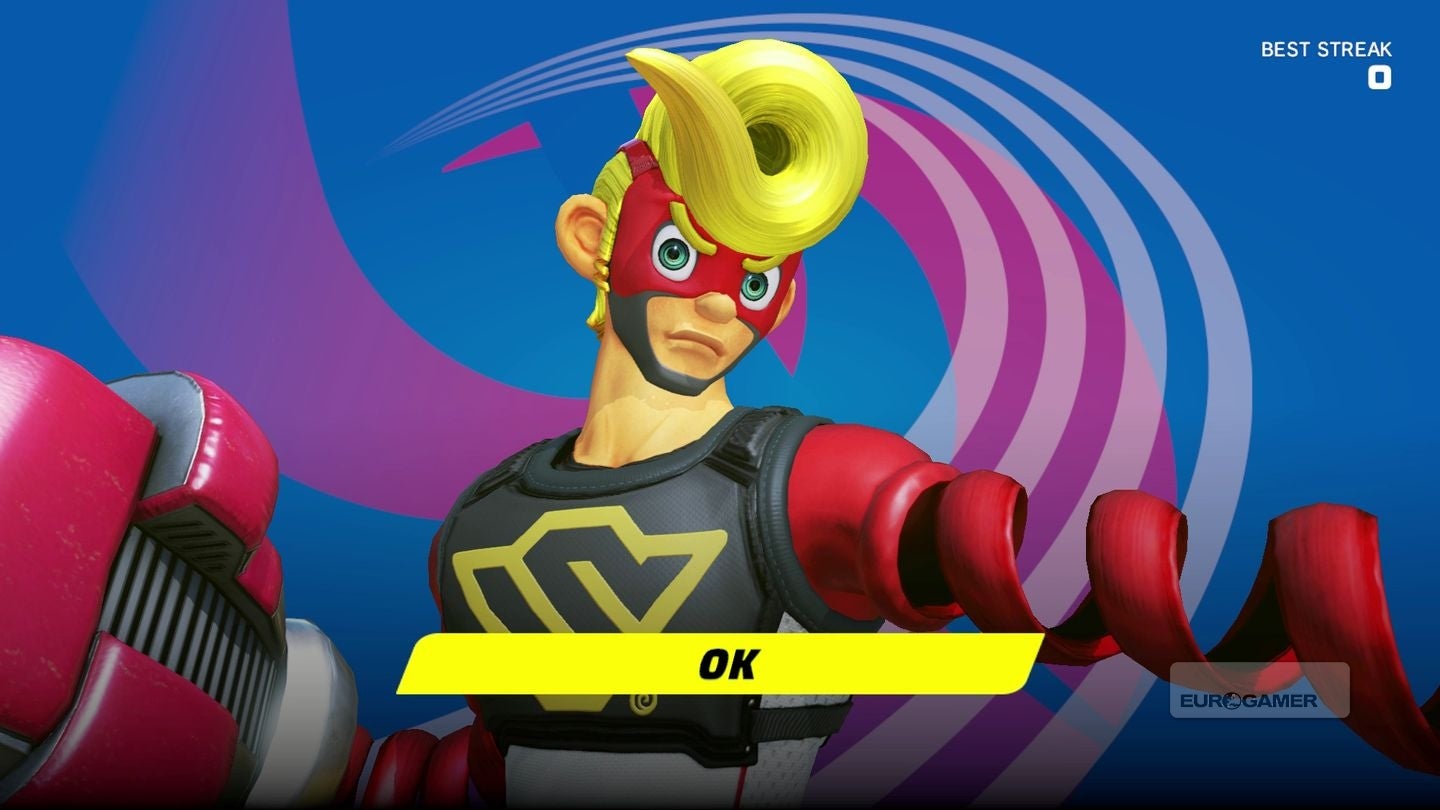 Ribbon Girl
Up (default):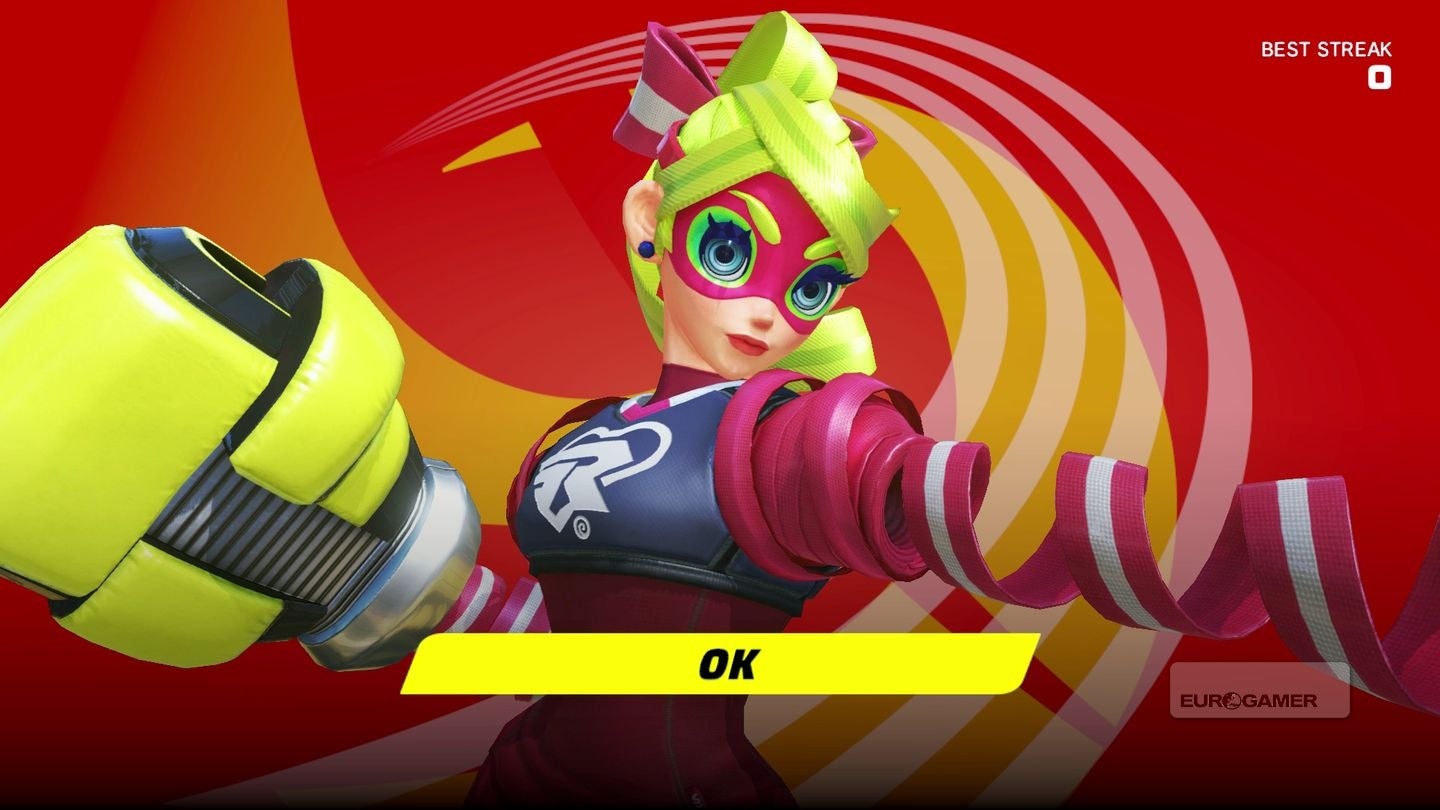 Left: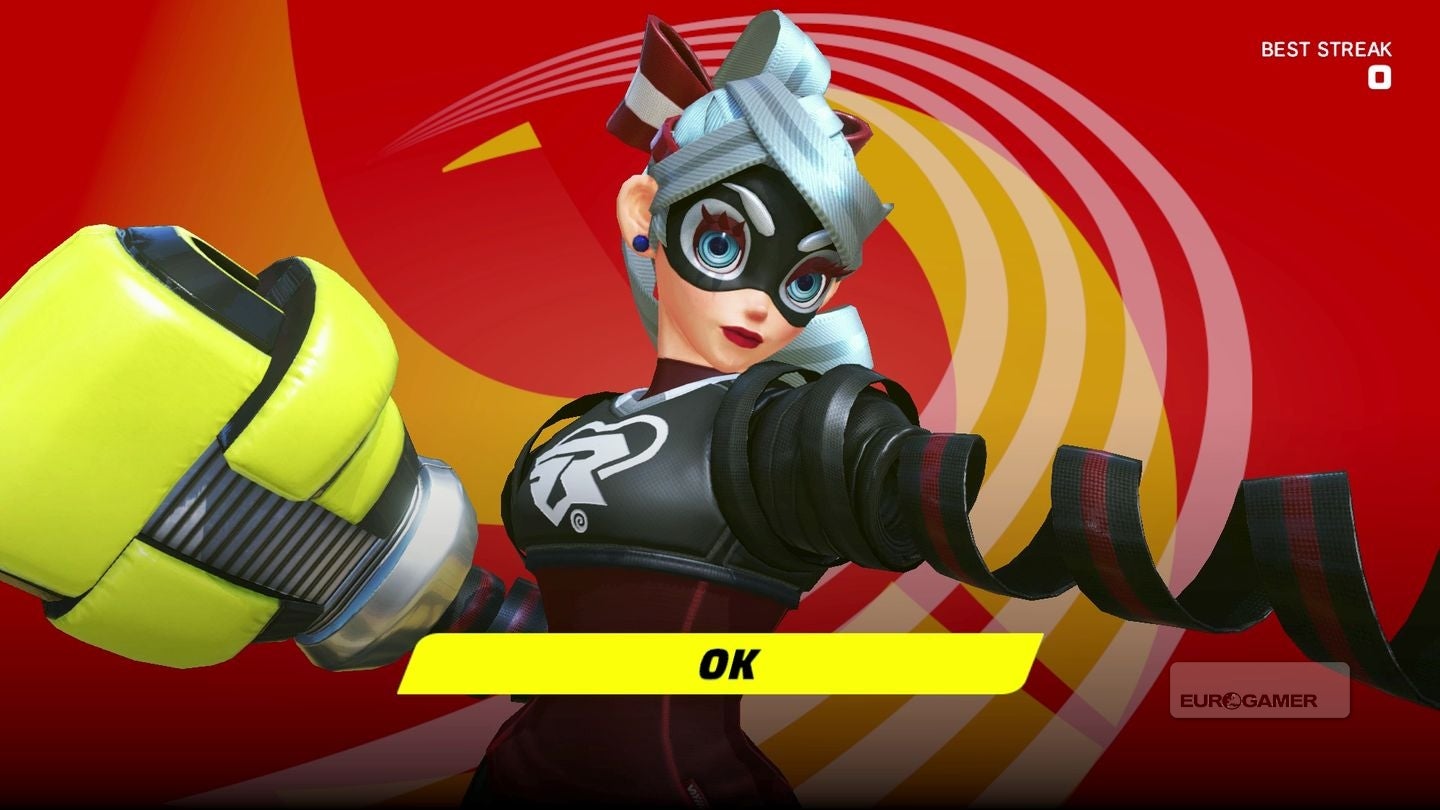 Down: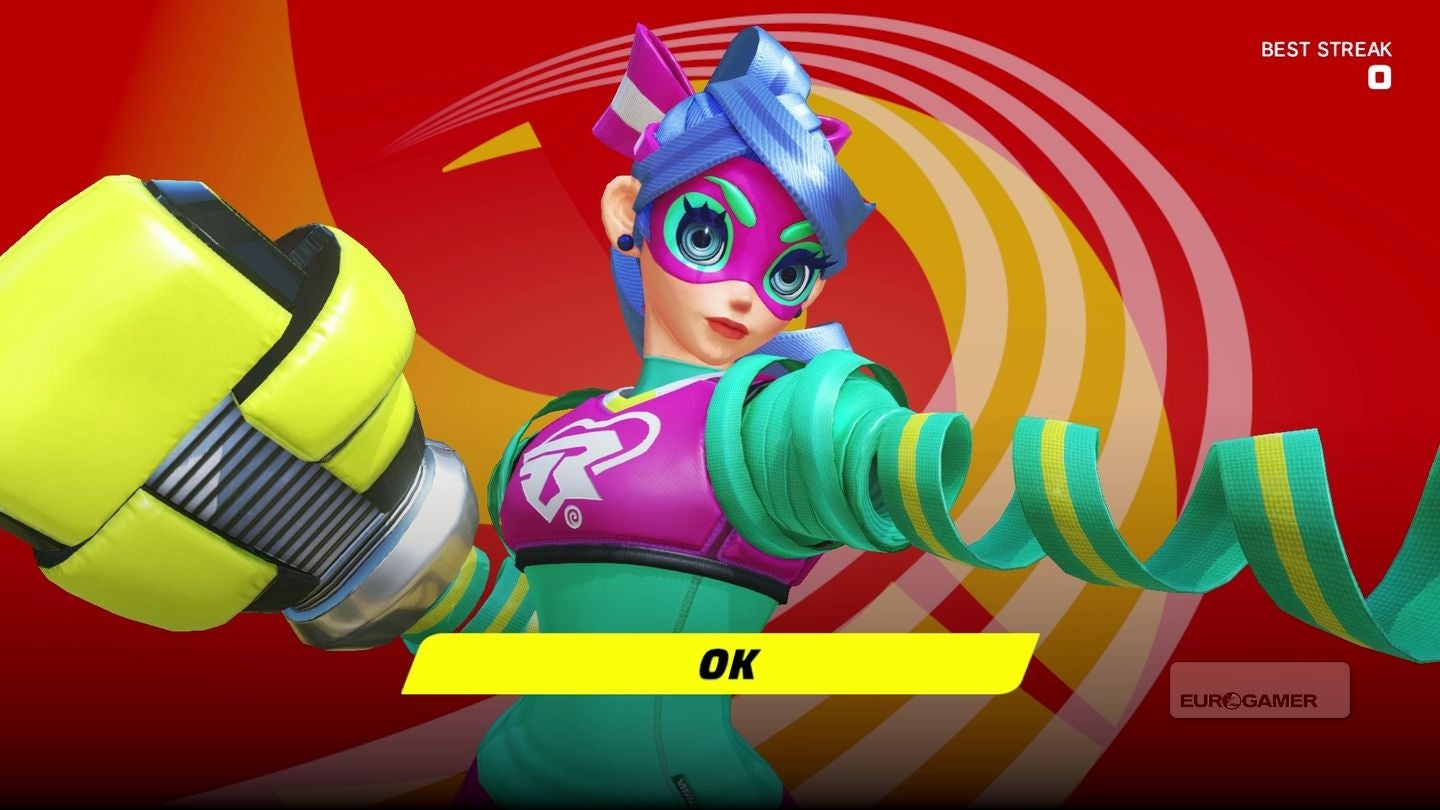 Right: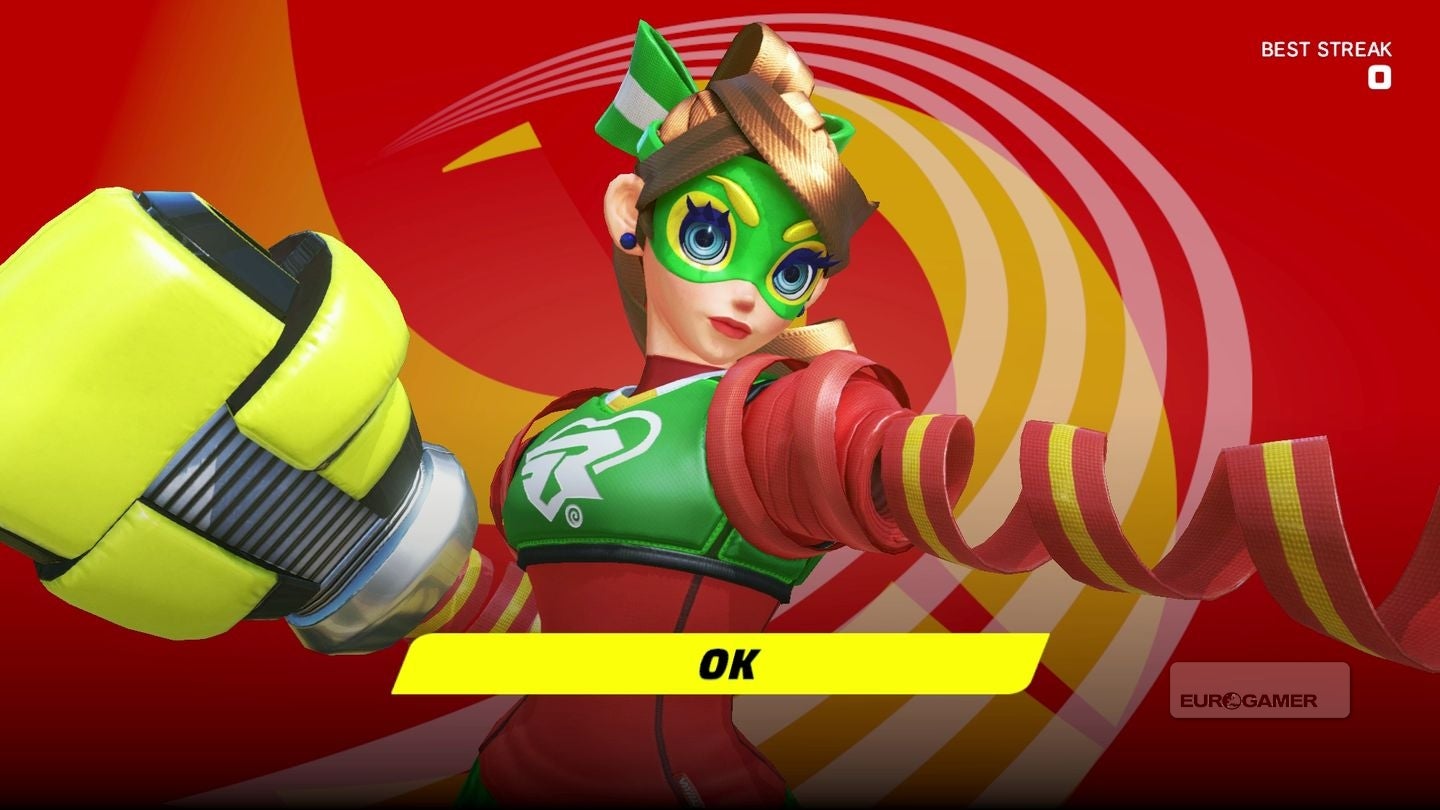 Ninjara
Up (default):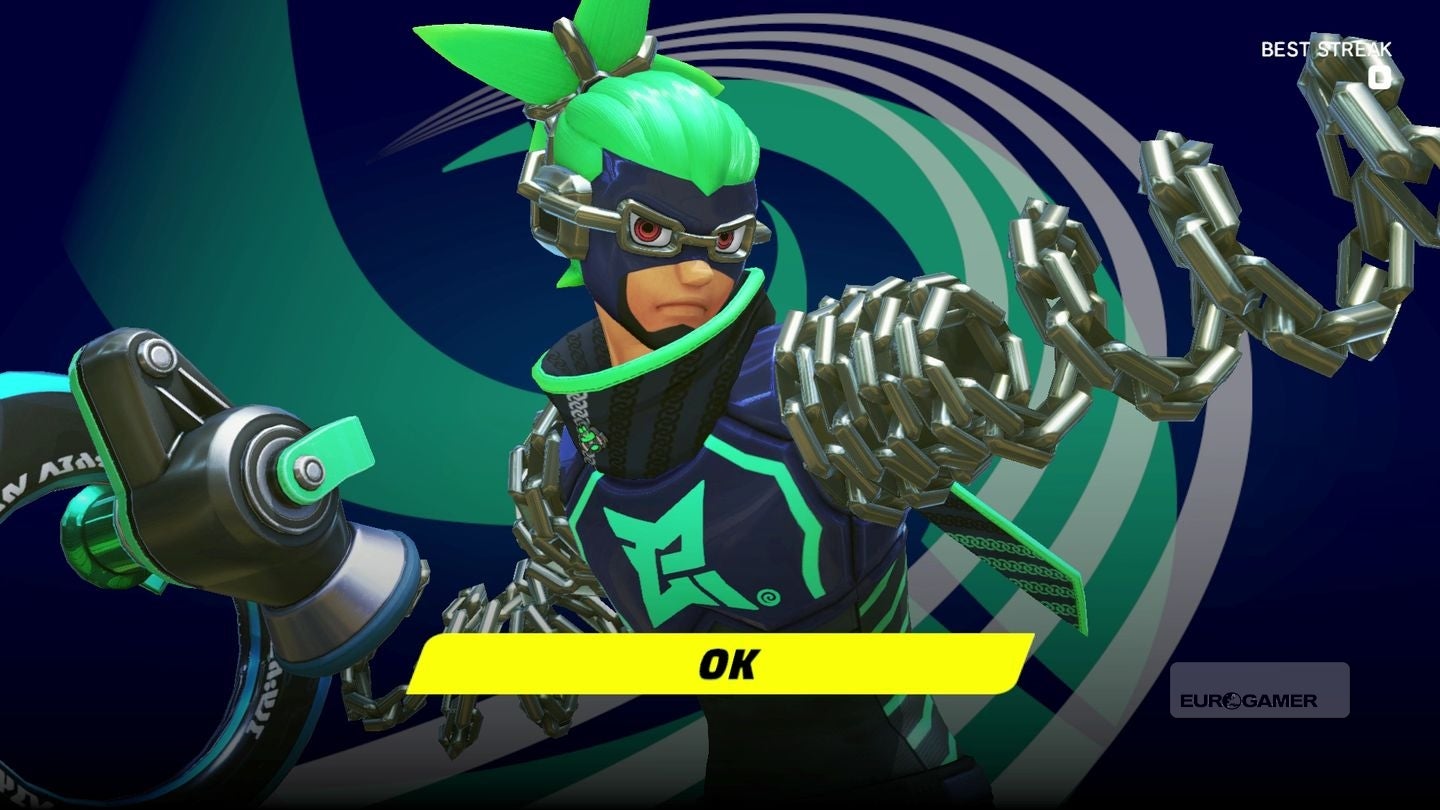 Left: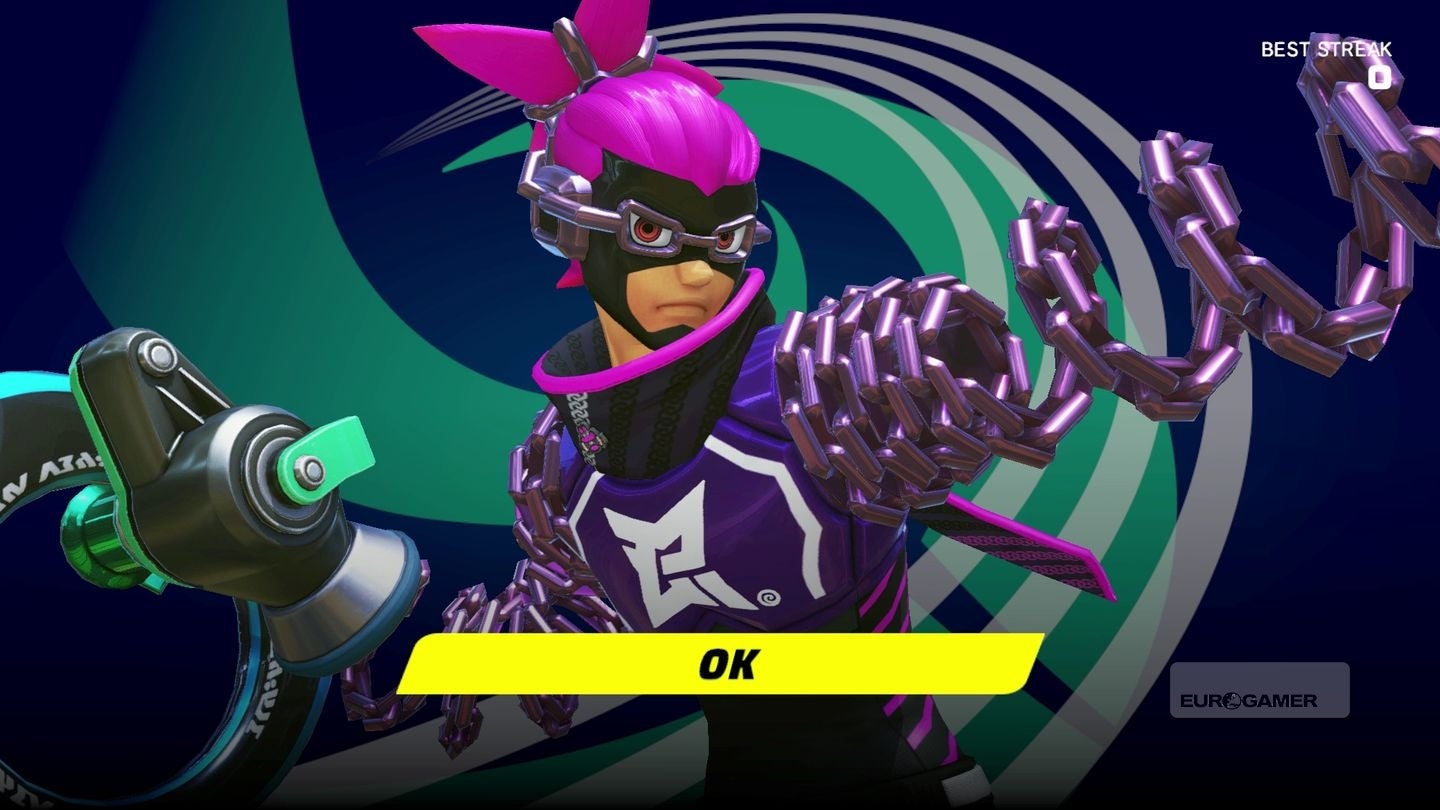 Down: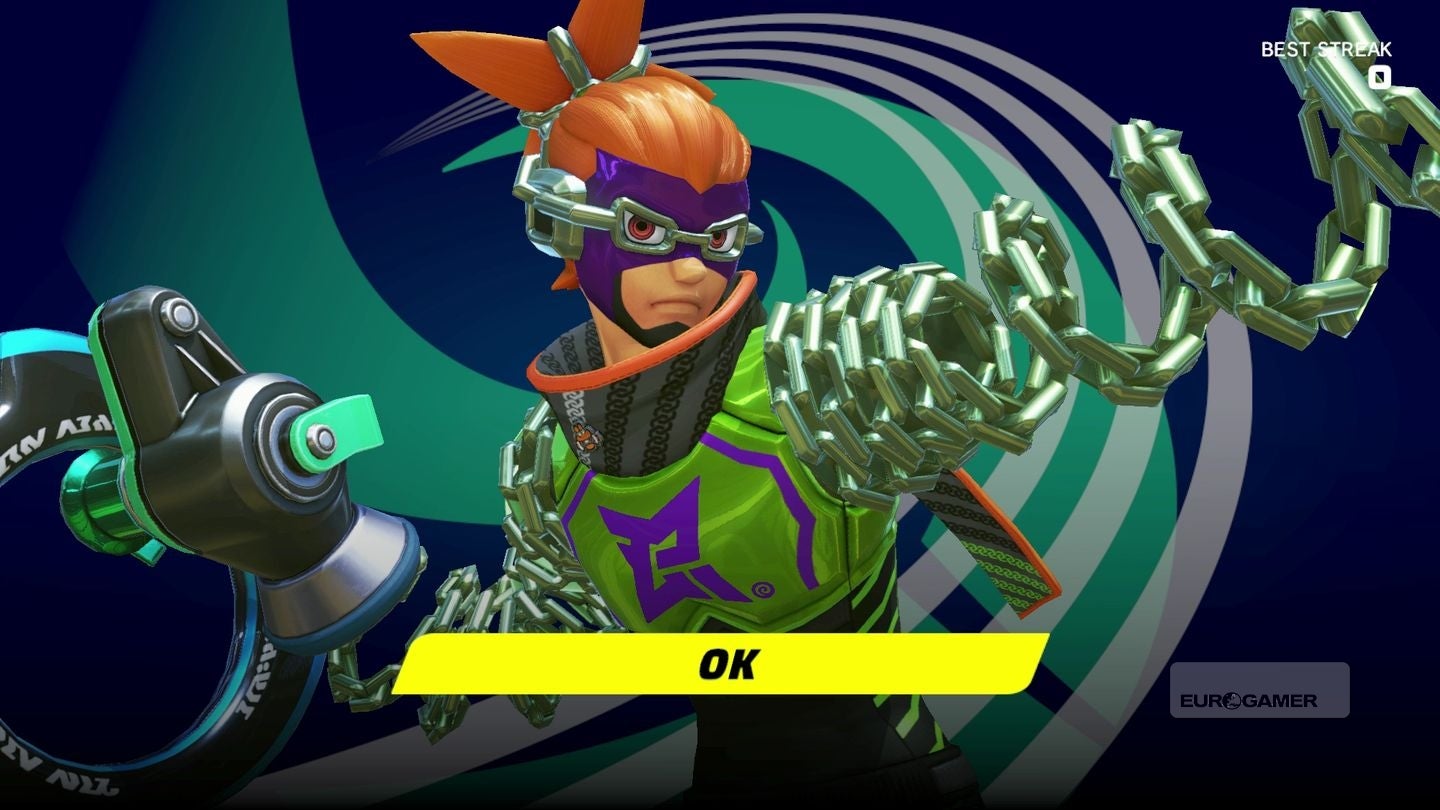 Right: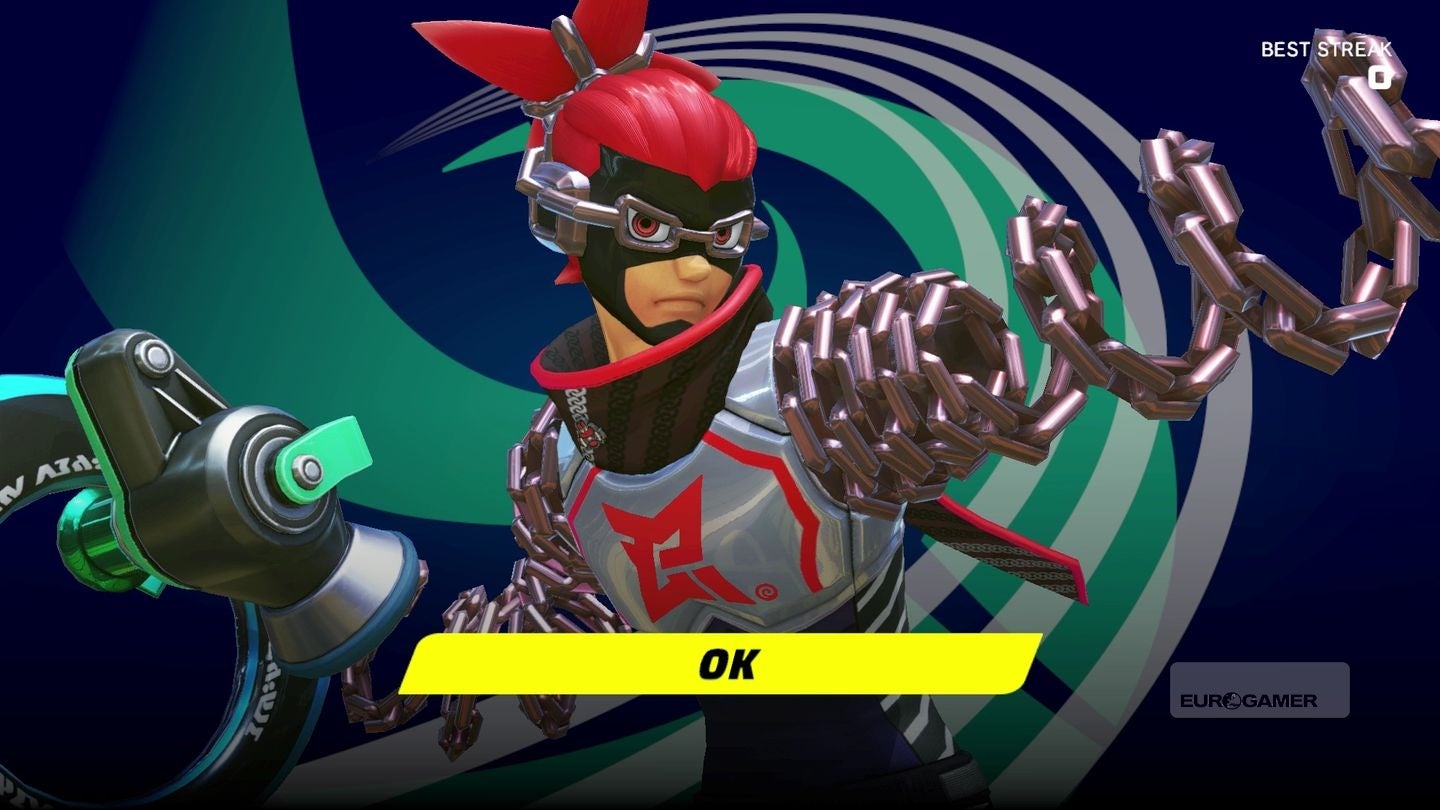 Master Mummy
Up (default):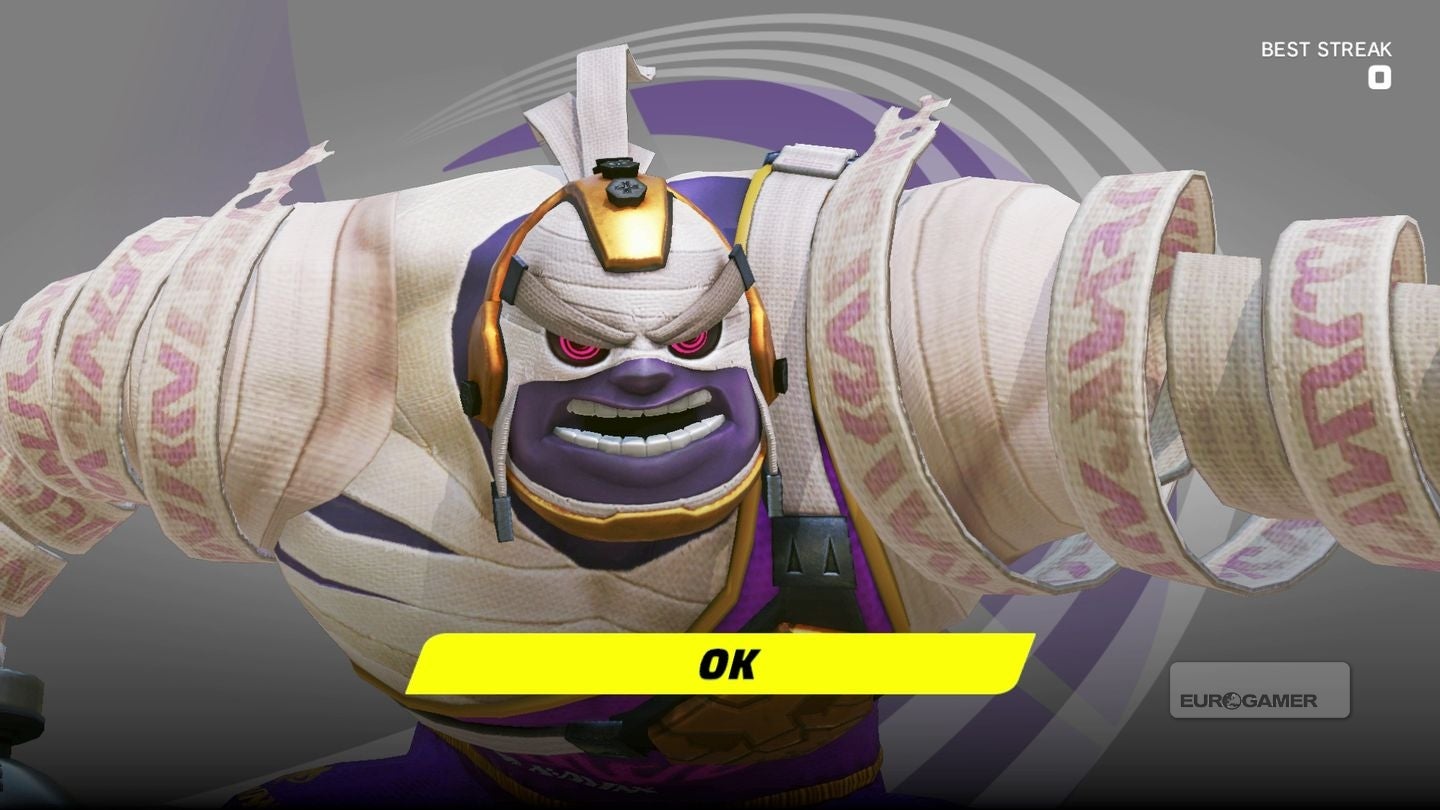 Left: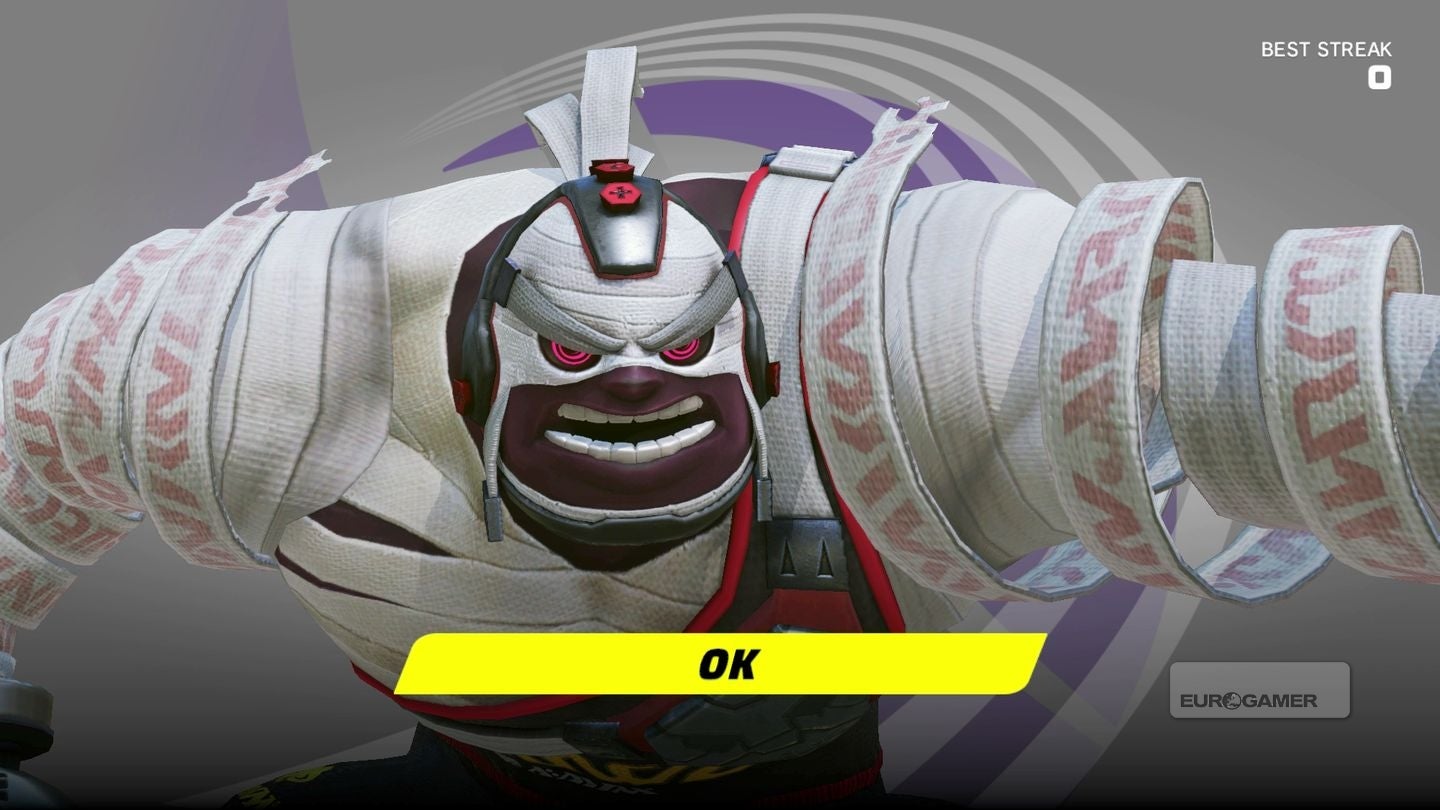 Down: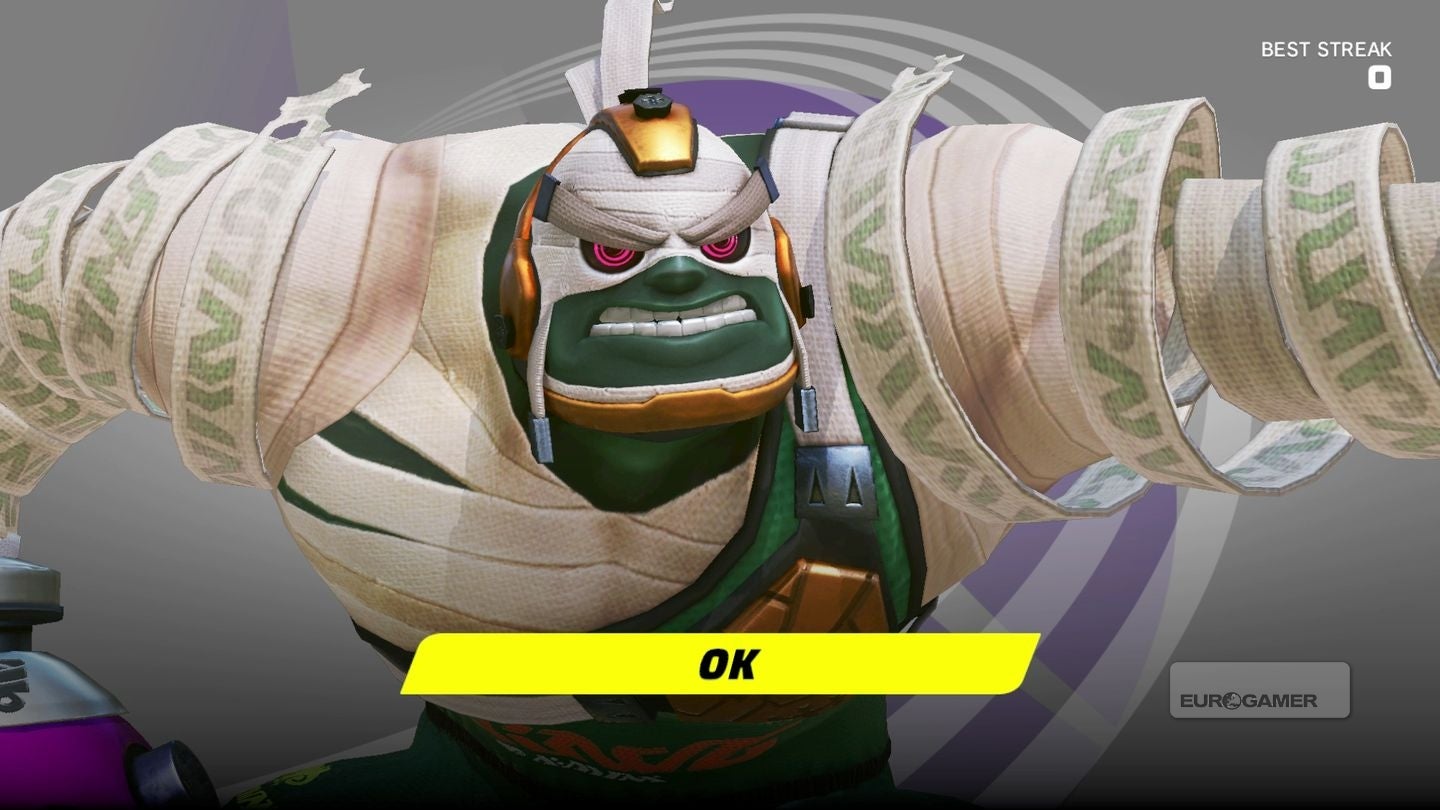 Right: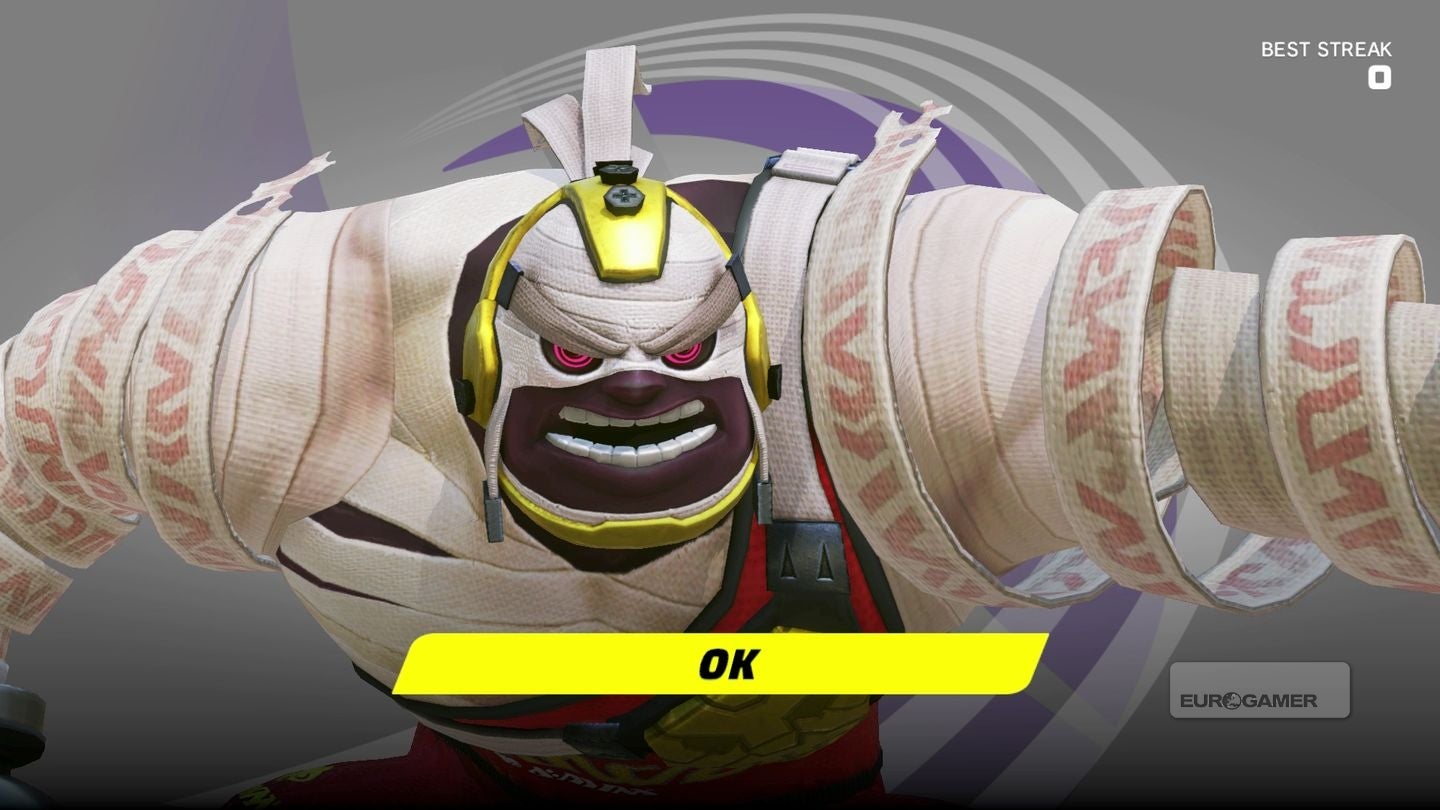 Min Min
Up (default):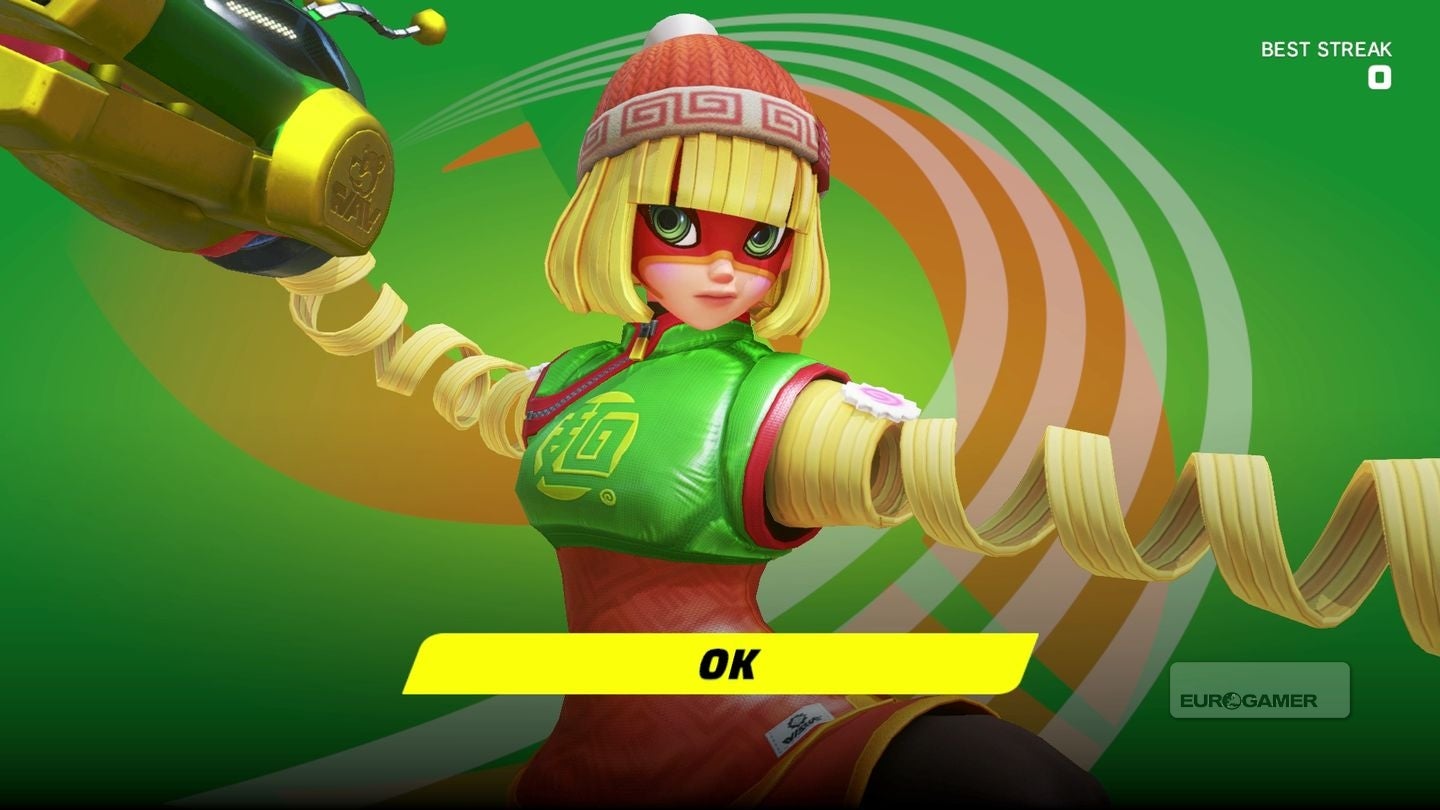 Left: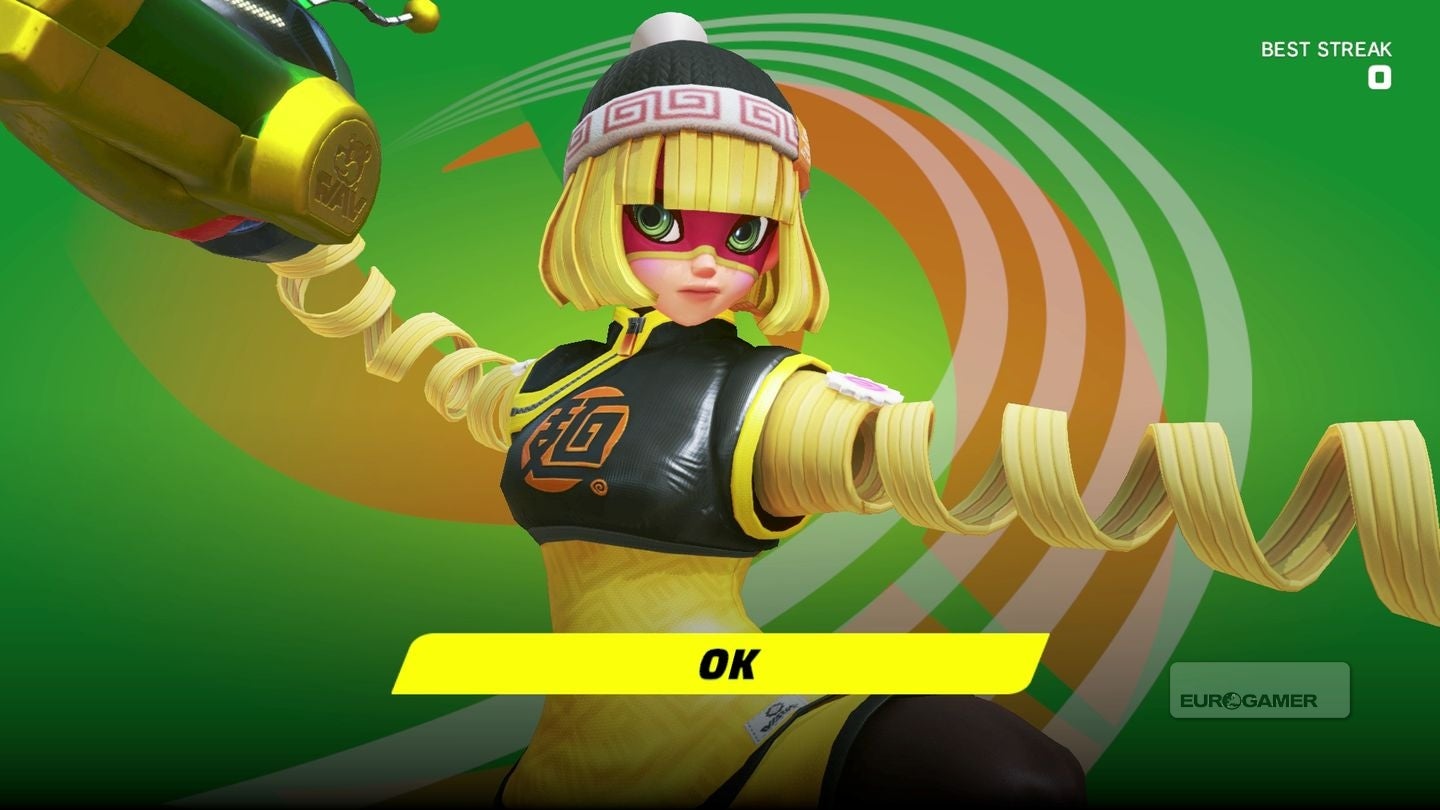 Down: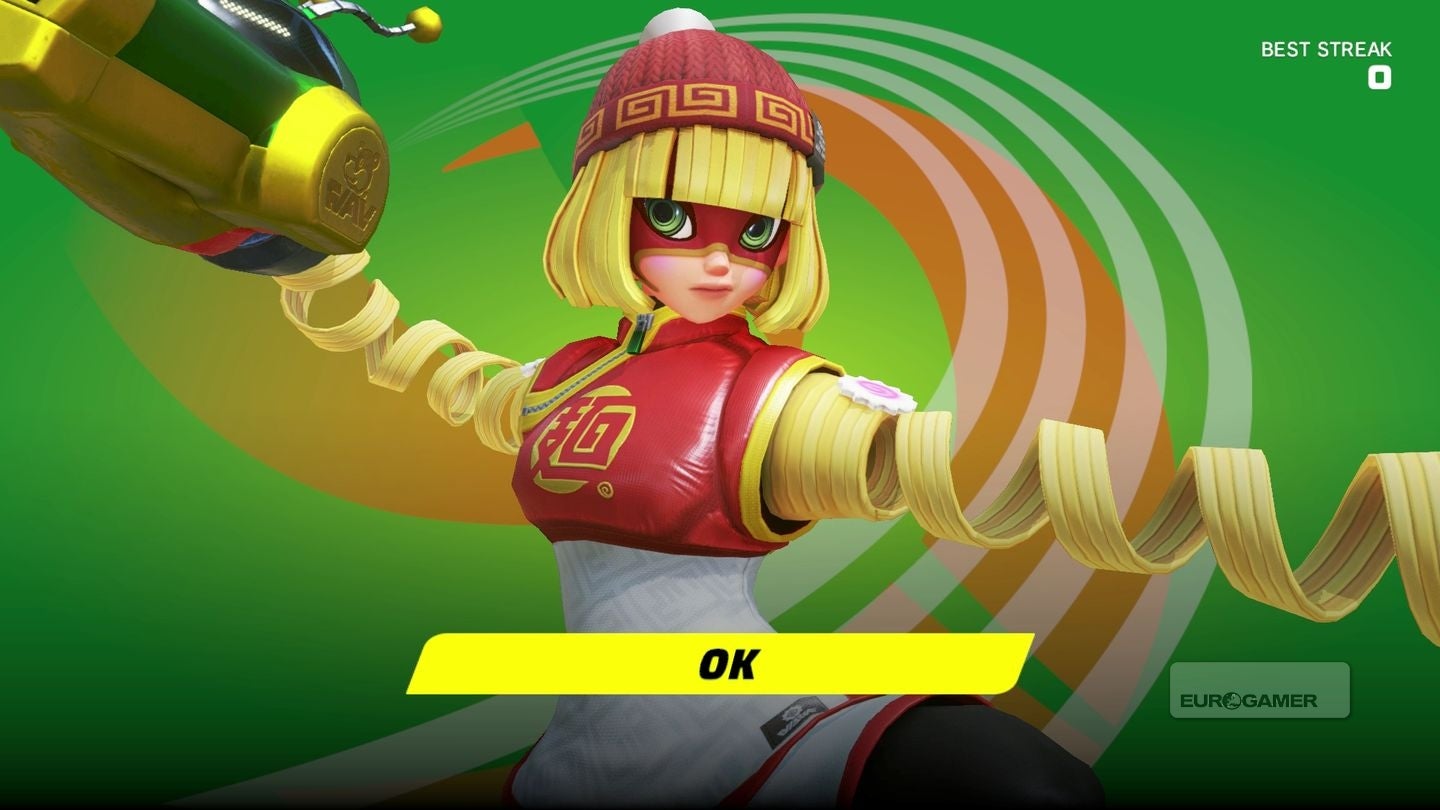 Right: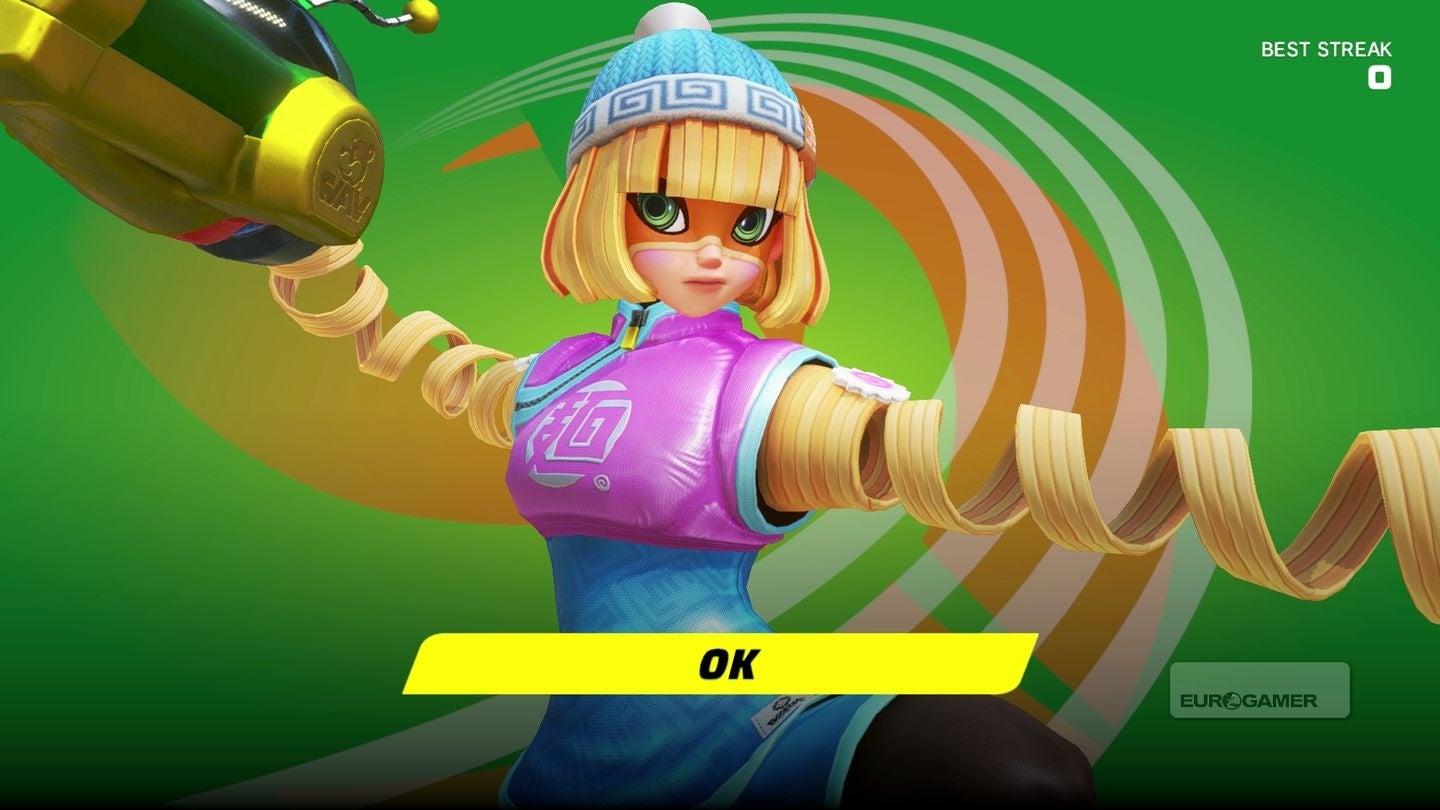 Mechanica
Up (default):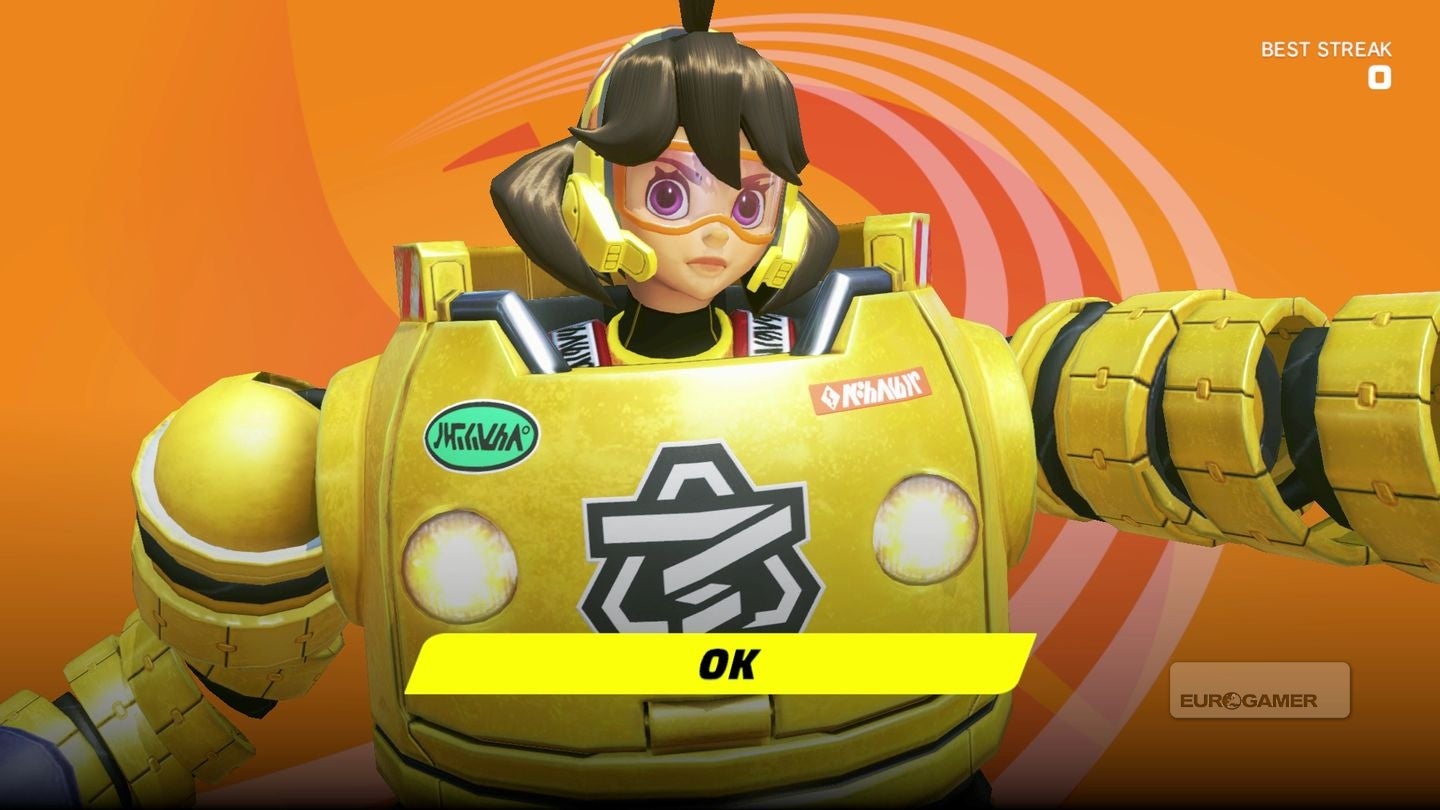 Left: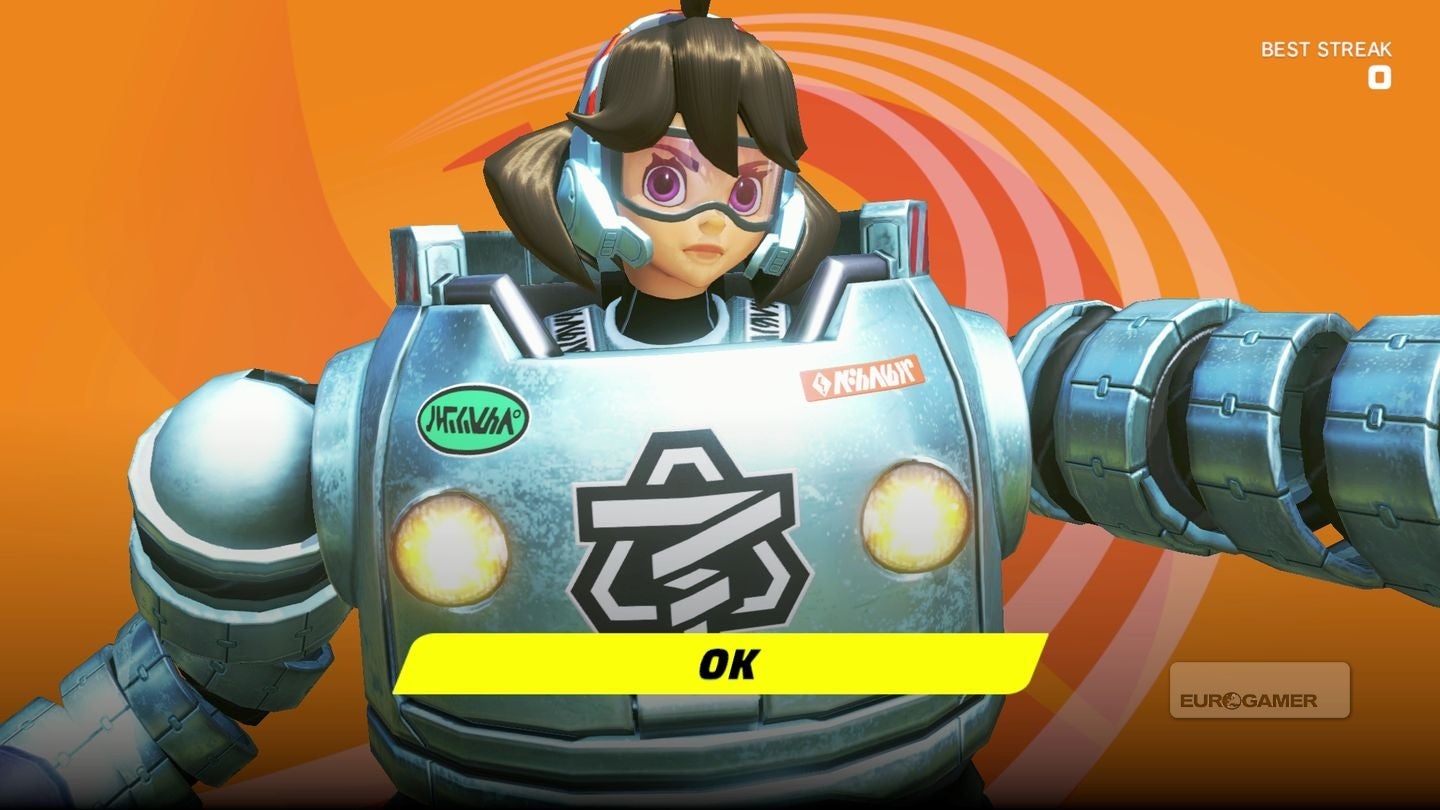 Down: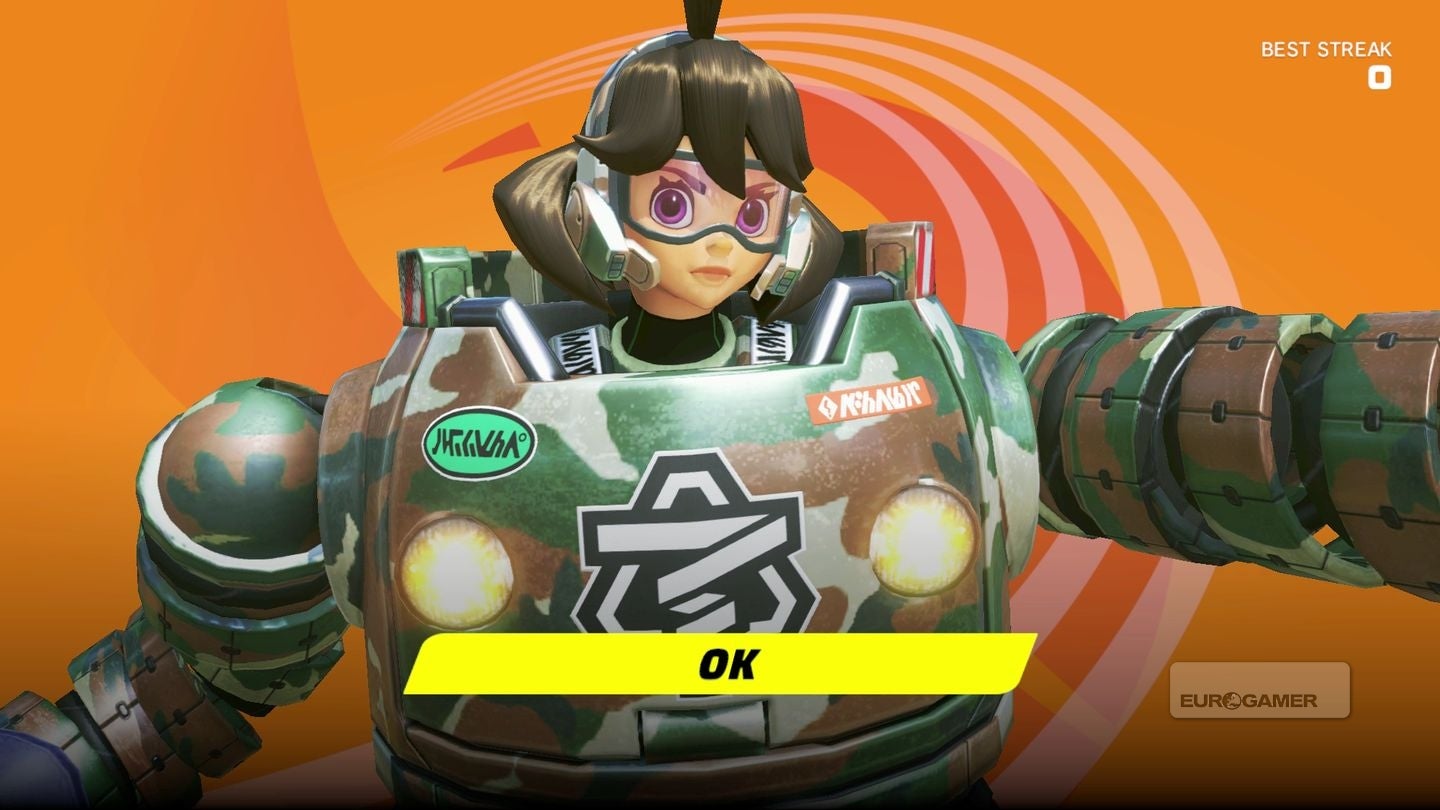 Right: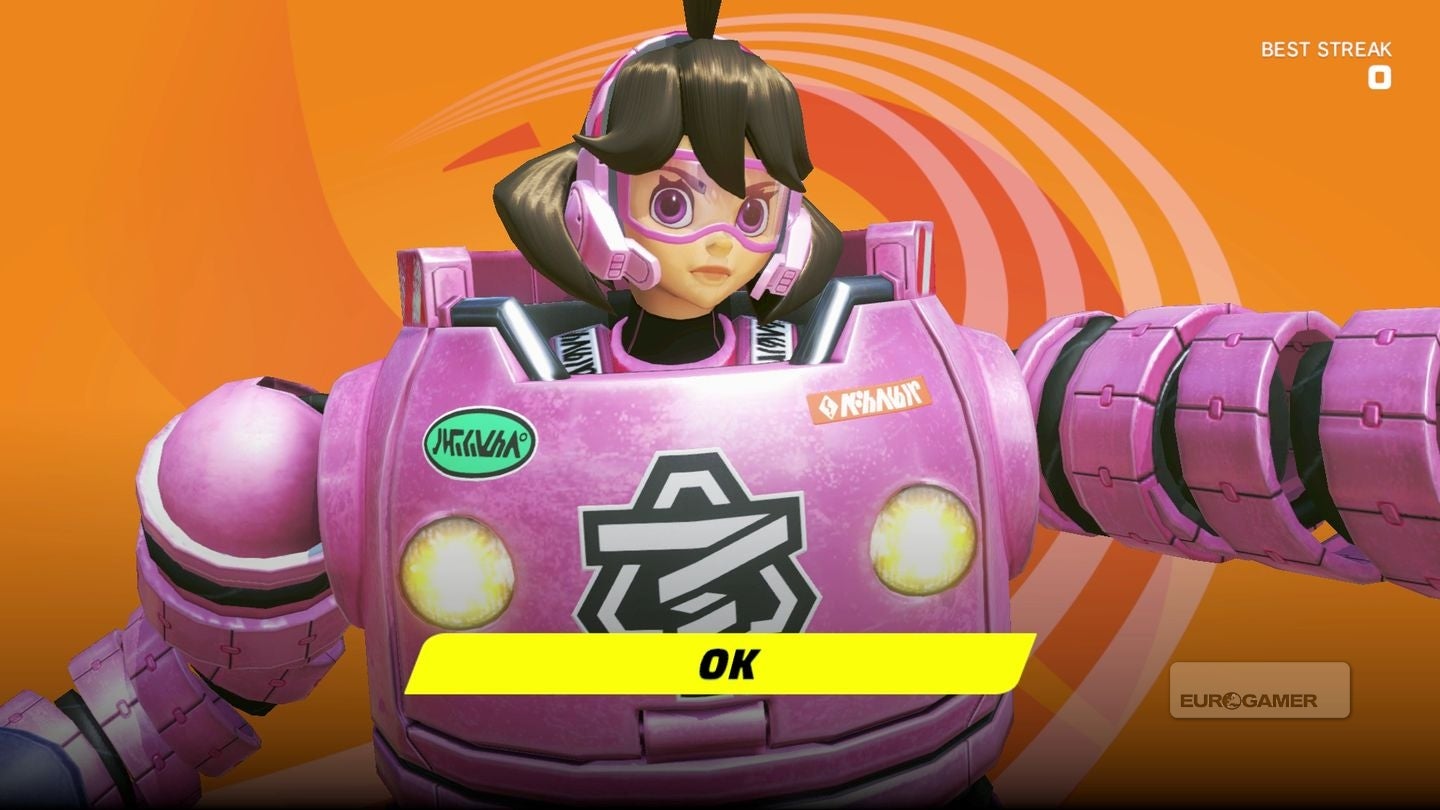 Twintelle
Up (default):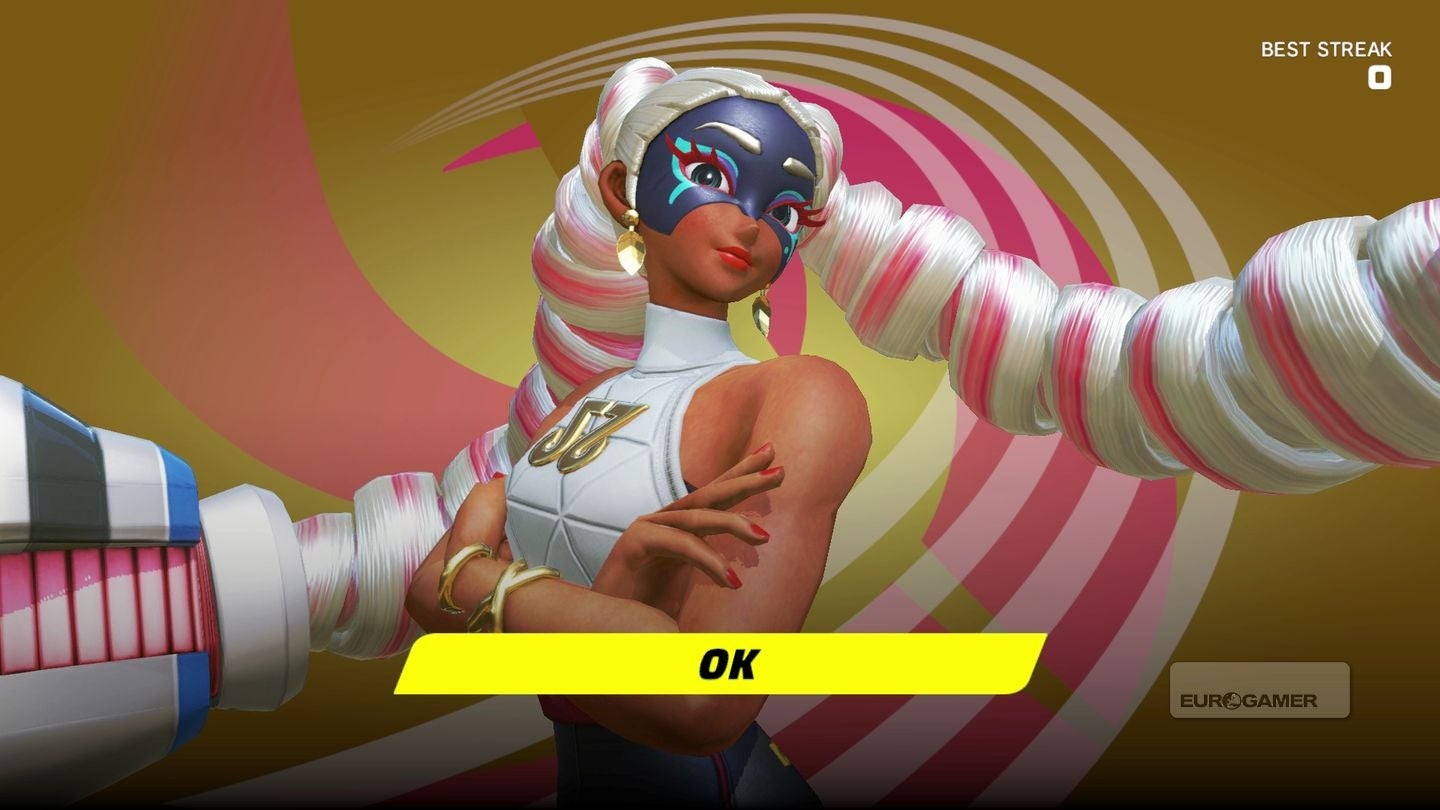 Left: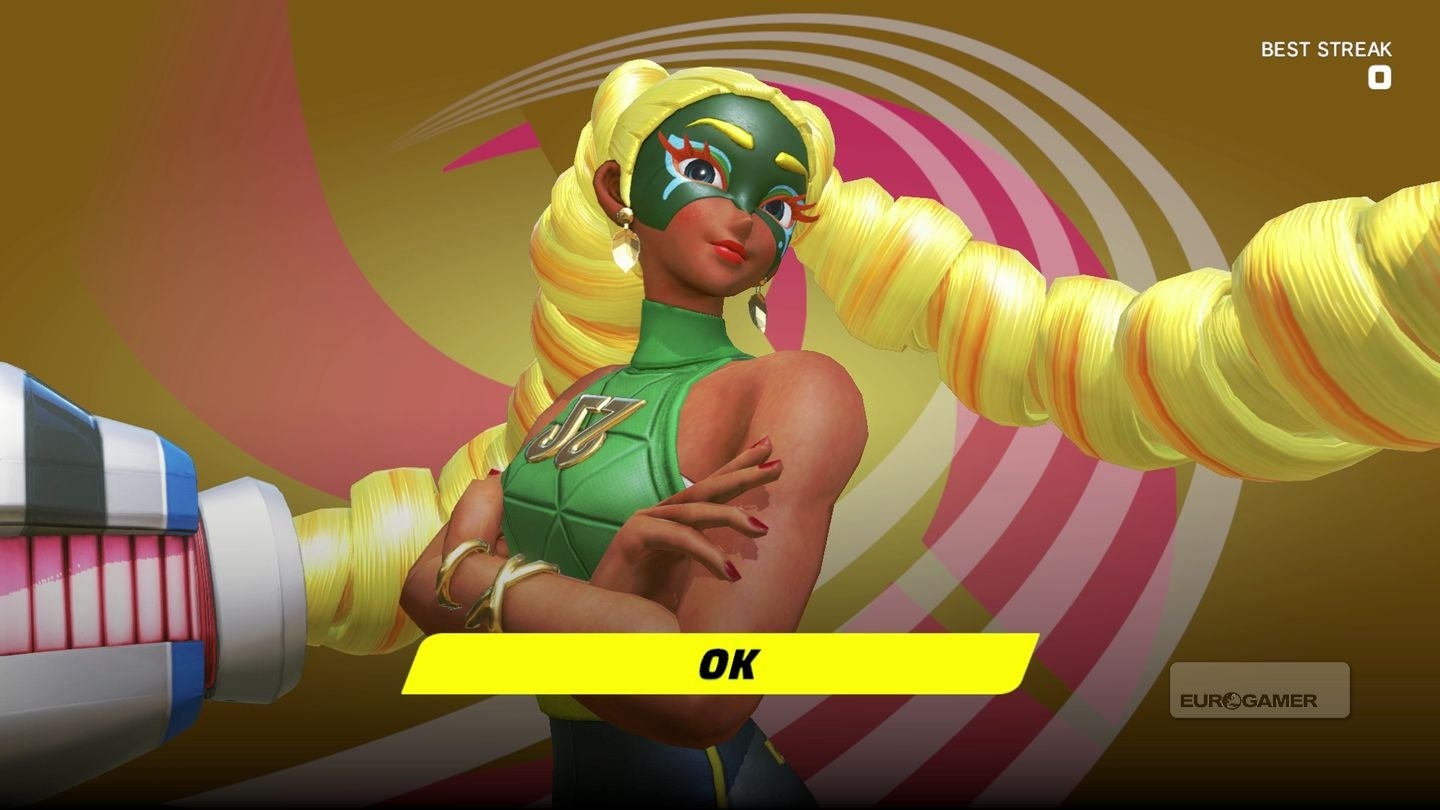 Down: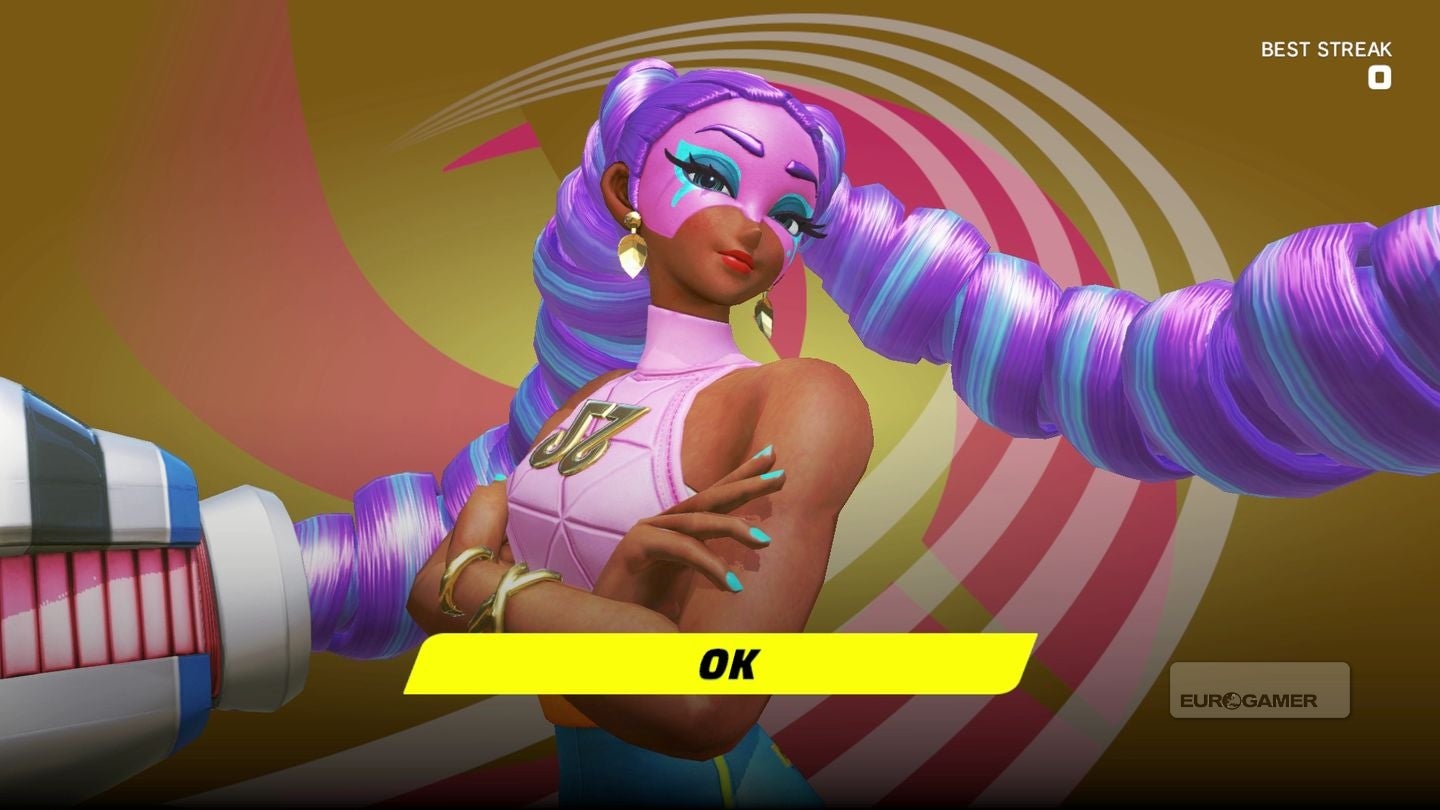 Right: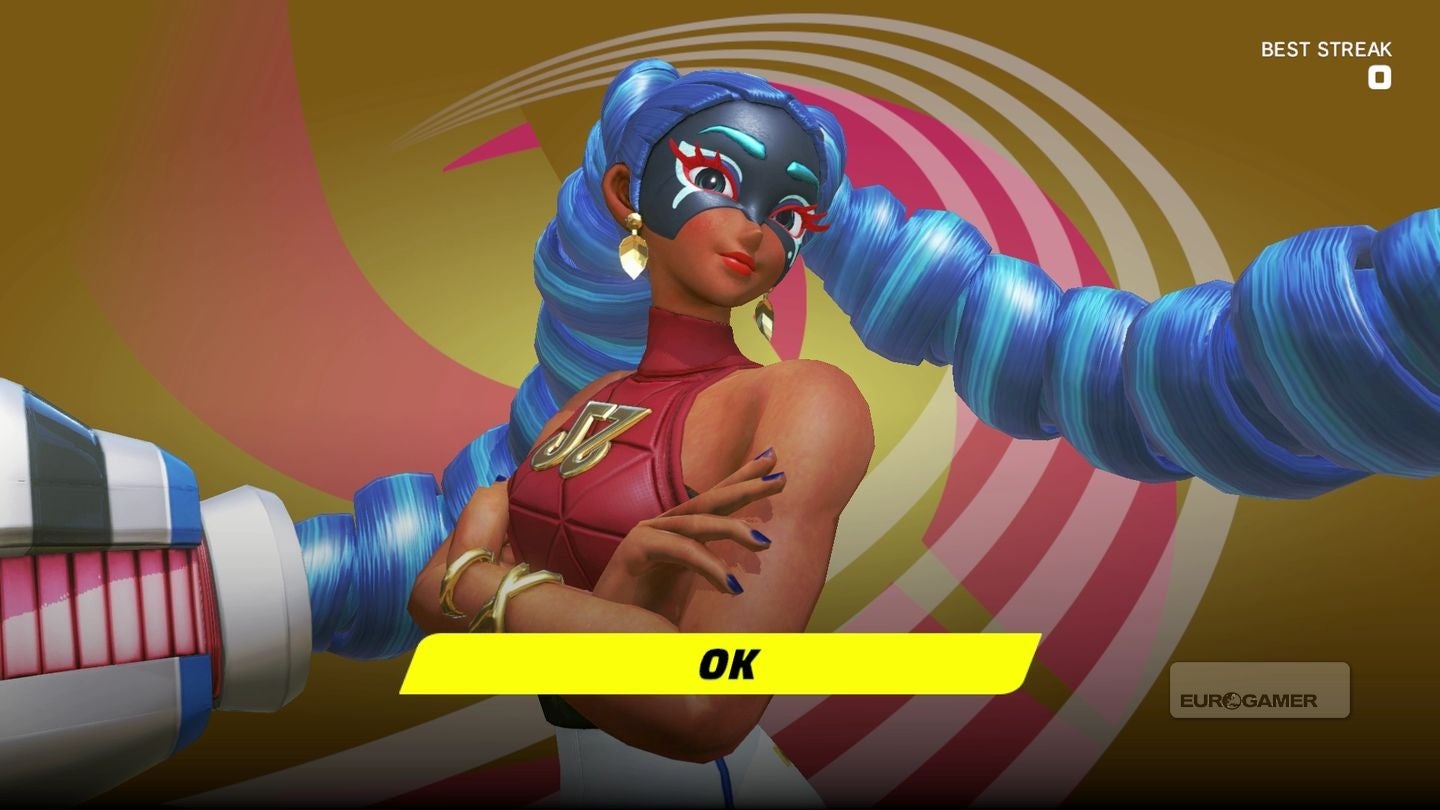 Byte & Barq
Up (default):
Left: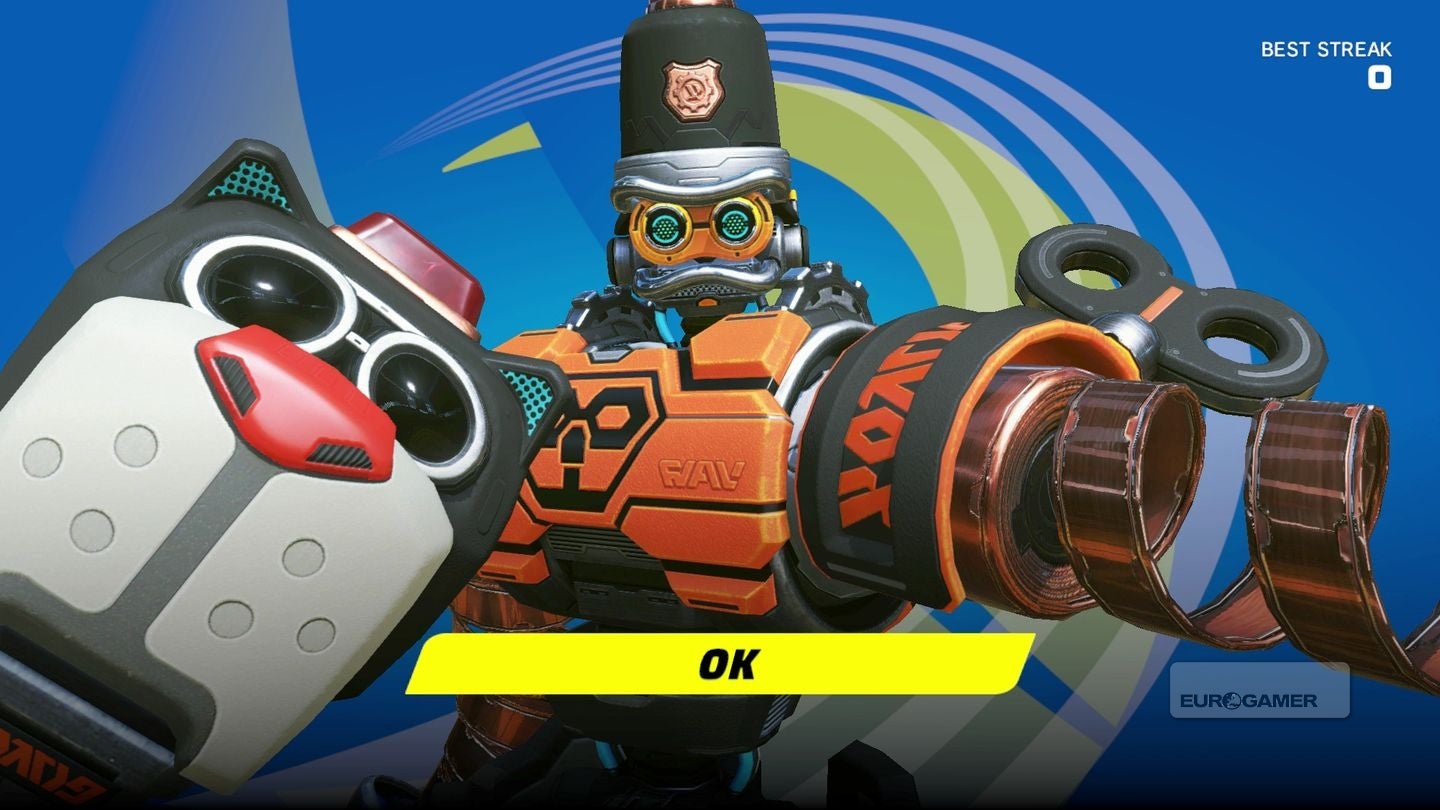 Down: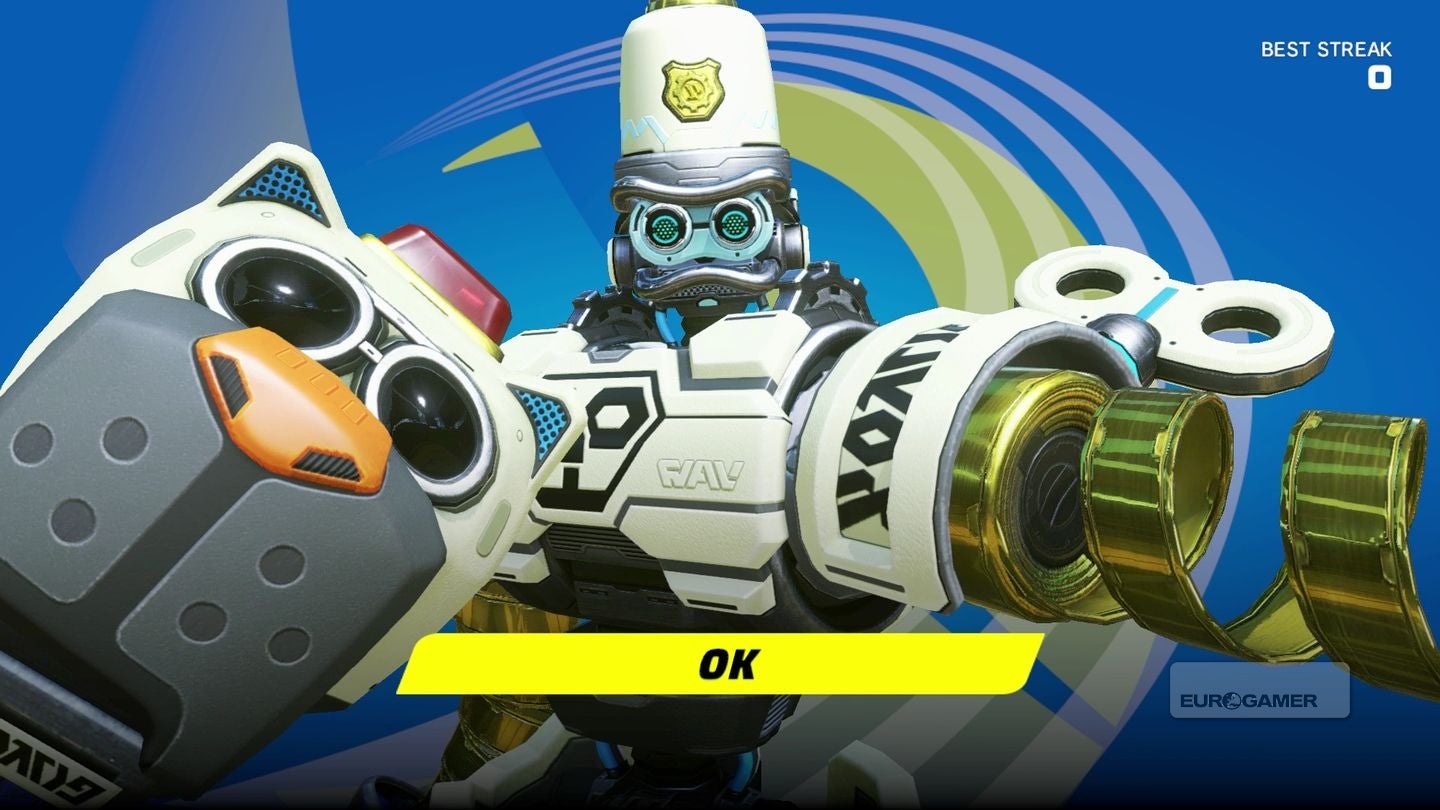 Right: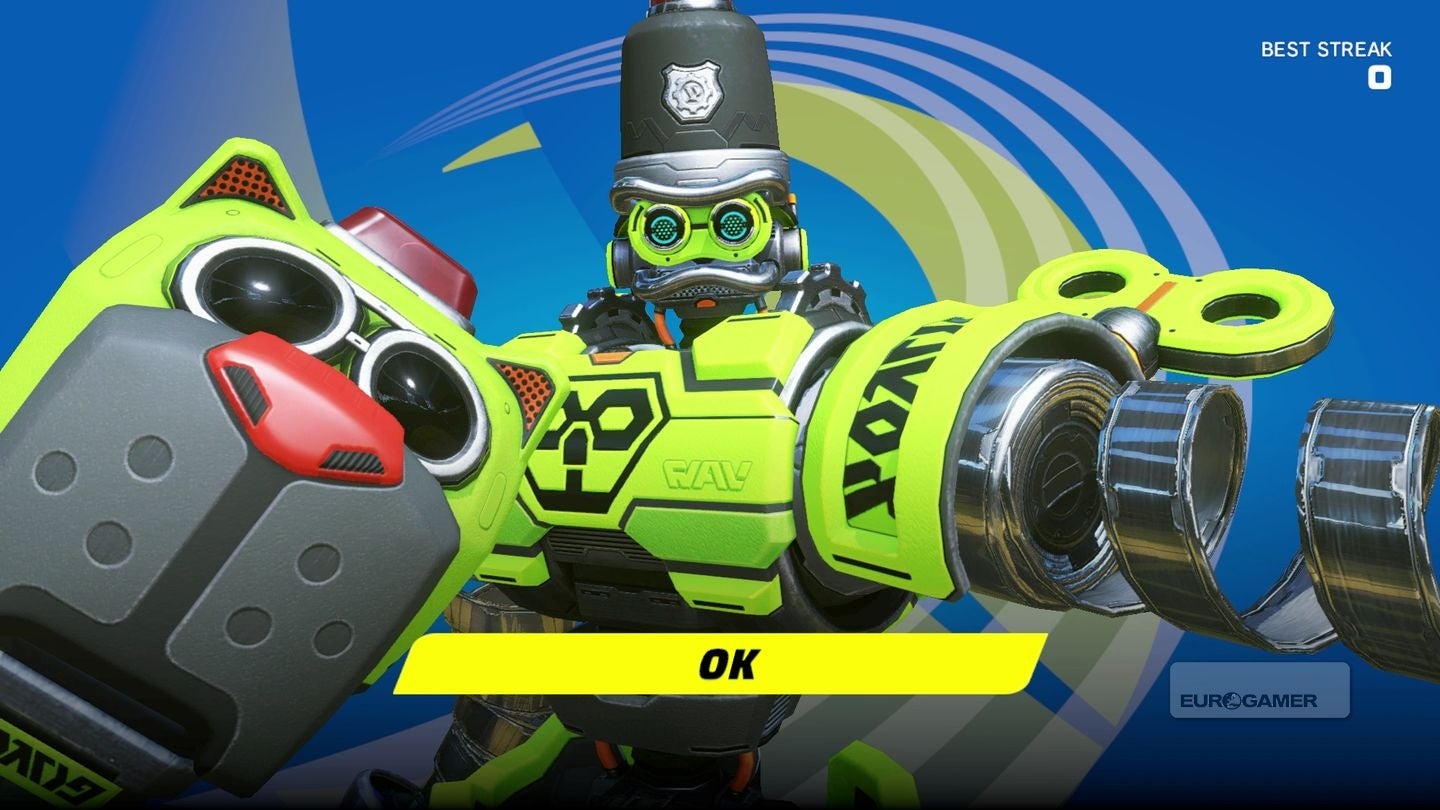 Kid Cobra
Up (default):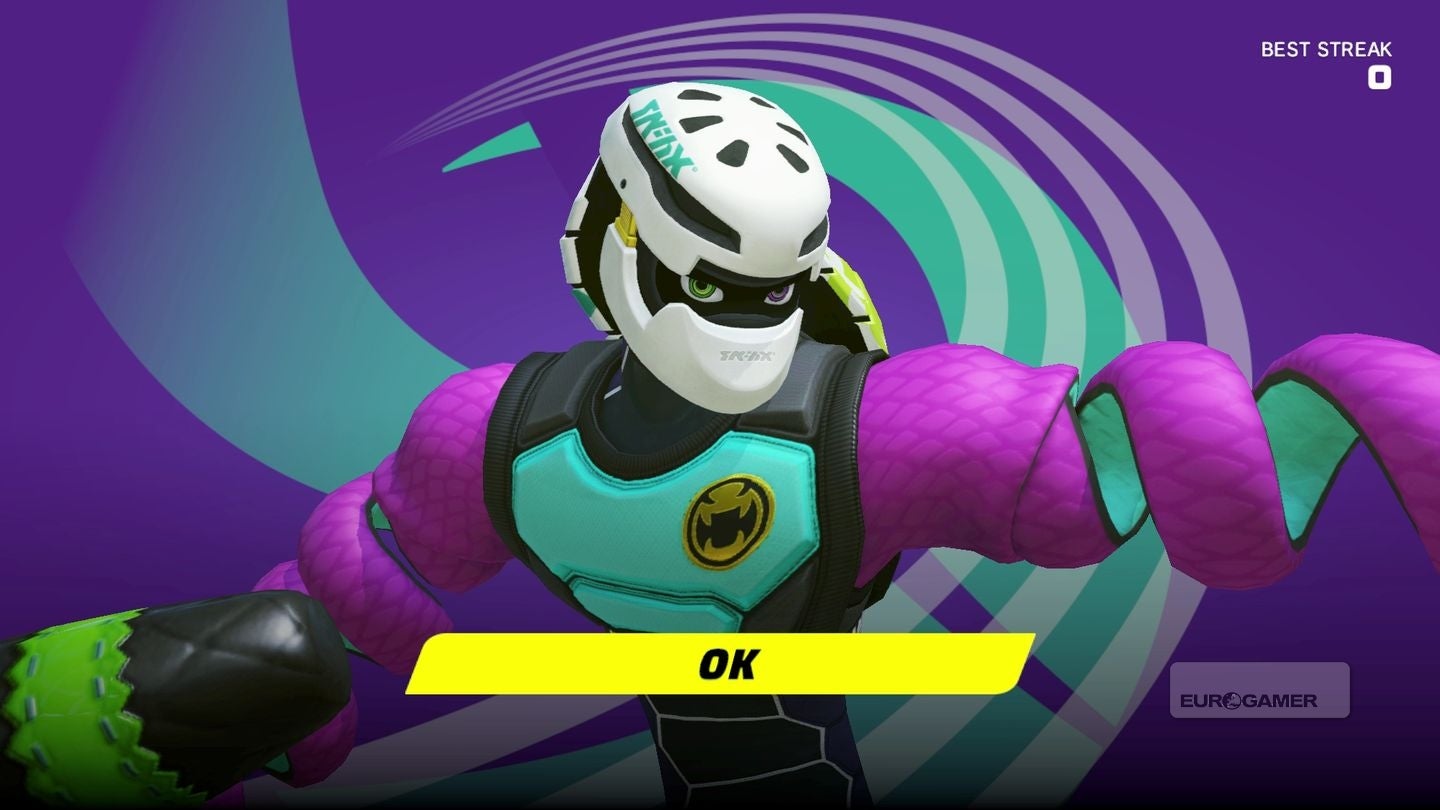 Left: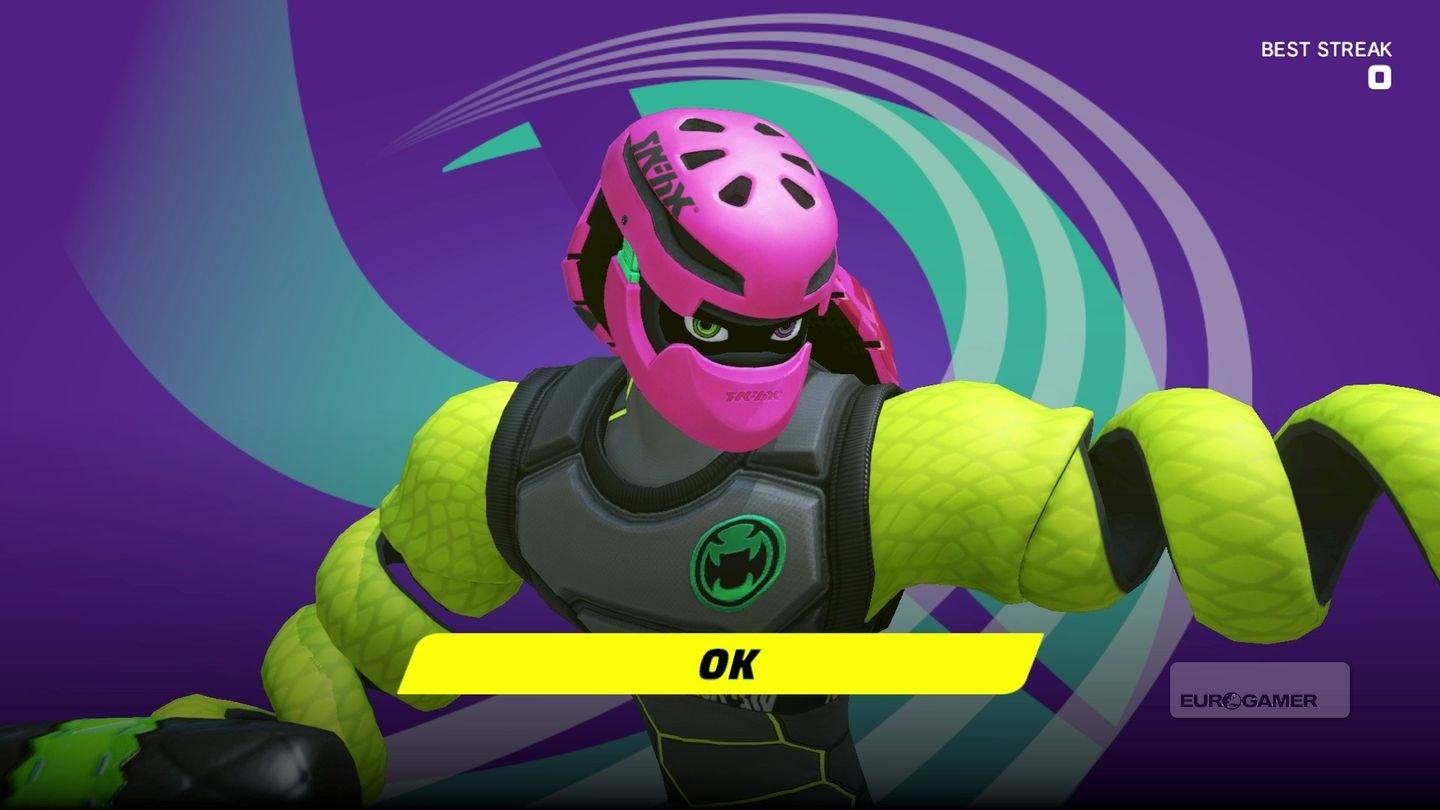 Down: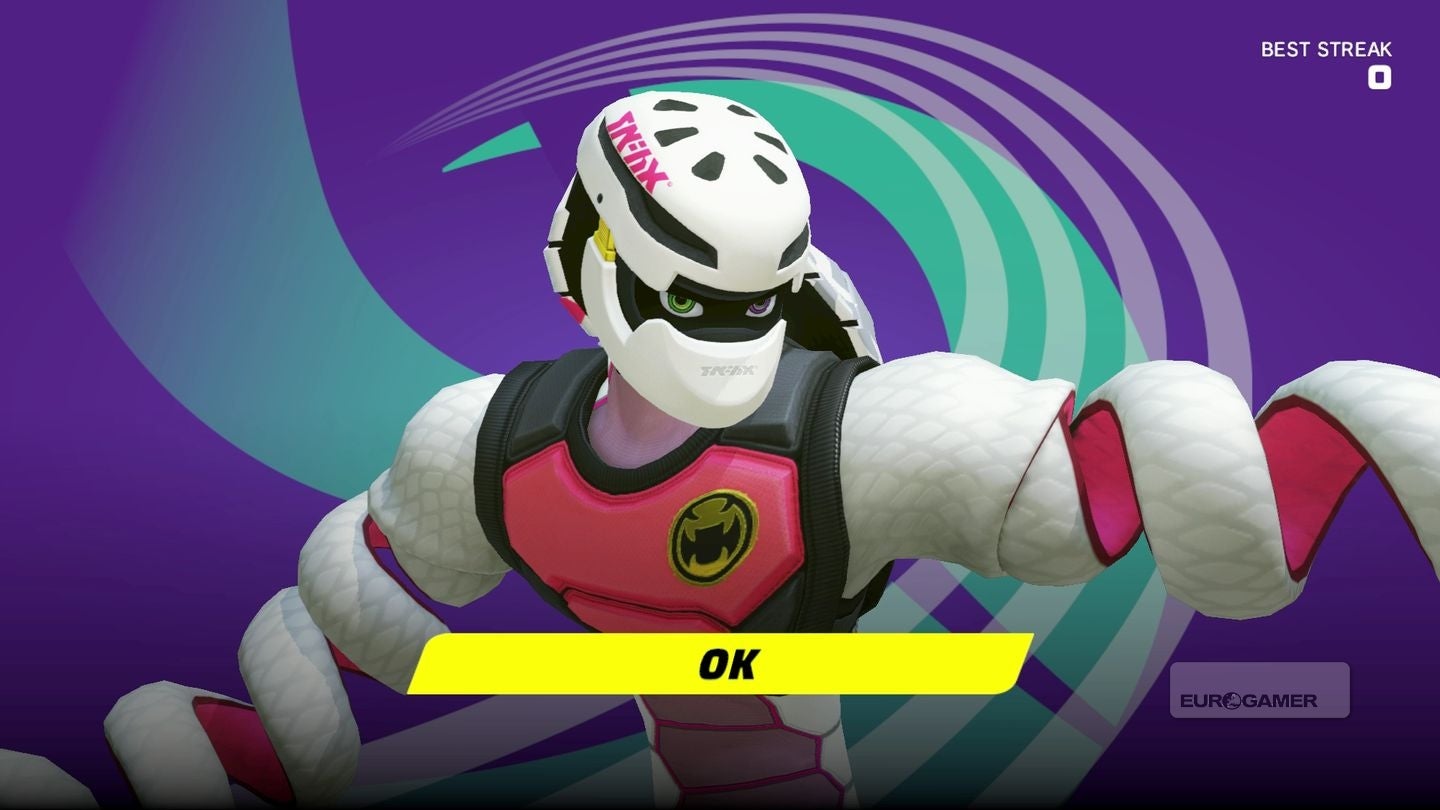 Right: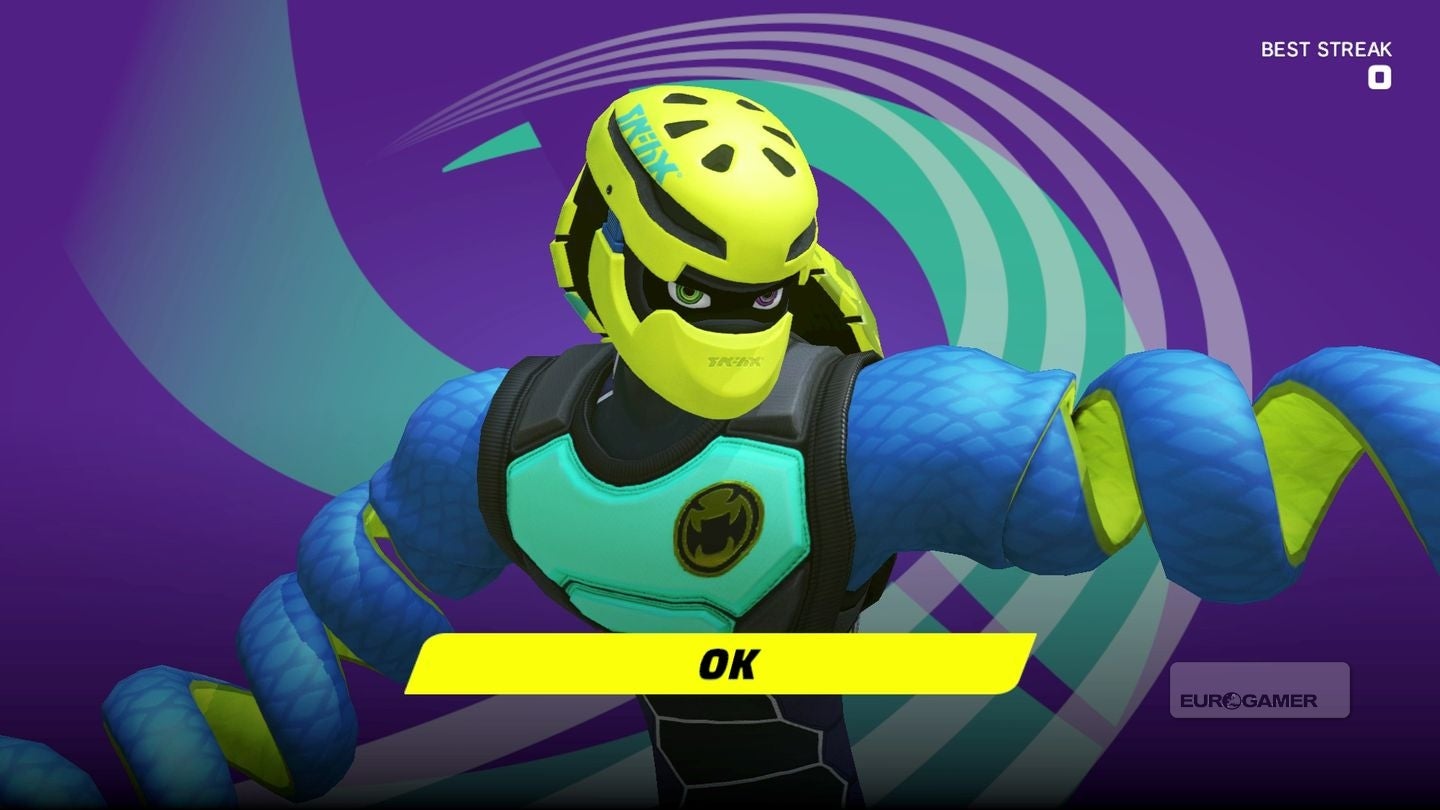 Helix
Up (default):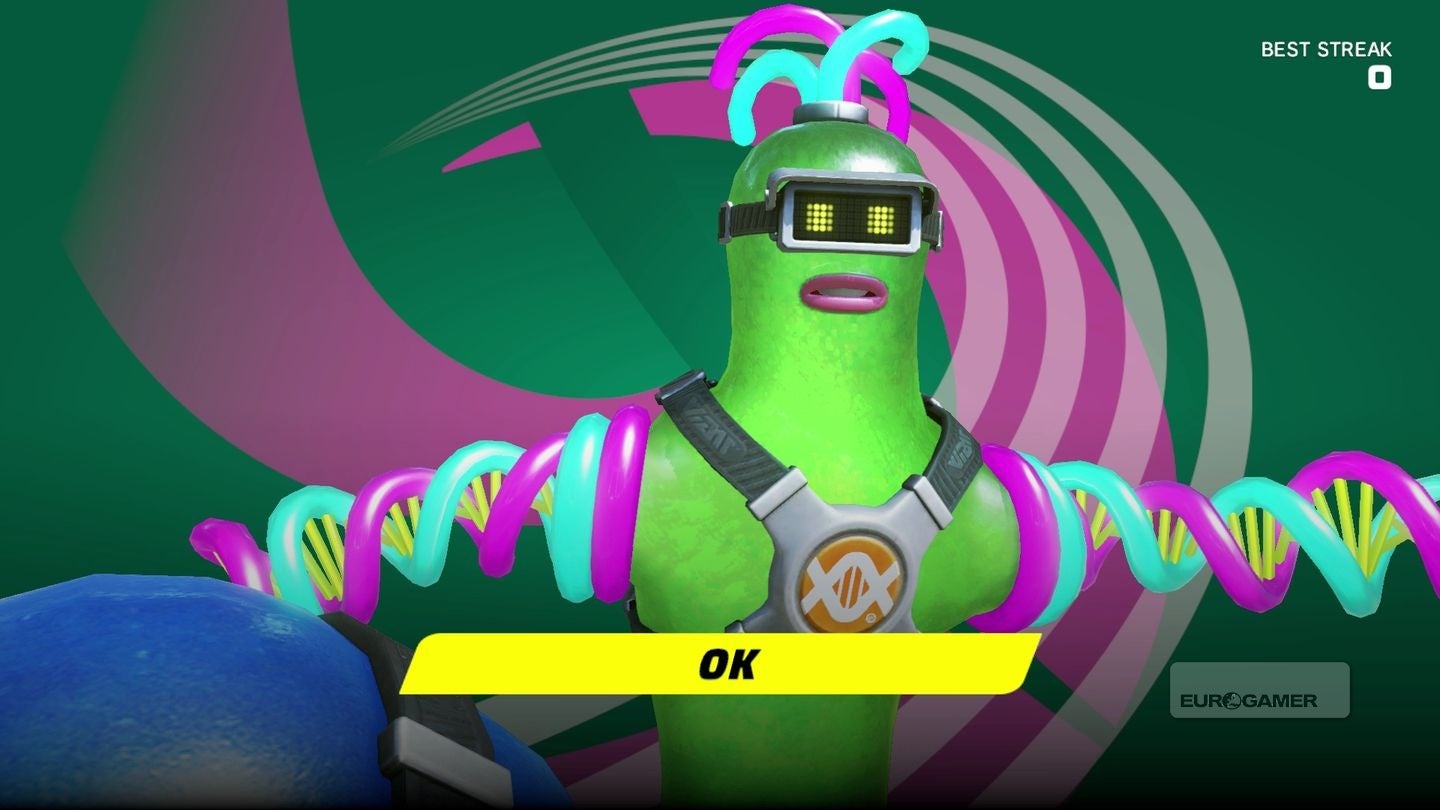 Left: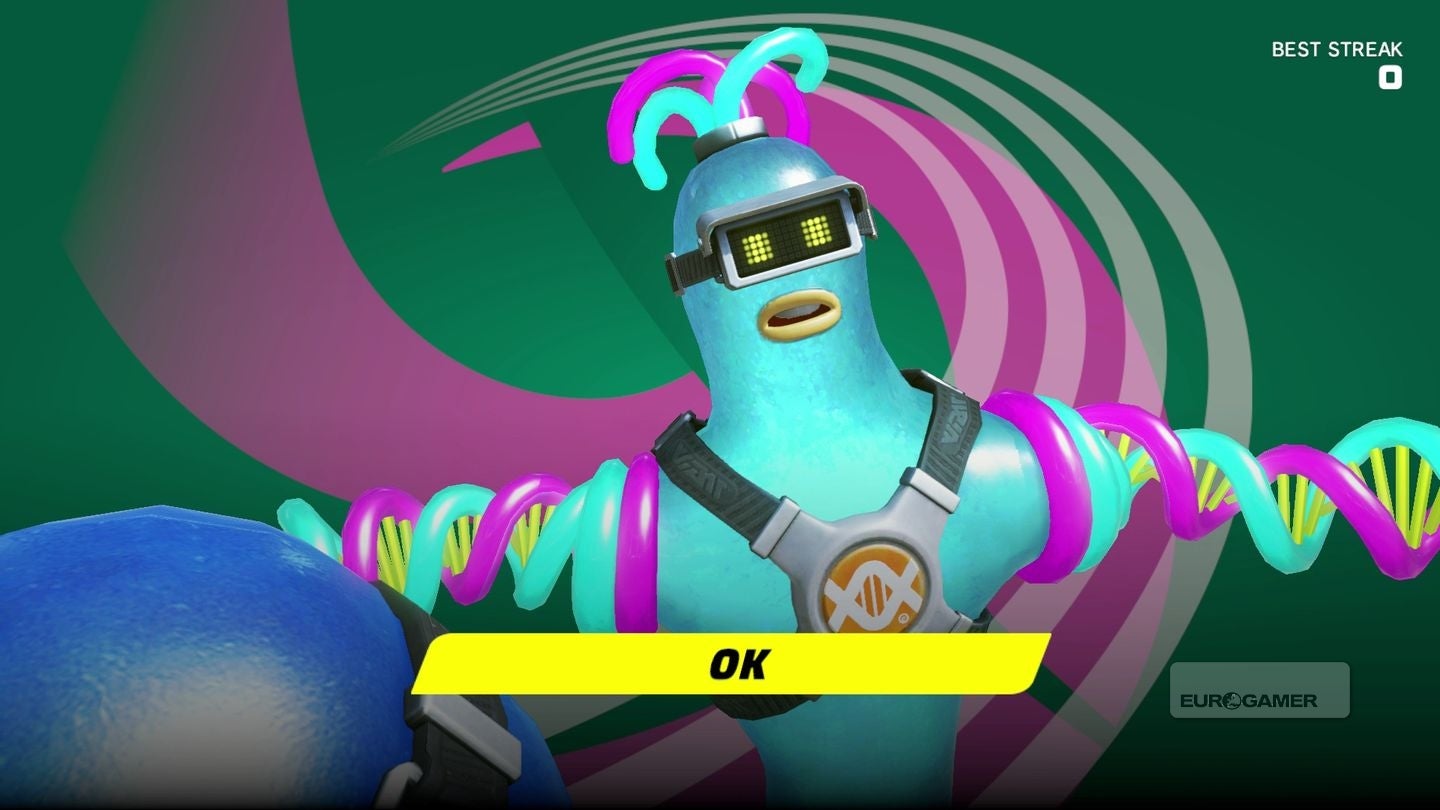 Down: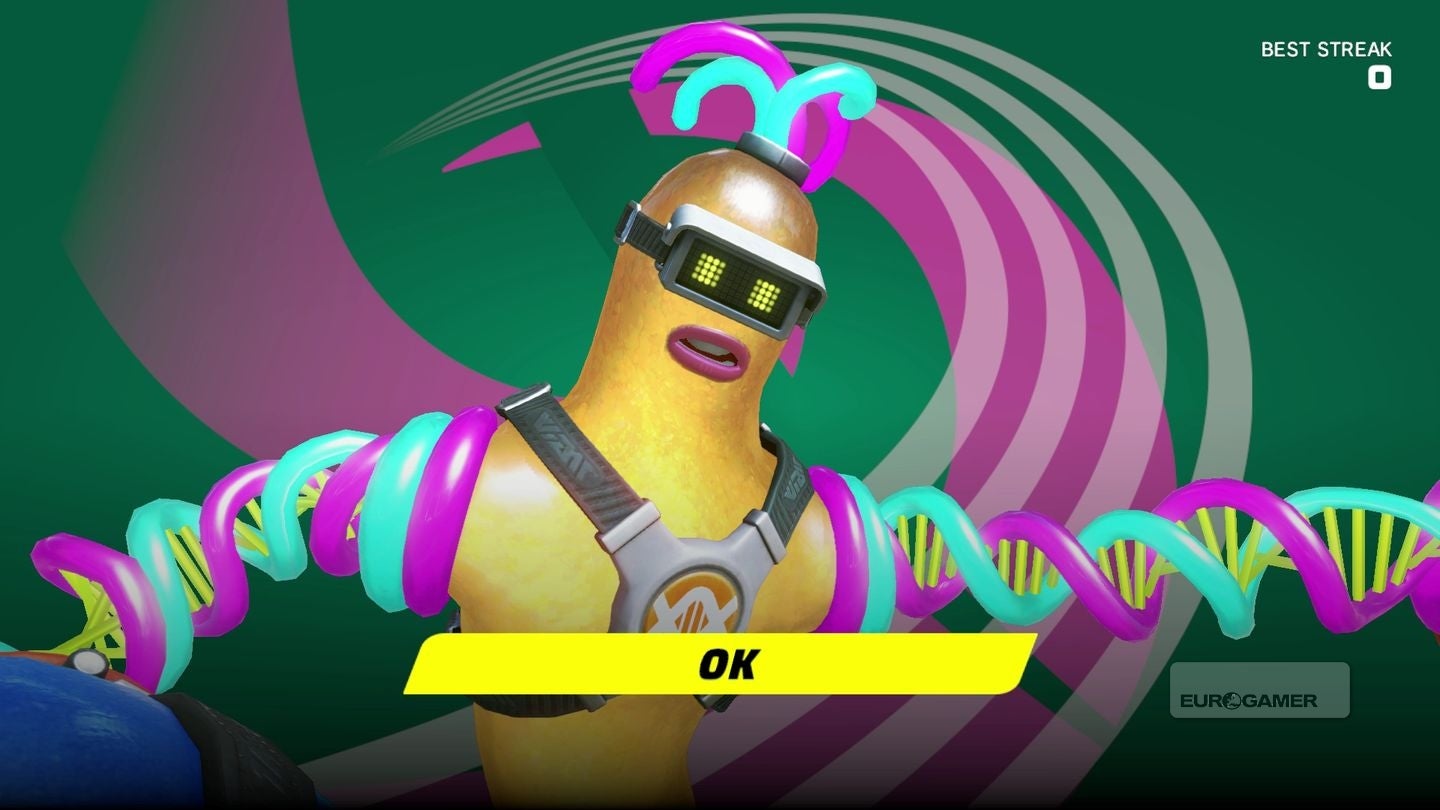 Right: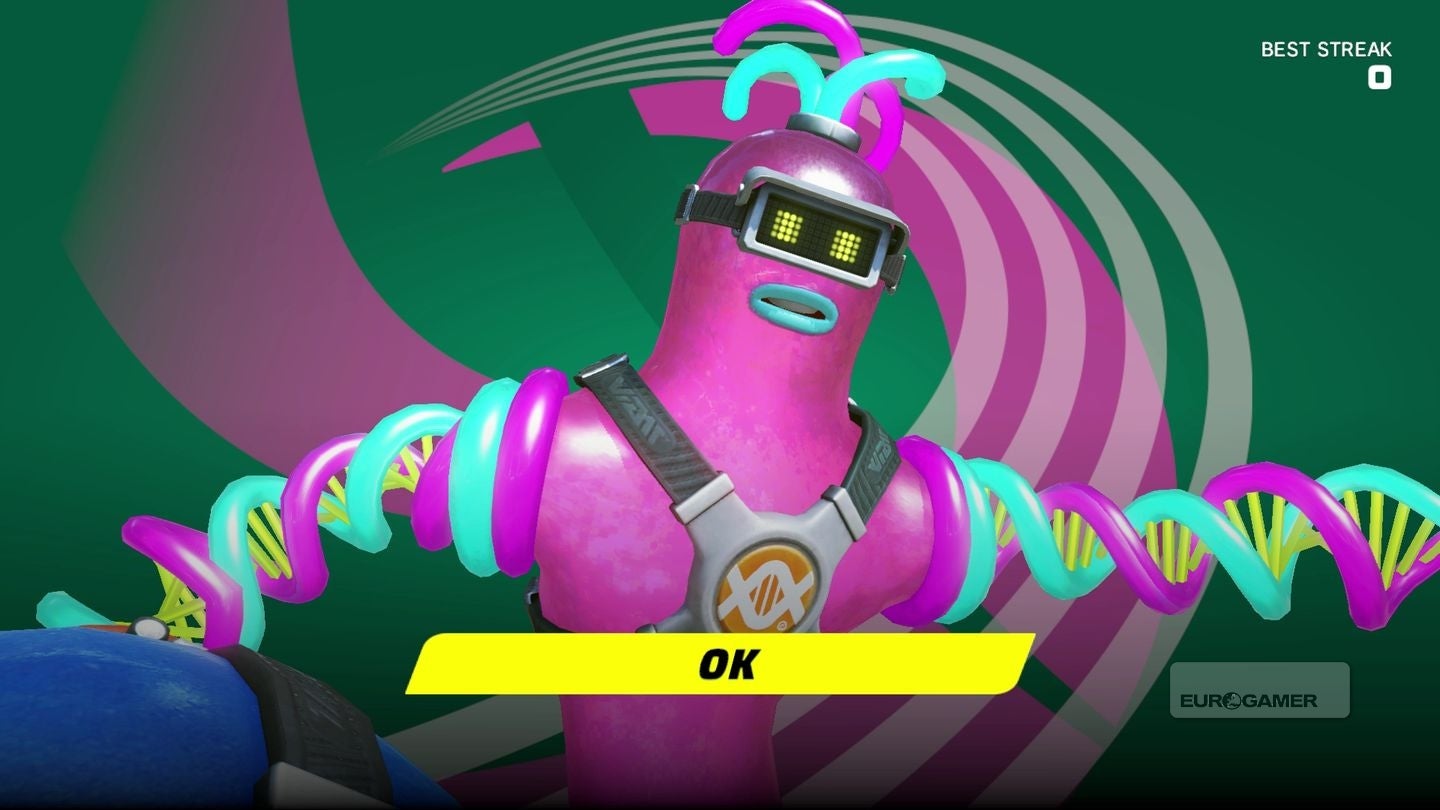 Max Brass
Up (default):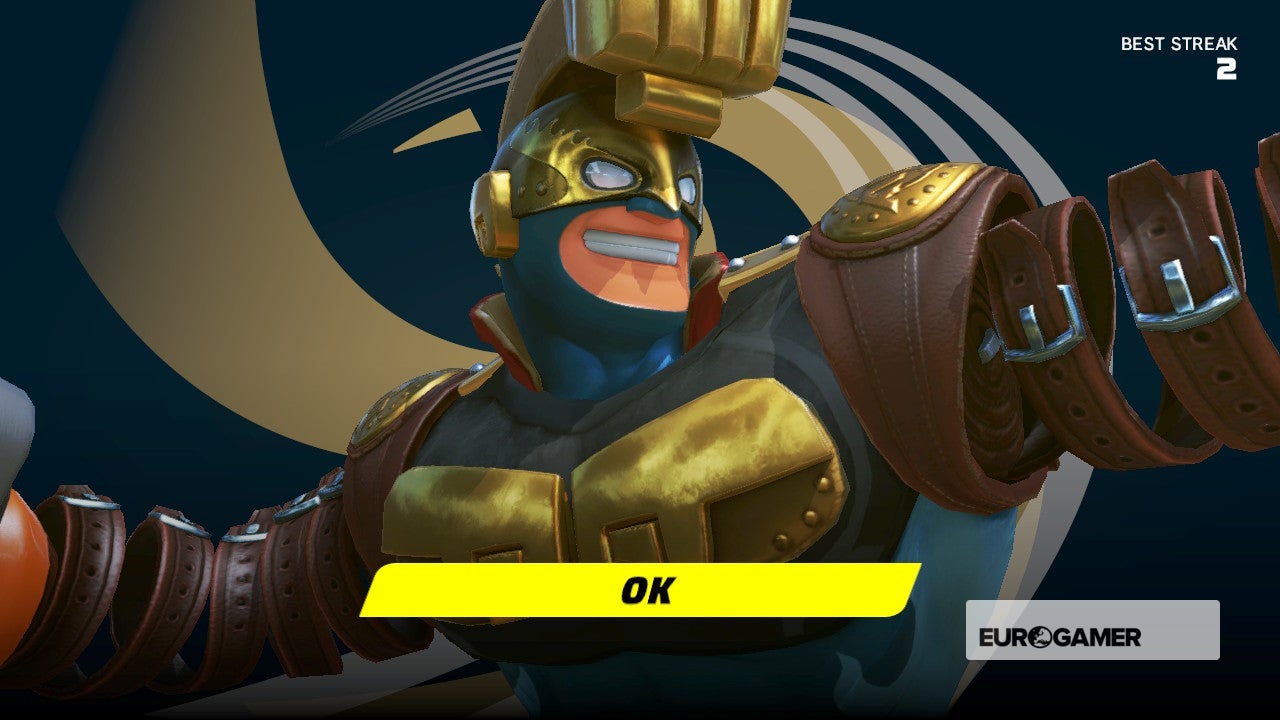 Left: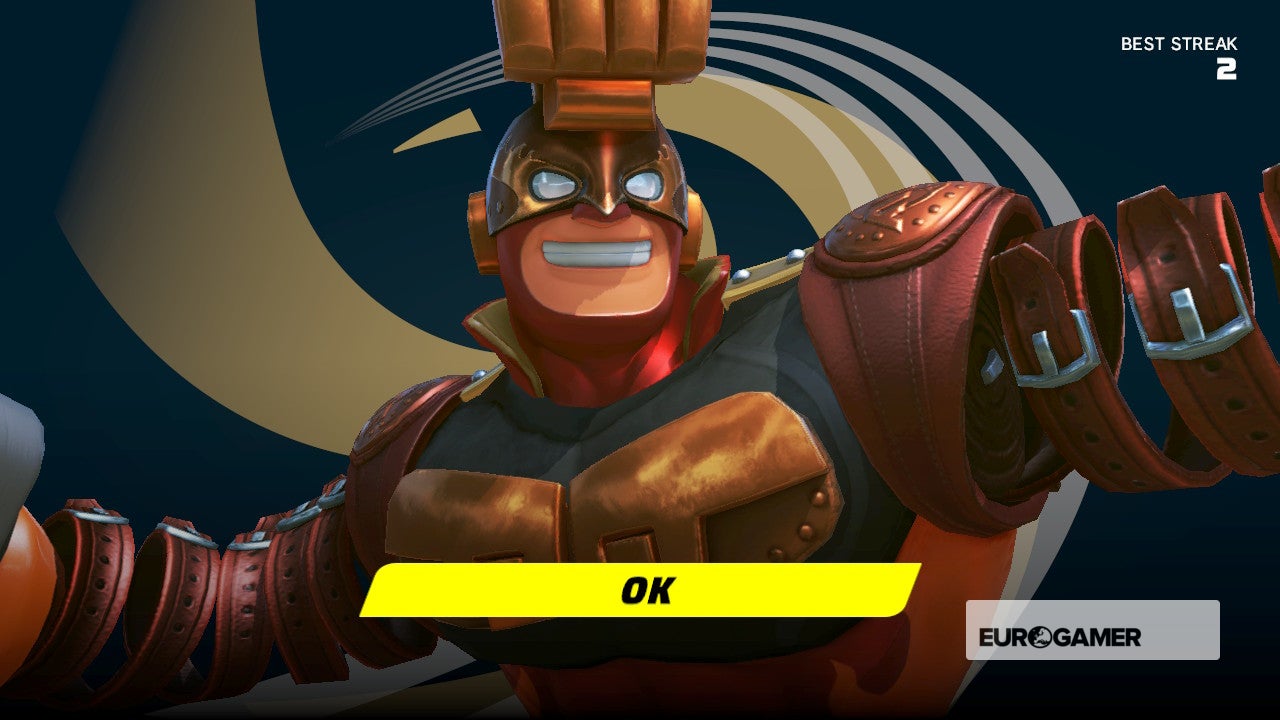 Down: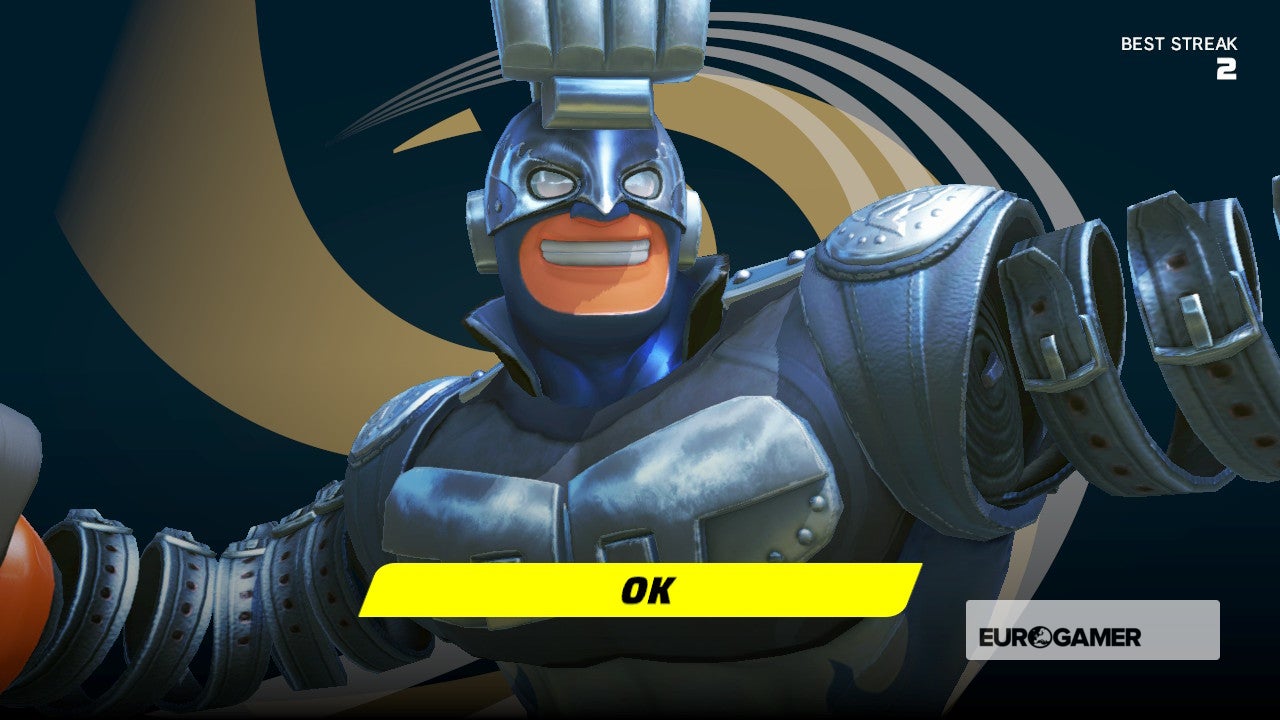 Right: