Early prototype of Arms revealed, including a cut bowling mini-game
Yoshi and Link once considered as possible characters.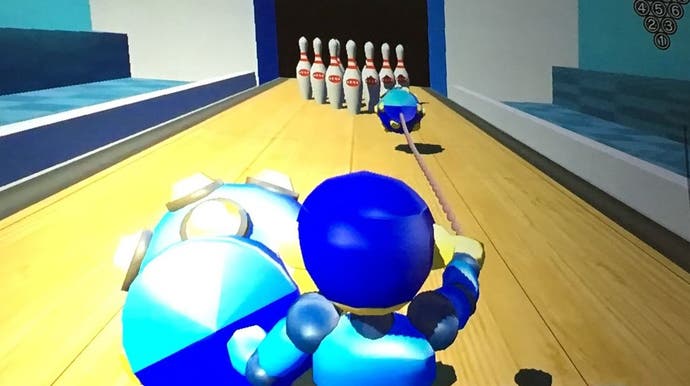 Nintendo showcased Arms in its early prototype phase as part of the talk 'Arms: building Mario Kart 8 insights into a showcase Nintendo Switch fighter' at this year's Game Developers Conference.
Kosuke Yabuki - who produced both games - said it was important to test how a fighting game with the camera behind the character would work, as in most fighting games it was easy to judge distance because of their side-on perspective."
"If you're using a behind the back perspective, it's hard to judge how far you are from your opponent. Will my punch reach them? Will it come up short? It's hard to tell," Yabuki told attendees, including Eurogamer.
"Let's talk about a game I know about very well - Mario Kart. Something appears in the distance and you steer in relation to that - that's the basic structure of the game.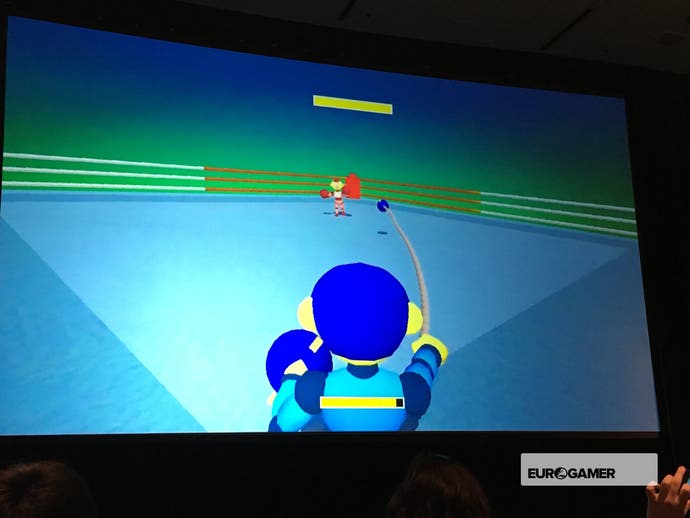 "Even if you don't know the distance between you and the obstacle, as long as you steer around it in the time it takes you to reach it, you'll be fine.
"So lets take a look again. If given enough time, attacks will always reach your opponent, so maybe we could structure a game around the behind the back perspective. That was the idea of the game design I came up with.
He continued: "The question of distance - whether your punch will reach the opponent will reach or not - instead becomes a question of whether your punch will hit or miss, playing over the course of the entire screen.
"When you get an idea like this, you have to try prototyping."
These early prototypes, though simplistic, proved the core concept could work, and was even tested with motion controls on early Switch hardware.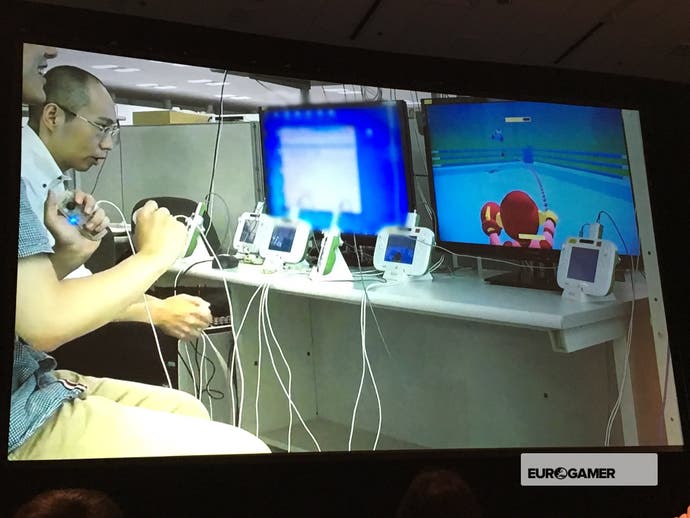 The talk also showed ideas that didn't make it into the full release, such as a bowling mini-game, and what looked like a first-person perspective.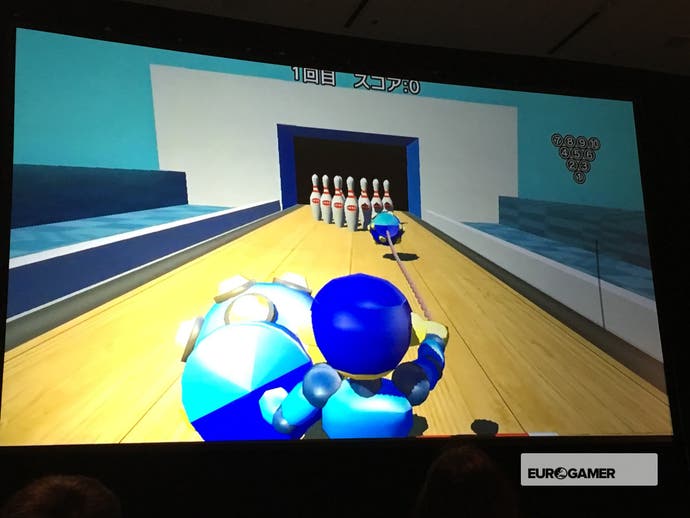 With the concept in place, they had to then figure out what form characters in such an unusual fighter would take.
"Just like with Splatoon, we tried a lot of different characters that would fit this game," Yabuki said.
"We looked at over 100 different designs, but we didn't have a clear way to pick the right one. We even had ideas for existing characters, such as Yoshi fighting with his tongue, or Link fighting with hookshots."
Though the early designs had just a character's wrists shoot towards their opponents, the team eventually decided to just "go for it" and have the entire arm extend out, and the character designs that we know them today began to take shape.
Another interesting tidbit from later in development was testing. The full version of Arms allows you to combine dozens with arms with 15 fighters, resulting in a dizzying number of combinations.
The team couldn't test them manually, and so instead used AI to do the job for them.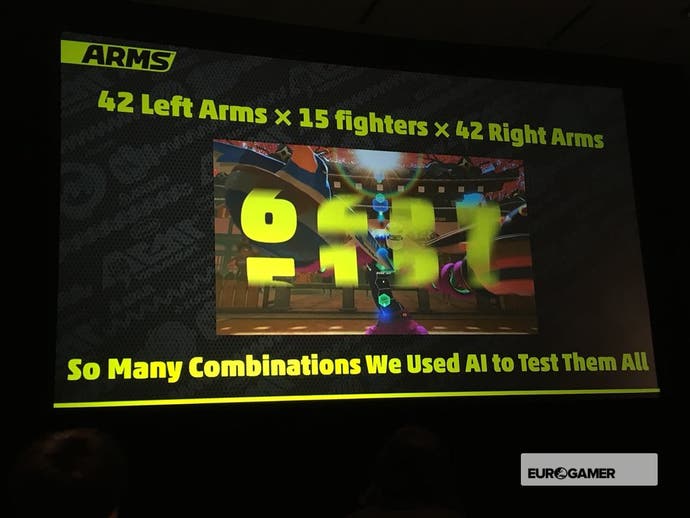 Also showcased was play data from the game once it was released, with win stats for each fighter, giving them an idea of how balanced they were against each other.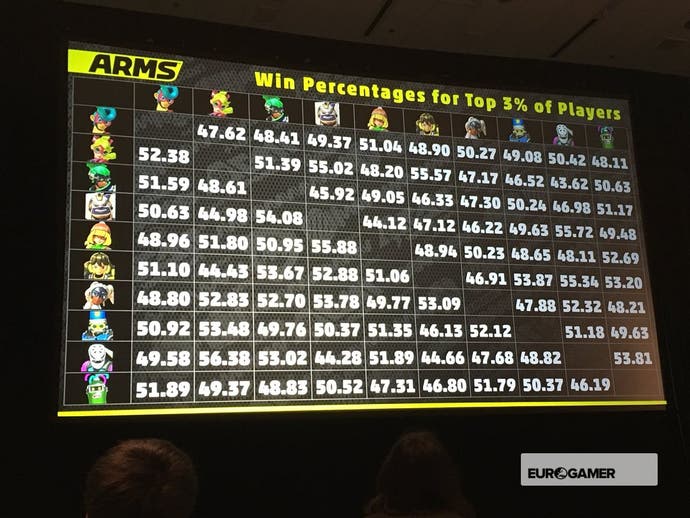 Though the future for Arms wasn't discussed in the talk, earlier this year Nintendo said the game's free content updates, from new fighters to features, had ceased - though it still had plan more Crash Party events.