Arms' first DLC character revealed
Max Brass enters the ring in July.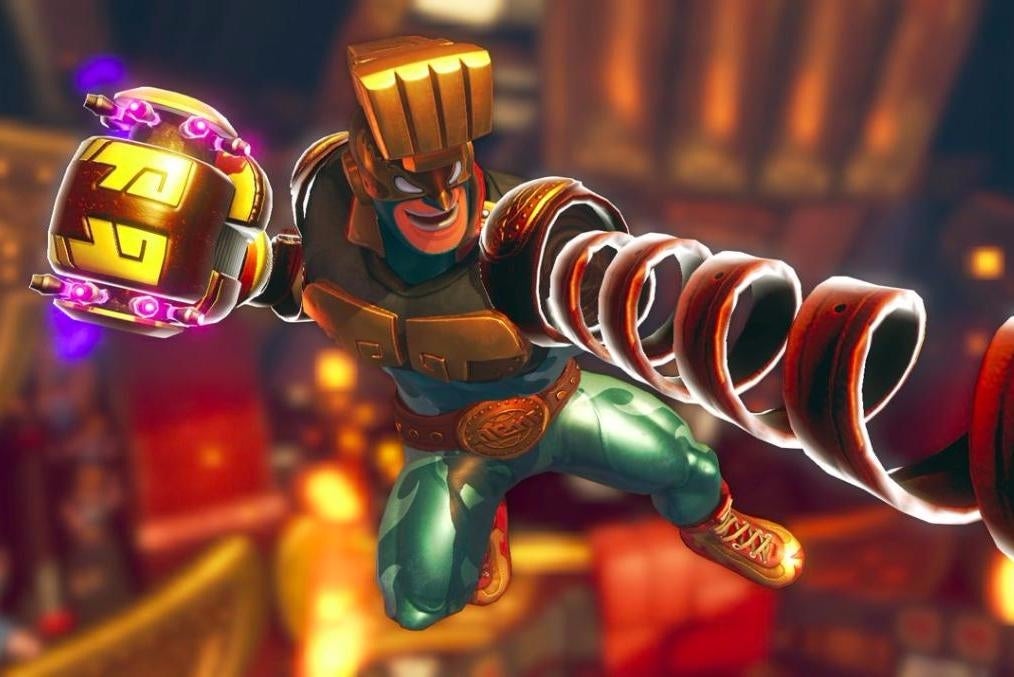 Arms' first free DLC character has been revealed as Max Brass.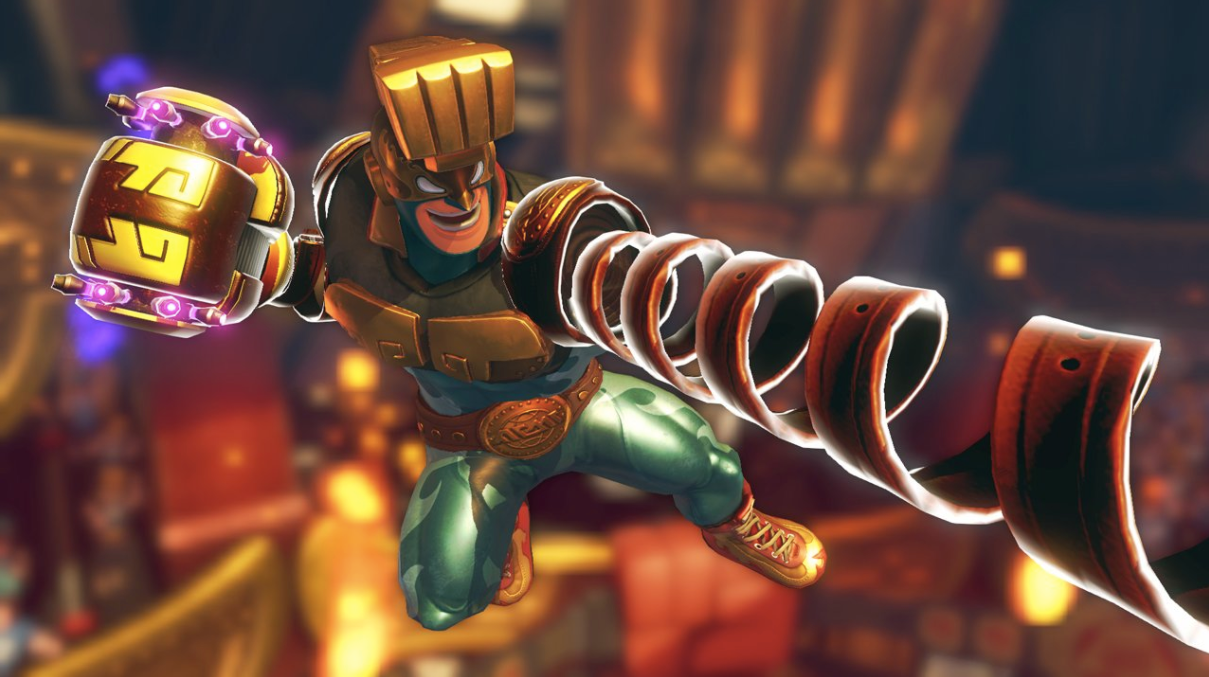 Technically Mr. Brass here isn't entirely new as he's a boss in the single-player campaign, but being able to play as him will be a new feature once this update launches next month.
"He's basically the greatest champion in the history of the Arms Grand Prix," Arms art director Masaaki Ishikawa said during Nintendo's E3 livestream earlier today.
Max Brass is such an institution in the Arms universe that his arms are made out of championship belts.
As far as his special abilities go, he can charge up his upper body, making it so he won't flinch at impending attacks. Also, his arms are permanently charged when he's below 25 per cent health.
Max Brass being added to the roster will actually be part of Arms' second update. The first patch, due later this month, will add a spectator mode.
Arms launches tomorrow on Switch and our Martin Robinson was quite giddy about Nintendo's bizarre boxing game. "Arms does for fighting games what Mario Kart did for driving games, and the results are absolutely splendid," he wrote in his glowing Arms review.