ARK: Survival Evolved developer is giving away $25k in modding contest
Create your own maps, modes and functions for money.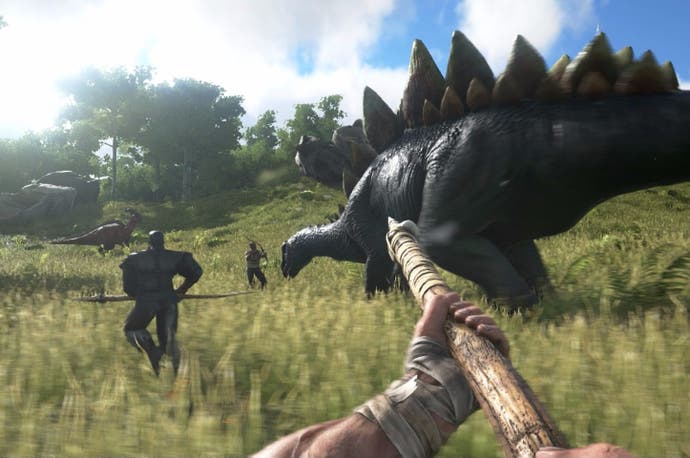 ARK: Survival Evolved developer Studio Wildcard, in association with Alienware, are giving away $25k in a contest to folks who can make the best mods for its prehistoric playground.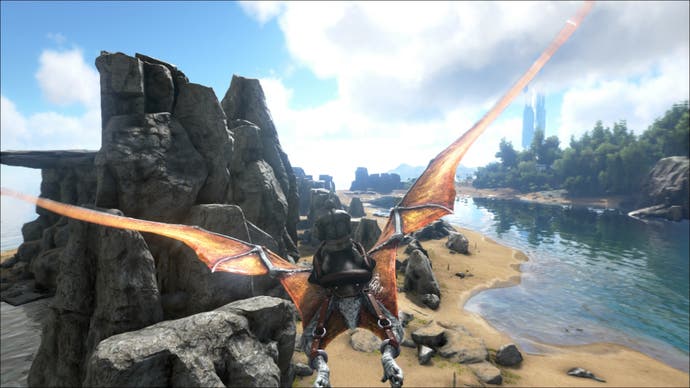 The mods can be either new maps, modes or functions. "Some interesting possibilities include new biomes such as desert or an alien world, or even a focus on sci-fi, ruins, or underground environments," the developer stated in the contest rules. "New content and mechanics are also possible within your map!"
Regarding new modes and functions, Studio Wildcard added, "Rather than creating a new map, you could create a traditional 'mod' that overrides existing game content or adds new mechanics. Some possibilities include competitive modes, rebalanced or modified survival mode, new structures and items -- and with Unreal Engine 4 Blueprint scripting, you can extend the original game's functionality in nearly unlimited ways!"
Entrants will have to submit a picture, title, trailer and 500 character description of what their mod does and why it should win. It will then be rated on "Originality/creativity" based on whether it "look[s] and sound[s] engaging" and "would be fun to play".
Round One will be scored by judges and the community alike with the former accounting for 75 per cent of the score while the latter makes up the remaining 25 per cent.
Once a top 10 is selected, Round Two begins. This will be judged entirely by the developer based on a very similar criteria (though it changes "Does the Entry look and sound engaging?" to "Overall graphical or functional quality/polish").
The contest's prizes are as follows:
1st Place: $15,000 USD, Alienware Area-51 Desktop, NVIDIA GeForce GTX 980 TI Graphics Card
2nd Place: $5000 USD, Alienware X51 Desktop, NVIDIA GeForce GTX 960 Graphics Card
3rd Place: $2500 USD, NVIDIA GeForce GTX 960 Graphics Card
The mods must be completed and uploaded to Steam Workshop by 6th October and screenshots must be uploaded to Alienware Arena by that time as well.
This isn't the first time Studio Wildcard has awarded its community with monetary gain as it previously announced a $100 bounty to people who reported hacks.