Ark: Survival Evolved and Gloomhaven are this week's free Epic Store games
DRL Simulator and Runbow up next.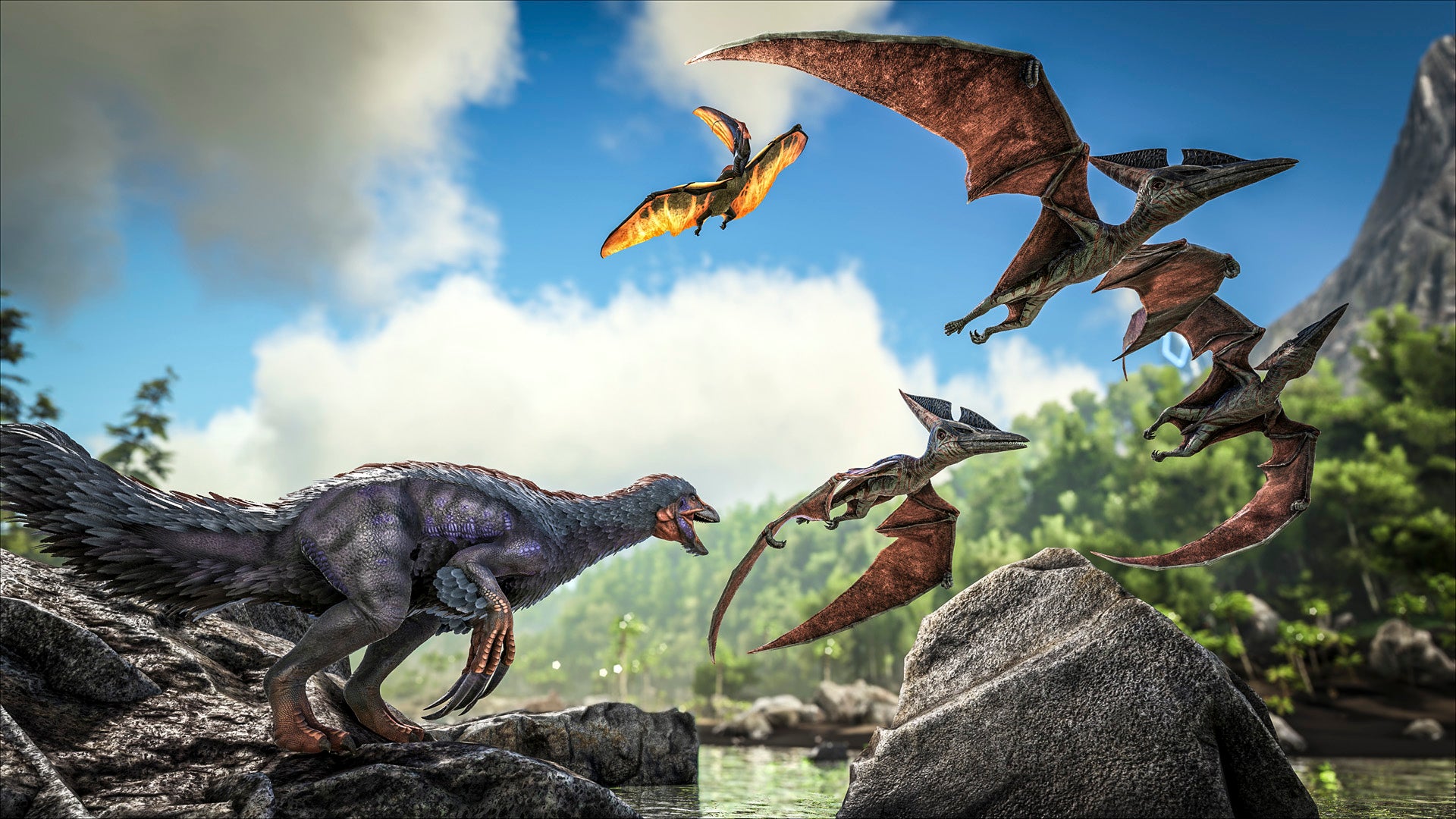 A fresh batch of freebies has arrived on the Epic Games Store, with this week's offerings coming in the form of dinosaur survival adventure Ark: Survival Evolved and the video game adaptation of acclaimed board game Gloomhaven.
This isn't Ark: Survival Evolved's first outing as an Epic freebie - it was given away in June 2020 - but if you're a survival fan who hasn't yet given it a look, it's still probably worth checking out.
Released back in August 2017 after several years in early access, Ark's base game offers a broadly compelling (if rather rickety) blend of dinosaur taming and breeding, base building, and survival meter management, all in service of massive-scale tribal warfare - unless you opt to join a PvE server, in which case your most terrifying foe is usually a pillar. Subsequent expansions, not included with Epic's freebie, have upped the sci-fi and fantasy factor, which, if you enjoy the base game's rhythms, you might find more to your taste.
As for Gloomhaven, it's an excellent adaptation of designer Isaac Childres' sprawling, turn-based tactical dungeon crawler. The original board game iteration serves up a persistent fantasy world that's packed with characters, items, and scenarios, all gradually unlocking over the course of a 100+ hour campaign. It's a thrilling, richly designed, and all-round fantastic RPG experience, and one that also happens to come in a very big box.
That fact developer Flaming Fowl Studios' digital version won't fall off a shelf and kill you is probalby reason enough to give it a look, but it's also a cheaper, more manageable version of Gloomhaven that - with 4-player online co-op support - ends up being faithful to the original while making the most of the change in medium.
Both Ark: Survival Evolved and Gloomhaven are free to add to your Epic Games Store library right now and will remain so until next Thursday, 29th September - at which point Drone Racing League Simulator and Runbow take over.