Anthem's winter event will cover its "steamy jungles" in snow
Frost impressions.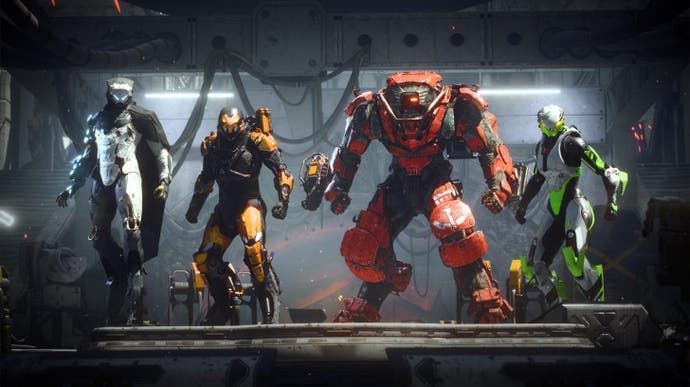 Over the weekend, Anthem gave players with access to the Public Test Server (PTS) a chance to have a go at the upcoming winter event, Icetide.
While the limited session was to get feedback on what the event does and doesn't do well, it's also given us a peek at what we can expect of Icetide when it inevitably comes to the game in the coming weeks.
For starters, the entire map seems to be covered in a blanket of snow - "even the steamy jungles" the update tells us.
As seen in the footage above, there's a brand new Freelancer Time Trial, which involves racing your Javelin through a series of rings. There'll also be more encounters with outlaws, Snow Globe Storms, and a Stronghold that's introducing a scoring system - allowing you to earn more Crystals and some "winter-themed rewards".
Despite its downfalls, Anthem has been released content for a few events this year, from Halloween to BioWare's N7 day.
There's no set release date for Icetide just yet, but as it's a winter event, it can't be too far away.