Reminisce over past BioWare glories with Anthem's new Mass Effect cosmetics
Just in time for N7 day.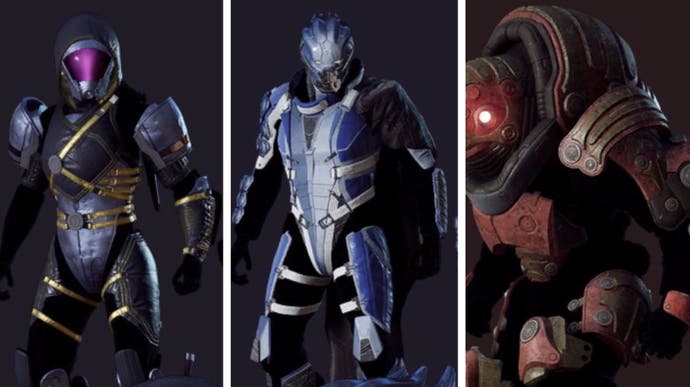 Anthem players in the mood for a bit of celebratory retrospection can now adorn their favourite Javelins in cosmetics inspired by developer BioWare's mostly beloved Mass Effect games.
The new Mass Effect skins are available now in Anthem, arriving just in time for this year's N7 day - BioWare's annual celebration of the Mass Effect series, which has taken place on 7th November for the better part of the last decade.
As noted by GameSpot, Anthem players currently have access to four Mass-Effect-inspired skins, with one available for each Javelin class.
The Ranger, for instance, can slip on the Turian skin, and the Storm gets an Asari-themed option. There's also a Colossus Krogan skin and a Quarian skin for the Interceptor.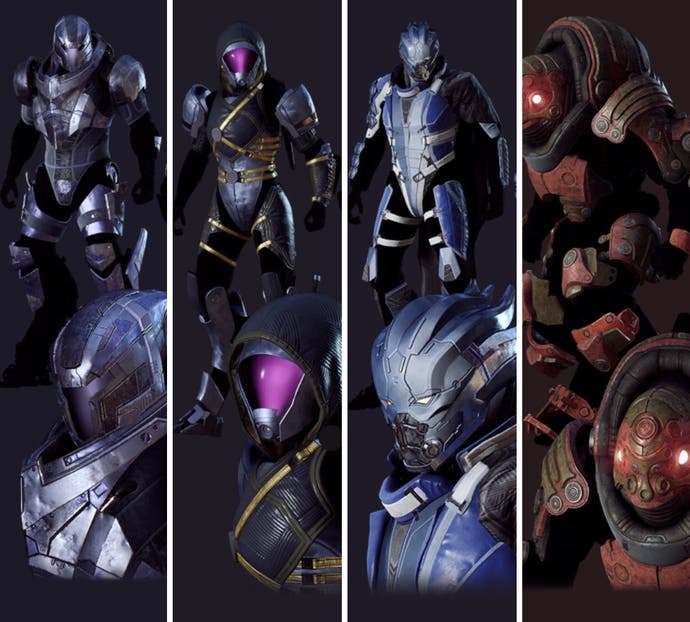 Regrettably, however, BioWare isn't giving the skins away in a generous burst of celebratory spirit. Instead, Anthem players will need to cough up either 61,000 Coins or 850 Shards (slightly less than £8) for the privilege of owning a skin.
Players hankering for even more Mass Effect in their Anthem can also purchase the Andromeda Initiative wrap, imbuing the new outfits with a white-blue colour scheme reminiscent of the uniforms worn in Mass Effect: Andromeda, and there's also a new awkward-dance emote called the Shepard Shuffle, inspired by the commander's legendary moves.
Those last two offerings, should they tickle your temptation nubbin, are available for 36,000 Coins/600 Shards and 23,000 Coins/475 Shards respectively.
It hasn't been the best year for BioWare, what with Anthem's disastrous launch and subsequent struggles, but at least players who've stuck with the game can now dance out 2019 in style.