Looks like Animal Crossing grandma has a character named after her in New Horizons
Talk of the town.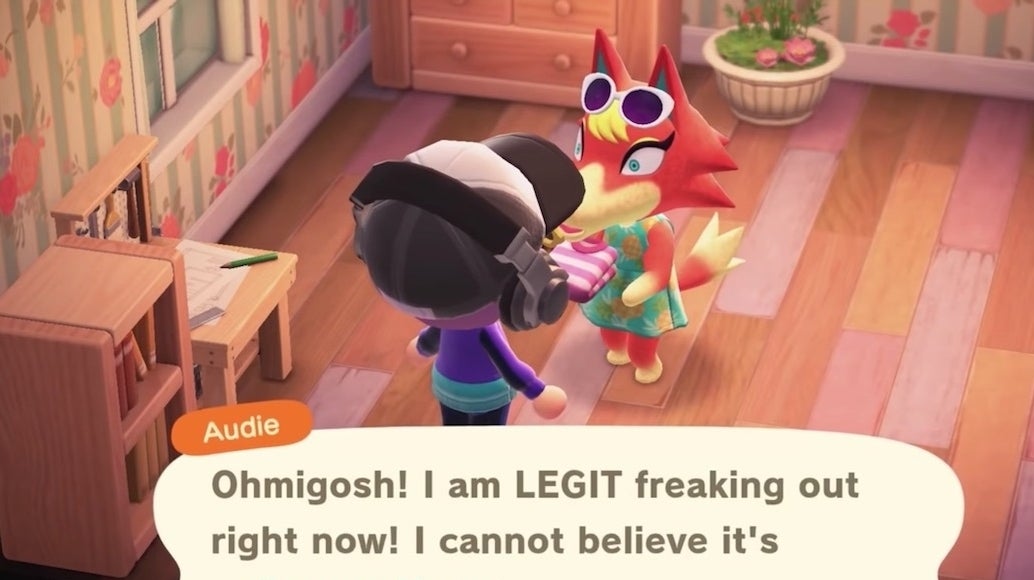 You've heard of the Skyrim-playing grandma, but have you heard of the Animal Crossing grandma who became famous for her impressive gameplay time? Well, now it looks like she's being recognised in Animal Crossing: New Horizons, as eagle-eyed fans have spotted a new character that appears to have been named after her.
Last year, 87-year-old Audrey went viral on Twitter after her grandson tweeted a picture of her impressive 3580 hours of play on Animal Crossing: New Leaf, a number that's likely only grown further. She'd played almost every day to get her town to that point, with only a couple of days off due to illness.
My 87-year-old grandma has played Animal Crossing New Leaf on her 3DS every single day for the past 4 years now.

Her 3DS finally broke this year, so we got her a new one for Christmas. During a system transfer I checked her activity log: pic.twitter.com/R33KycrW4q

— Paul ⚔️ Hubans (@phubans) January 1, 2019
At the time, her grandson Paul Hubans (who is also a game designer) said she would "hopefully" get Animal Crossing: New Horizons on Switch, pledging to "sell more copies of my game and save up for that". I hope he's been saving, as it seems like Audrey has been commemorated with a new villager name. As spotted by koolwala on Reddit, screenshots from the Nintendo World review show New Horizons has a fresh character called Audie, a wolf with a nice pair of sunglasses and some spectacular winged eyeliner. Her name is significant, as Audie is the username used by Audrey when playing Animal Crossing: New Leaf.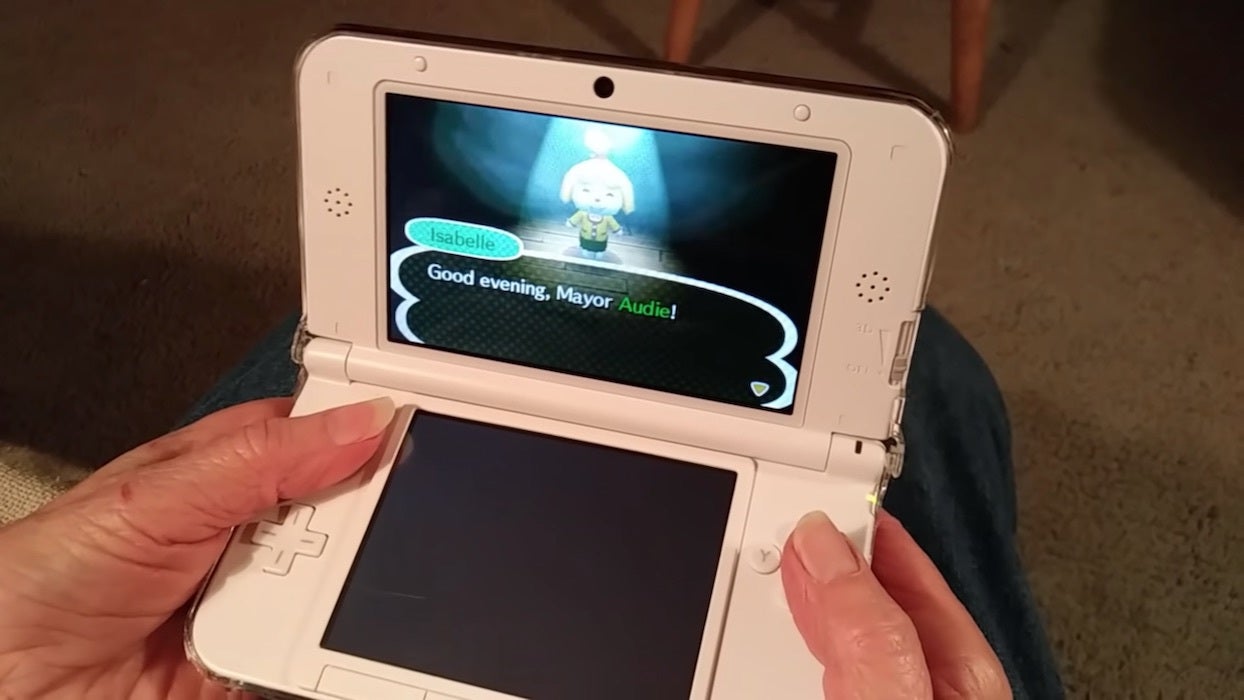 While it's not 100 per cent confirmed, Audie is a pretty unusual name, so it seems unlikely to be a coincidence. And as the Skyrim-playing grandma managed to become an Elder Scrolls 6 NPC thanks to a fan petition, now seems like a pretty good time to be a gaming grandparent.