Amnesia: The Dark Descent follow-up teased
Frictional's survival horror heading to China?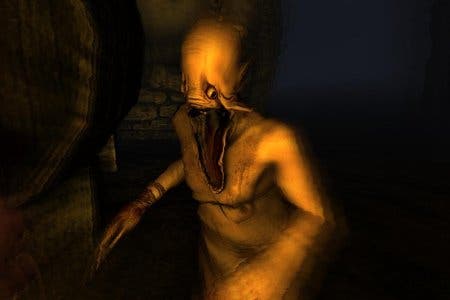 Acclaimed PC survival horror Amnesia: The Dark Descent could be getting a sequel, judging by a new teaser site posted by developer Frictional Games.
As spotted by Rock Paper Shotgun, the page sports the Amnesia logo, a blurry image and the phrase "Something is emerging".
Click on the image and you're taken to a Google Maps view of China.
The site's meta data offers up the following key words: "3D game, frictional games, advanced physics, survivial [sic] horror, action adventure, first person, horror, scary, HPL, work in progress, upcoming game, next frictional game, game development."
It also states: "Welcome to the next frictional game site, a site with information about our game projects in development. We use this site to post content about a project in development, during the period it does not have a final name decided."
The thoroughly squirm-inducing original launched back in 2010 to widespread critical acclaim.
"It's a brave experiment in the genre, a more solid package than the Penumbra games and stops at nothing to make you truly, deeply uncomfortable," read Eurogamer's 8/10 Amnesia: The Dark Descent review.