Amnesia Collection announced for PlayStation 4
Worth remembering.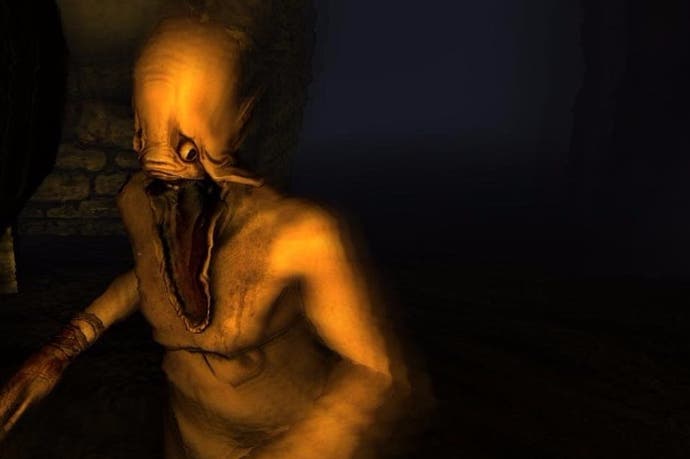 Poo-yourself-it's-scary survival horror series Amnesia is headed to PlayStation 4 via a new console port.
The collection, imaginatively-named The Amnesia Collection, will arrive for download on 22nd November.
Amnesia: The Dark Descent, expansion Amnesia: Justine and sequel Amnesia: A Machine for Pigs are all included in the package. Fresh pants are not.
The games have become firm favourites for YouTube Let's Plays, but rely on slowly creeping the player out rather than forcing you to turn round a corner and SUDDENLY HAVE SOMETHING JUMP OUT IN YOUR FACE.
You can pre-order now - it costs £23.99 or £17.99 if you're a PlayStation Plus subscriber.
"Fans of horror gaming should definitely have Amnesia: The Dark Descent in their lives," Eurogamer wrote in our 2010 review. "It's a brave experiment in the genre and stops at nothing to make you truly, deeply uncomfortable."