Amnesia: The Dark Descent and A Machine for Pigs are currently free on PC
The horror.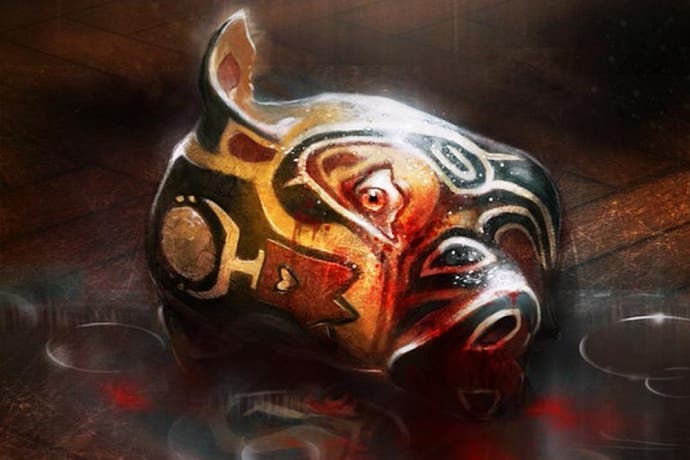 Those with a love of the macabre and a steely constitution are in for a treat; Amnesia: The Dark Descent and its follow-up A Machine for Pigs are currently free on the Humble Store.
Developed by Frictional Games (the studio responsible for the terrifying SOMA), Amnesia: The Dark Descent unfurls among the tenebrous stones of a vast and loathsome castle. It's as much a masterclass in psychological manipulation and suffocating atmosphere as it is in jump-scares, and is generally considered to be one of the finest horror experiences a person can have in front of their video game machine. I can personally only vouch for the excellent first few hours however, because it all got a bit too much for me after that.
A Machine for Pigs, meanwhile, continues on with the series' Lovecraftian stylings, albeit with a touch more political subtext as you battle your way through a terrible, subterranean factory in search of your children, somewhere beneath the deserted streets of Victorian London.
It's a tad less frightening, and a tad more walking simulator than its predecessor - not a complete surprise when you learn that it was developed by Dear Esther studio The Chinese Room - but it's still a richly atmospheric, and deeply unnerving experience all the same.
Both games, in the guise of The Amnesia Collection for Steam, are free for a limited time on the Humble Store - it looks like the offer will end around 6pm on Saturday 27th. You might want to check that your nightlight still works before you start playing though.