Amnesia: The Dark Descent's nerve-shredding Hard Mode now available on PS4
Following its release on PC and Xbox One last year.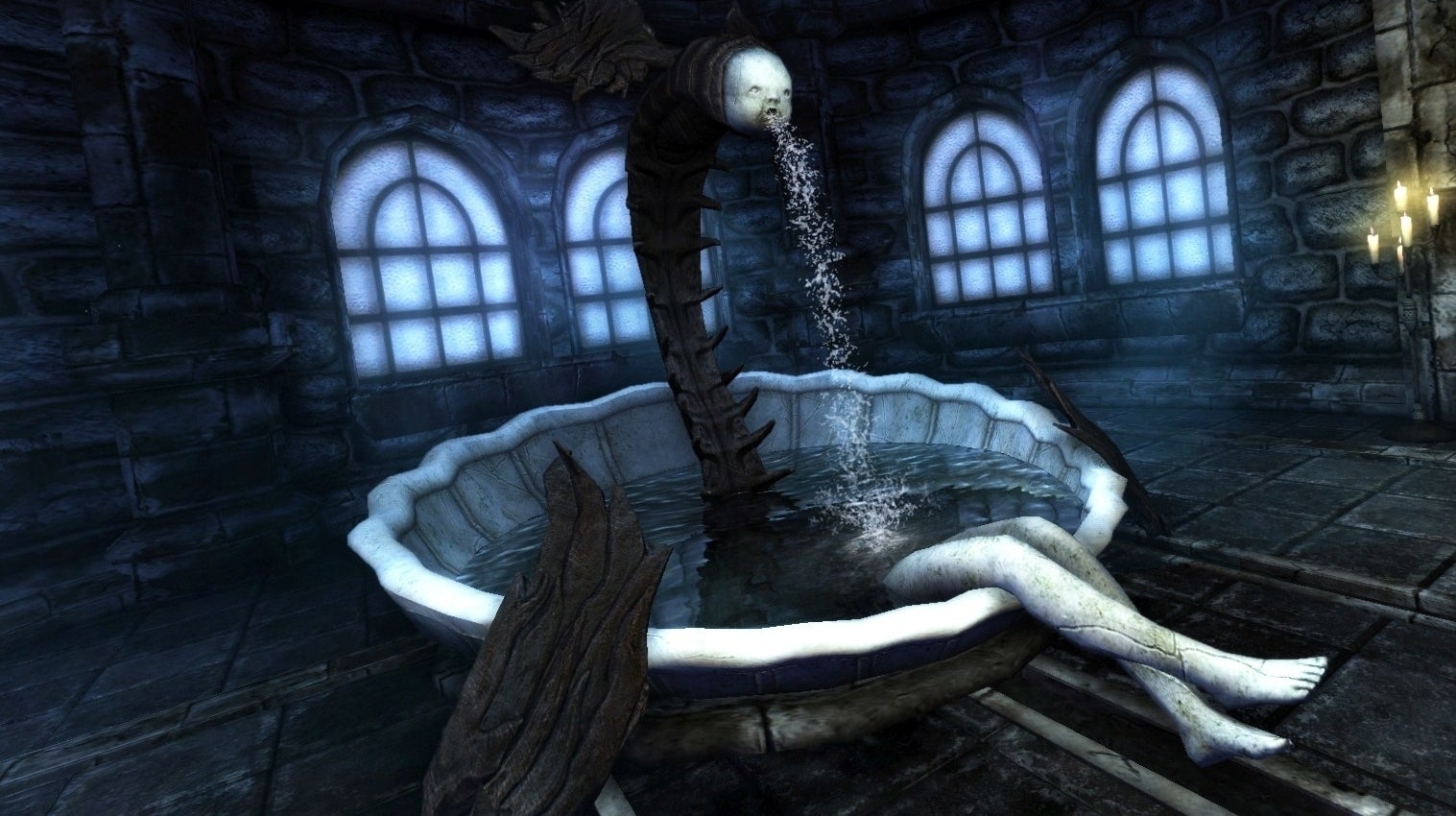 Developer Frictional Games' classic castle horror Amnesia: The Dark Descent has unleashed an even greater terror upon PS4 players today, with the release of a new Hard Mode that's most certainly is not for the faint of heart.
Amnesia's Hard Mode isn't entirely new, of course; it first emerged on PC and Xbox One last September, when Frictional's seminal horror made its debut on Microsoft's console. And for those with little regard for their own emotional wellbeing, Hard Mode is quite the treat, tweaking the original game's already fraught design to reach truly masochistic levels.
For a start, autosaves are out, and you'll require four tinderboxes if you want to perform a manual save. Don't for one minute think you'll be up to your eyebrows in tinderboxes though; they, and oil for that matter, are a much rarer sight on your travels.
Hard times are ahead... Amnesia's Hard Mode is finally out on PS4! And as a treat, Amnesia: Collection is on sale on both Playstation Europe and US.

It's the perfect weekend to sit down, beat the challenge and earn the super rare Masochist trophy. 😬https://t.co/WAhRjjGe04 pic.twitter.com/A0RiyGHlc9

— frictionalgames (@frictionalgames) March 22, 2019
That's not all though! Monsters will stick around for longer, can spot a player more easily, and will do more damage. Oh, and you'll get no warning when one is nearby. And if that's still not enough to put you off, know that your sanity dropping to zero will now result in death.
"In summary," said Frictional when Hard Mode came to Xbox One last year, "the environments are harsher, the monsters more unforgiving, insanity is deadly, and death is final".
Those that manage to make it through to the end of Hard Mode (be warned that you won't be able to switch between the new and original difficulties mid-game, so once you commit, you commit) will unlock the new Masochist Achievement.
To celebrate the arrival of Hard Mode, The Amnesia Collection (which includes Amnesia: The Dark Descent and its follow-up A Machine for Pigs) is currently discounted on the PlayStation Store, where it's £5.79 instead of the usual £23.99. Good luck, my foolhardy friends!